Gunpowder Tea is a famous non-fermented traditional Chinese green tea. It's a black color roasted and rolled green tea which looks like the gunpowder. Gunpowder tea is mostly produced in Fuding, Fujian province of China. The tea leaves are rolled for drying purpose and to keep the aroma fresh for the drinker of this tea. These pearls of tea are full of taste and fragrance and that's why this is called sometimes "green pearl".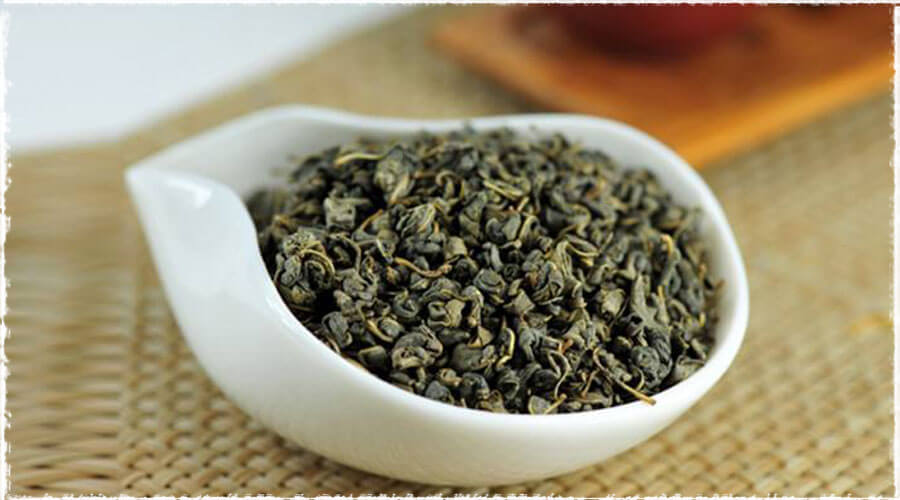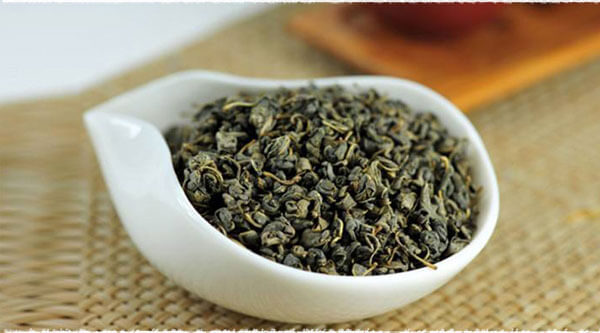 Making Gunpowder Tea in Chinese Style
In China, the tea is still brewed in its traditional way so you will need the traditional Chinese tea set for that. Gaiwan is the most important in that with tea holder, fair cup and tea cup. The traditional brewing method is thousands of years old but still in its most original form can be seen in China.
The reason why the people still love to brew using this method; is the taste of tea which is optimum when tea is brewed in this way. Though it's a quite longer and complicated process than the western one but the taste that you get with traditional Chinese method is matchless.
First of all you will need the boiling water to warm and clean your tea set i.e. Gaiwan, fair cups and tea cups. Then you will have to rinse the tea as well. For this you have to put the required amount of tea into the Gaiwan and then add the hot boiling water into that. Stir and then pour all the liquor into the cups to warm them. This liquor is not for drinking but only for waking up tea process.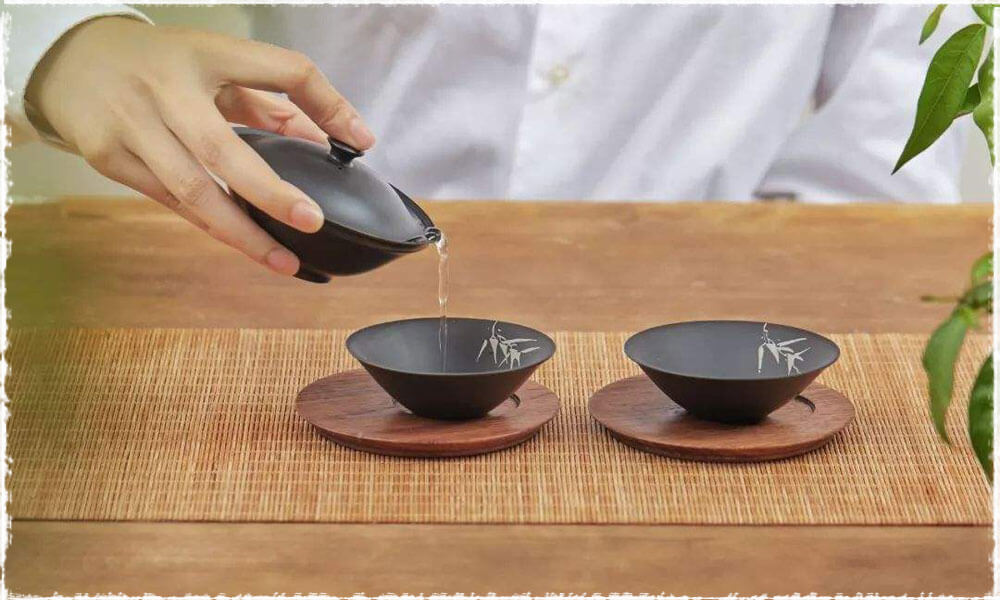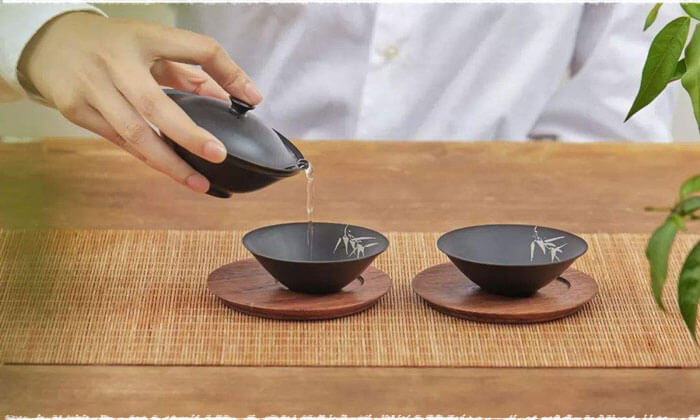 Now tea is rinsed so now add the hot boiling water once again into Gaiwan where rinsed Gunpowder tea is already present. Water temperature for Gunpowder tea should be between 90°C(194°F) and 95°C(203°F).
Brew if for one minute and now pour the tea into the cups and it is ready to be tasted. Don't brew for longer time as it can mar the taste of the tea. Now just take sips and be lost in the ultimate taste and storms of aroma.
Gunpowder tea is called Zhu cha in Chinese language which is mellow and dark in color. The best quality Zhu cha liquor color is golden yellow and tasting it makes you fresh. Like other green teas, it is full of health as well.
Brewing Gunpowder Tea in Western Style
The Western way of brewing Gunpowder tea is somewhat similar to the traditional one but it's quite simple and easy. First of all you don't need traditional Chinese tea set. Just a glass teapot and cups are enough to enjoy the mellow taste of Gunpowder tea.
Put 1-2 teaspoons of tea into the teapot. Now pour 90°C(194°F) hot water into the teapot to brew the tea. You may use this first time brewed liquor for warming and rinsing purpose of tea set like the traditional Chinese way, though normally it is not done in Western way.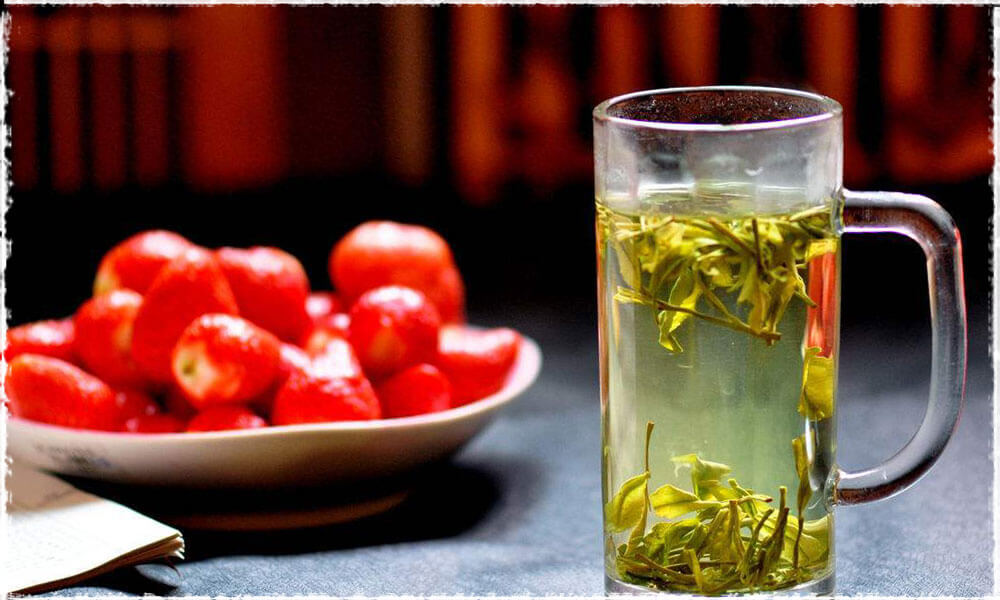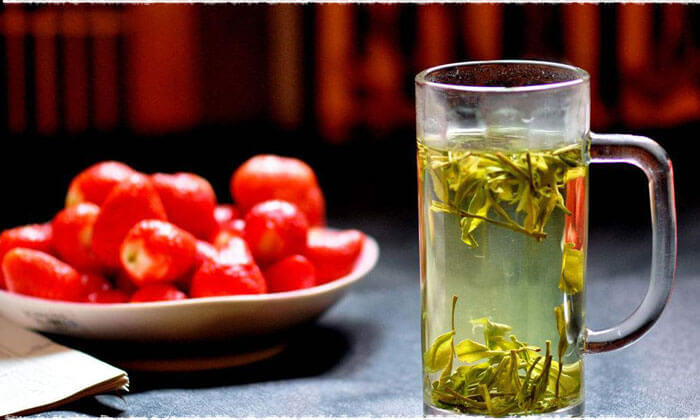 The amount of tea depends upon your taste. Normally 1 teaspoon(3 gram to 4gram of tea) is recommended per 150ml of water but you may deviate according to your taste. Though in Western style you use 90°C(194°F) hot water but ideal temperature of water for this tea is 85°C(185°F) to 90°C(194°F). For first two brewing, brew for a minute. It is good to clean and warm the tea set before brewing as it enhances the taste and fragrance. The taste of Gunpowder tea is thick and mellow like some pure honey. The golden liquor refreshes you as you taste it. So get a sip of best quality Gunpowder tea and be fresh.