This year is the sixth year since Teavivre was founded and we have also ushered in a milestone in Teavivre history! In order to provide customers with better experience and also to cater to the future development trend of Internet, after 810 days of planning, programming and testing by whole Teavivre members, the brand new Teavivre website is finally launched and presents to all of you.
1. Entirely new layout and visual style, better visual and browsing experience
2. Optimized browser terminal, smoother cross platform browsing and shopping experience
3. Passed the authentication of GeoTrust® True BusinessID with EV, protect the security of your property and information
New site uses the new logo which symbolizes the vitality, nature and growth, and is finally confirmed after repeatedly correcting and voting by fans.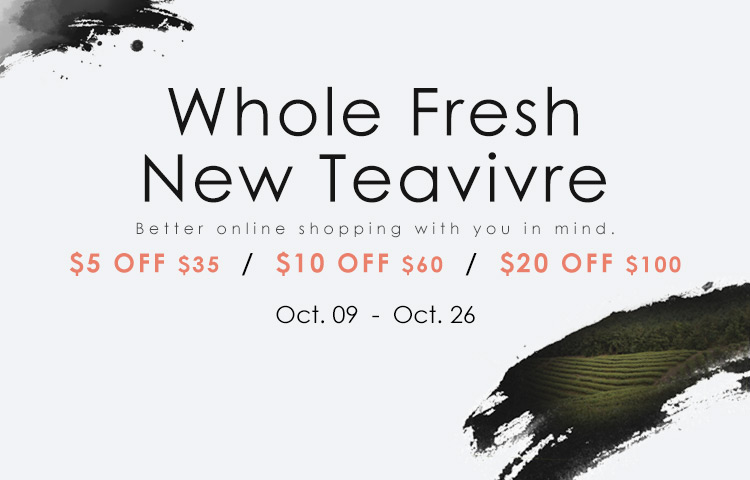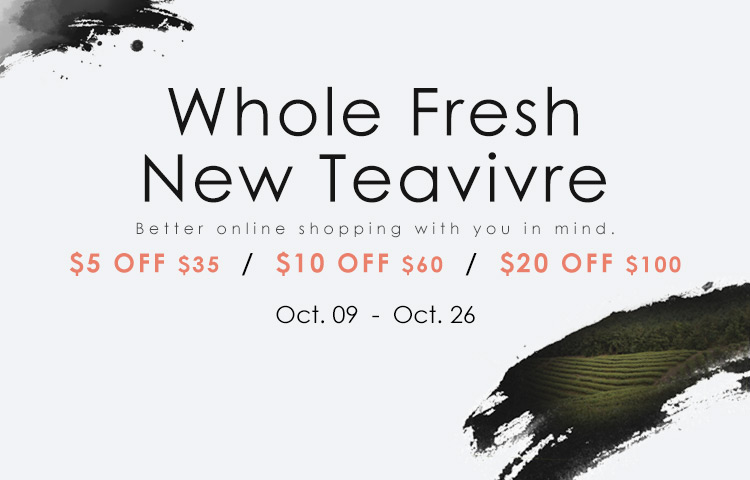 In the end, we have prepared 2 promotional activities for new website. They are not only for celebrating the launch of new site, but also a reward for your continued companionship and support.
Conditional Discount: 2017/10/9 19:00 — 2017/10/27 0:00 (PDT)
Prize-winning Review Activity: 2017/10/15 19:00 — 2017/10/21 21:00 (PDT)
Our original website still works, so the customers who are not familiar with new website can still use it. But we believe you will adapt and even love it after using.
We are very glad to receive your feedback about the new website. You can leave your reviews at this page or take part in the "Prize-winning Review Activity" at new website to tell us.