Tea is known to enhance and bring out the aroma and subtle flavors of many types of food. But, just like wine, you also need to learn which tea can actually complement the taste of certain foods. The best pairings have come about from a lot of trials and errors. Do not think, though, that tea and food pairing is complex. Tea is a very versatile brew and while there are different teas that come from various regions; with varying textures, undertones, aromas and flavors – once studied – can be quite easy to pair off.
There are five different tea types that come from the Camellia Sinensis plant – white, oolong, green, pu-erh and black tea. Apart from these, there are also herbal infusions called tisanes which are free from caffeine which can also make great food pairings, an example of this is the Rooibus tea which has a nutty, sweet taste.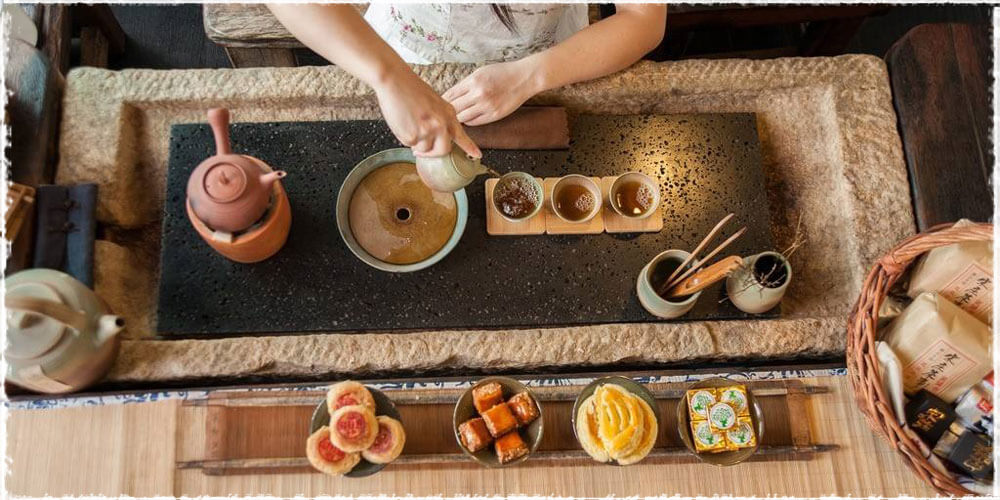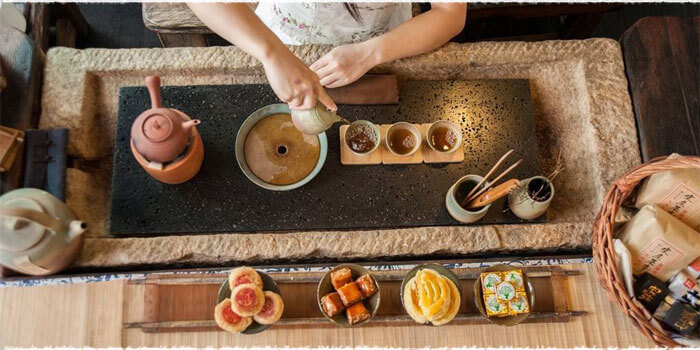 If you have to pair tea with your favorite food, you have to remember that growing the Camellia Sinensis plant is pretty much like making wine. It all boils down to good nurture, picking and processing.
As you pair of tea, consider whether the region is known for spicy or exotic foods. Also, would you want to highlight the unique taste of the food or of the tea? Know which one you would want to accomplish. This should jumpstart your quest to tea and food pairing.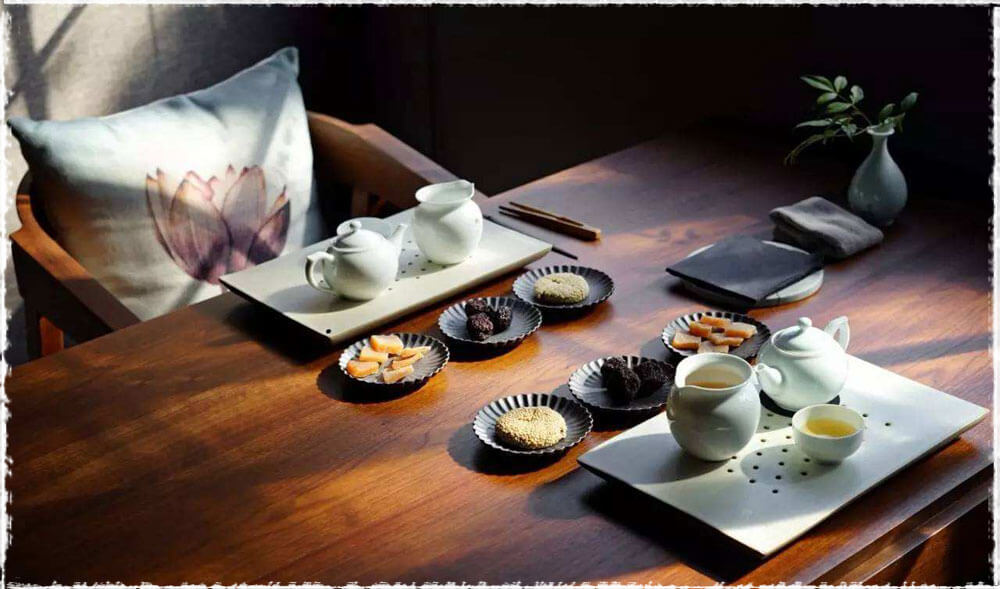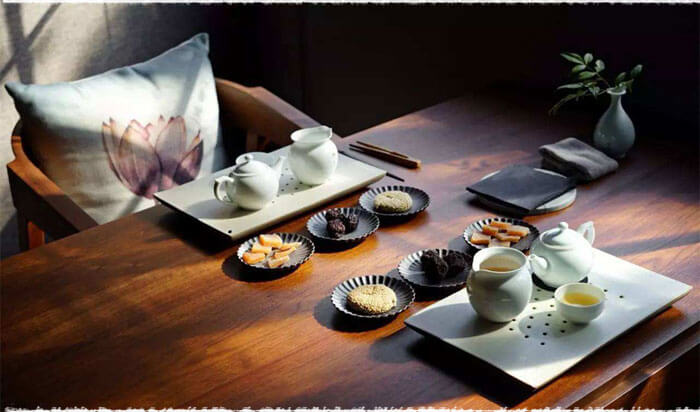 Now here's a basic menu or suggestions for your very first tea and food pairing
Pair off your favorite tea with your most favored dish. What better way is there to enjoy your meal than to have both your favorite food and beverage on the table?
Processed teas have stronger flavor (such as black teas) so it is best to pair these with pungent foods. The idea here is to dispel the lingering taste in your mouth once you're done eating foods such as curries, certain desserts and meat dishes.

Basic foods that are often paired with a cup of tea are scones, tarts and cucumber sandwiches – this is when you want to play it safe and would like to have a tea party with some folks.
Breakfast foods such as frittatas, omelets, bacon and sausages pair well with the Assam black tea. Canadian breakfast or English breakfast can be paired with a great blend of Kenyan tea. Irish breakfast, on the other hand, tastes best with green tea.
Biscuits and cookies are best served with Darjeeling teas which are known as the champagne of all teas.

If you are serving apple tart anytime soon, perhaps, you would want to pair it with a spicy tea such as Mulled Spice. It also pairs well with cinnamon tea.
Hard cheeses can be paired with Dragonwell and Darjeeling Ceylon. Tung Ting oolong brings out the flavor of Muenster and brie cheeses.
Opting for a tuna salad? Try lemon green tea as the strong lemon flavor pairs well with celery and mayo.
Shellfish dishes should be served with Se Chung.

Sandwiches made of bacon, beef, lamb and fried chicken work well with Yunnan and Assam teas. The robust flavor is not easily overwhelmed by the meats' strong taste.
Try these tea pairings and you may also discover a few of your own. After all, there is no right or wrong way to serve this wonderful beverage.
About the Author: Shella is a writer for MyFood. She is an avid tea drinker.