Autumn atmosphere is getting stronger, accompanied by strong moon cake scent, the annual 中秋节(zhōngqiūjié)Mid-Autumn Festival (also known as moon cake day) is coming soon (15th day of the 8th lunar month with full moon at night). This year, the Mid-Autumn Festival will take place on September, 13, 2019.
Mid-Autumn Festival is Chinese traditional festival that is a happy reunion day for family. In this traditional Mid-Autumn Festival, in addition to the custom of enjoying the glorious full moon and eating moon cakes, tea is also essential. Tea, moon cakes and bright moon have been in harmony combination since ancient times. It is the most poetic thing for families to sit around the table in the yard, eat moon cakes and drink tea while enjoying the beauty of the full round moon. In common impression, the moon in Mid-Autumn Day is elegant. In this sense, the most accompanying is tea.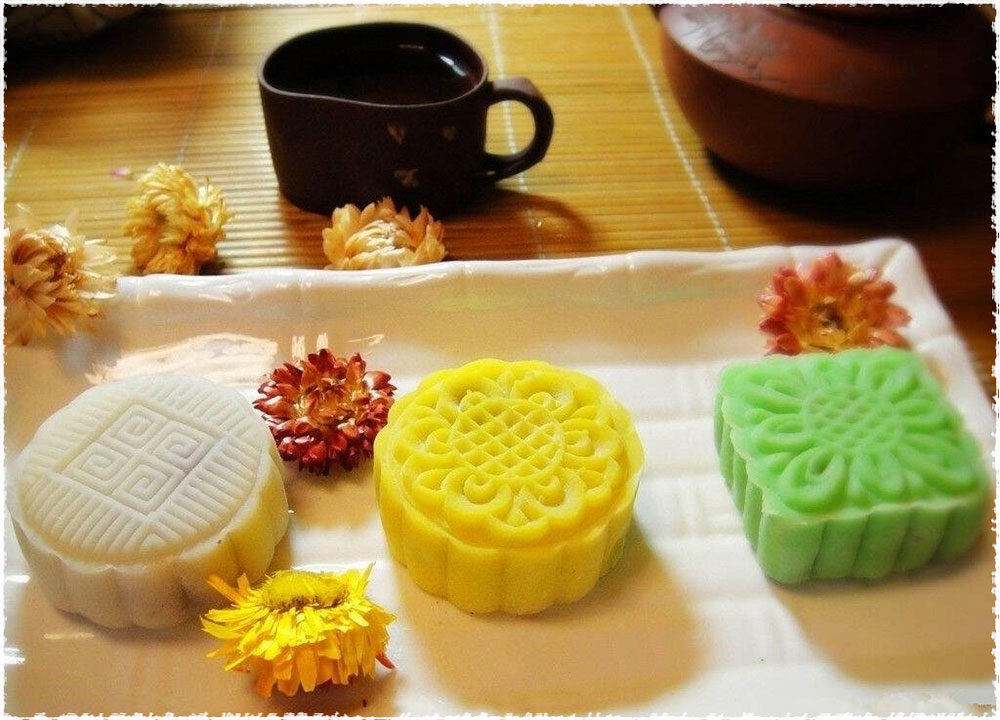 In the Mid-Autumn Night, it will be boring if there's only moon cake. The Elegant tea fragrance in this elegant moonlight timely added poetry and interest. There is both the history of the Mid-Autumn Festival and the history of drinking tea. It doesn't need any reason for mooncakes to be served with tea; it is just a good mood. Now, besides the good mood, it is also a care for health. Moon cakes have always been an indispensable traditional product for Mid-Autumn day since ancient times. But nowadays, high calorie, high fat and high cholesterol in people's lives has already been overwhelmed. Nutritionists expostulate that eating too much sweet moon cakes will increase the burden on the spleen and stomach…The function of helping digestion and relieving heavy grease is exactly what people nowadays need. Thus drinking tea in the Mid-Autumn is both elegant and healthy.
Idea Tea to pair with your mooncakes
Heavy sweet Moon Cake + Green Tea / Black Tea
When eating the heavy sweet Moon Cakes like jujube paste mooncake, bean paste mooncake and lotus seed paste mooncake, it is a good way to be paired with Green Tea and mint tea. The refreshing Green Tea and mint tea will improve glucose metabolism, to prevent too much glucose stays in your body.
Black Tea is also a good choice, because it usually taste mellow and sweet which will bring out the fragrant and sweet of the moon cake. As well as helping digestion.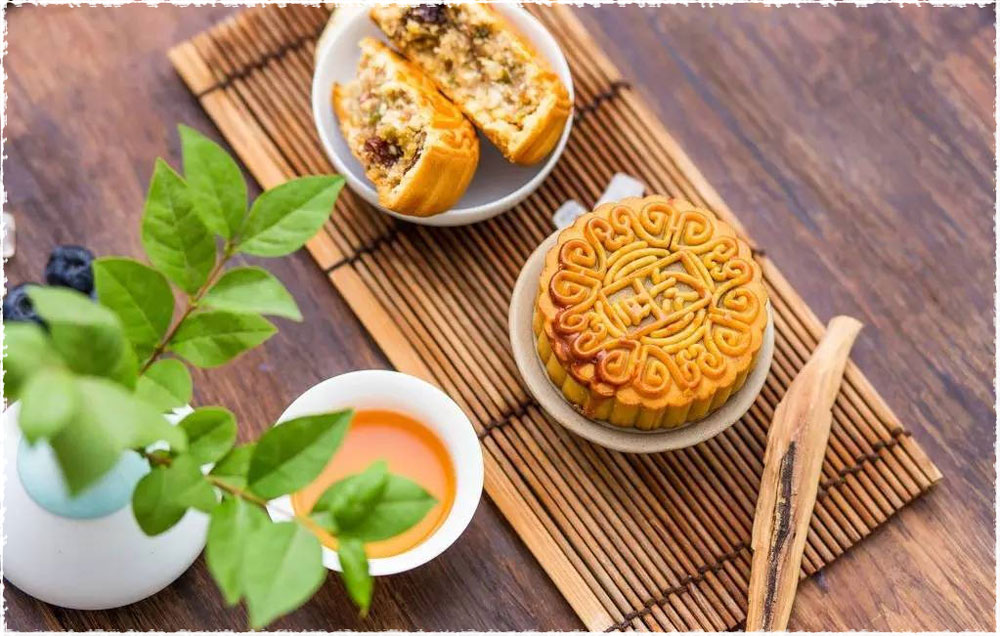 Moon cakes with grease content + Chysanthemum Pu erh Tea / Hawthorn Tea
Moon cakes with nuts / meat / yolk are greasy, so the heavy taste tea is suitable for relieving the greasy taste. Pu-erh tea is a good match as it is a good help for losing fat, while Chysanthemum Pu erh Tea is the best way as Chysanthemum with function of decreasing internal heat effect. Hawthorn Shanzha Tea can promote gastric acid secretion and help digestive, thus it is also a good choice to pair with greasy moon cakes.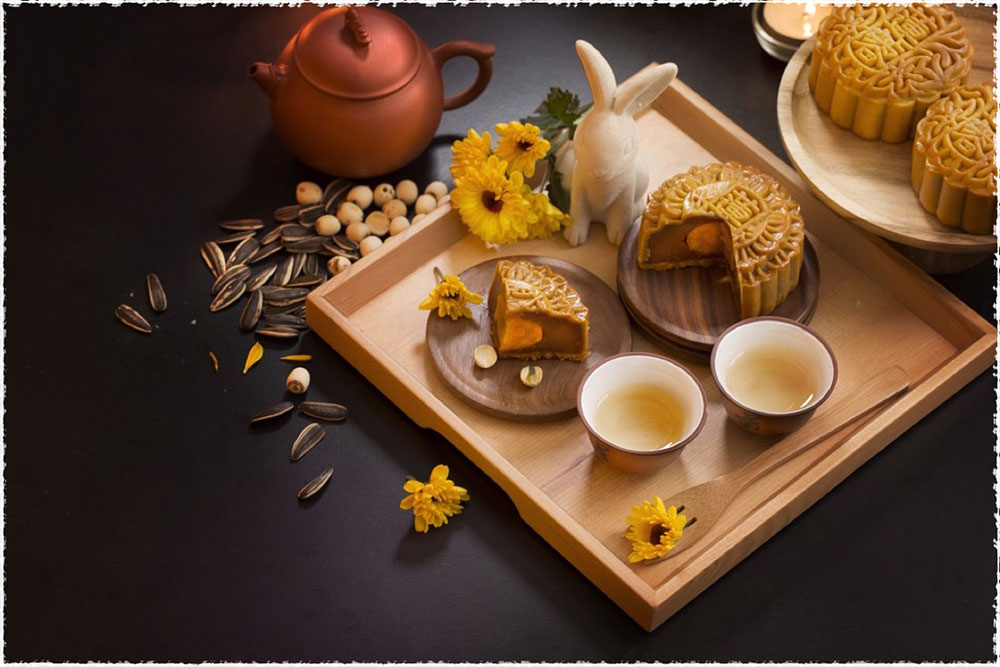 Salty sweet mooncakes + Oolong Tea
Salty sweet mooncakes is lighter and elegant in taste comparing with the heavy sweet and greasy mooncakes. Drinking Oolong Tea while eating such moon cake is a fine choice as Oolong Tea is semi-fermentation it will bring
Mid-Autumn festival,
Chatting with families,
appreciating the round moon,
listening to the wind breezing
drinking tea under the moonlight,
it is such an elegant moment.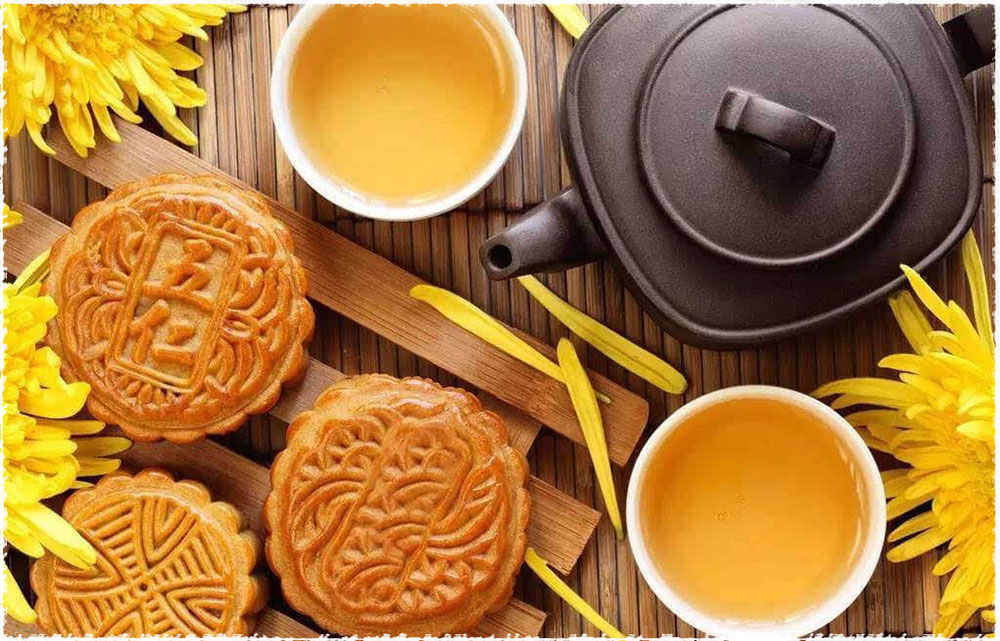 The must be Tea for this occasion – The Moonlight Beauty Loose Tea
Moonlight Beauty tea taste unique, fragrant smell lingering, open soup when fragrant like honey, and then into elegant flowers and fruits. Clearing heat under fire is a more prominent effect of moonlight white. A cup of xiaoshi solution to the moon white, let you taste all the delicious Mid-Autumn festival elegant.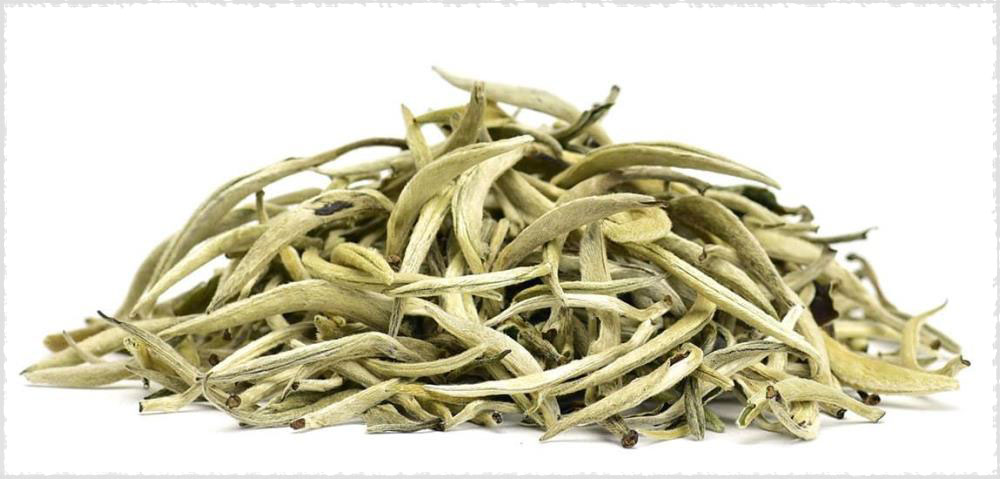 Moonlight Beauty Tea