Pu-erh tea is a post-fermented tea that tastes delicious, mellow and earthy and is very famous worldwide for its distinctive qualities. Unlike other teas which degrade and lose their flavor and freshness with age, Pu-erh tea gets better over the years. Like a fine vintage wine, the fragrance and flavor of the Pu-erh tea will be improved and its monetary value will increase with age. Now, pu-erh tea is in high demand and some top graded Pu-erh tea can sell for $10,000 or even more.
But Pu-erh tea can only improve with age when stored properly, so let us explore the most ideal ways to store your Pu-erh tea to ensure the highest quality possible.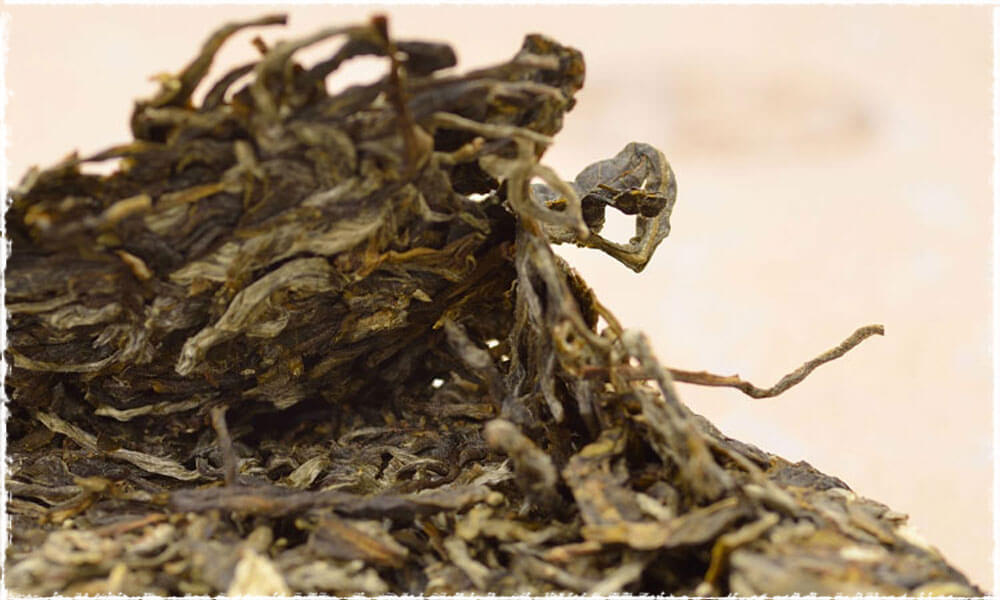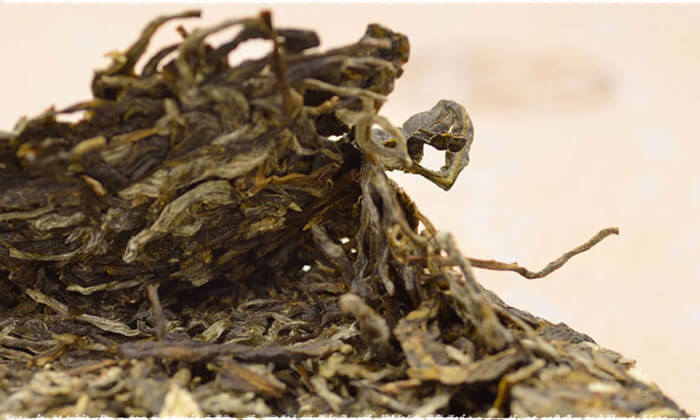 Where to store Pu-erh tea?
Air and Humidity
The quality of a Pu-erh tea can only increase over time when stored properly, according to experts, the ideal humidity of the storage place is around 50% – 70% with a temperature range between 20 ℃ to 30 ℃. Meanwhile pu-erh tea should be keep away from direct sunlight, for it will accelerate the oxidation of phenolic substance and chlorophyll, resulting with the change of tea leaves' quality and color.
Away From Odor
Tea leaves, especially pu-erh tea leaves, have a tendency to absorb odors or harmful substances in the air. Therefore it is extremely important to store the pu-erh tea in a clean place where pu-erh tea won't absorb odors, humidity or other impurities in the air. Places such as pantries, kitchen cabinets or around other items that emit strong odors are not ideal for storage of pu-erh tea.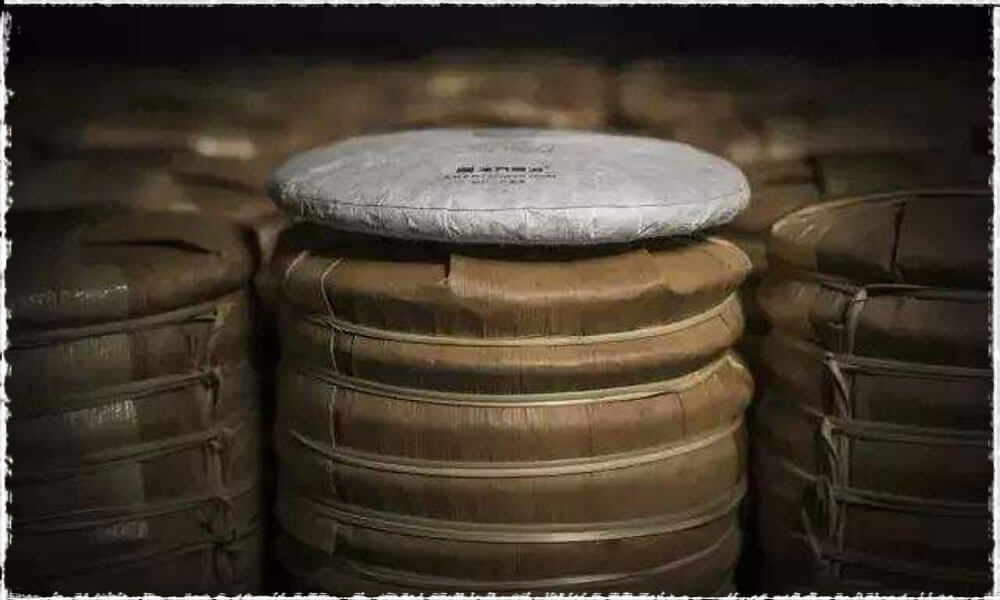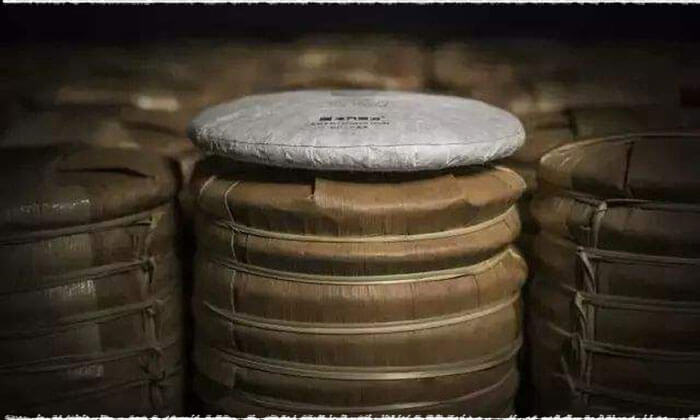 How to store Pu-erh tea?
Indocalamus,an East Asian genus of Bamboo, is a traditional packaging for Pu-erh tea, it can filter impurities and improve the quality of Pu-erh tea during the post fermentation. On the contrary, plastic packaging is a bad choice for storage of Pu-erh tea, for it will usually produce mildew and ruin the flavor.
Another good choice for the storage of pu-erh teas is using its original package, on which, there're the place and date of manufacturing which is very important in Pu-erh vintage quality and value.
Carton is the most practical and accessible method for pu-erh tea storage, especially for compressed pu-erh, but the carton must be clean and with no odor. And the raw and ripened pu-erh should be stored separately.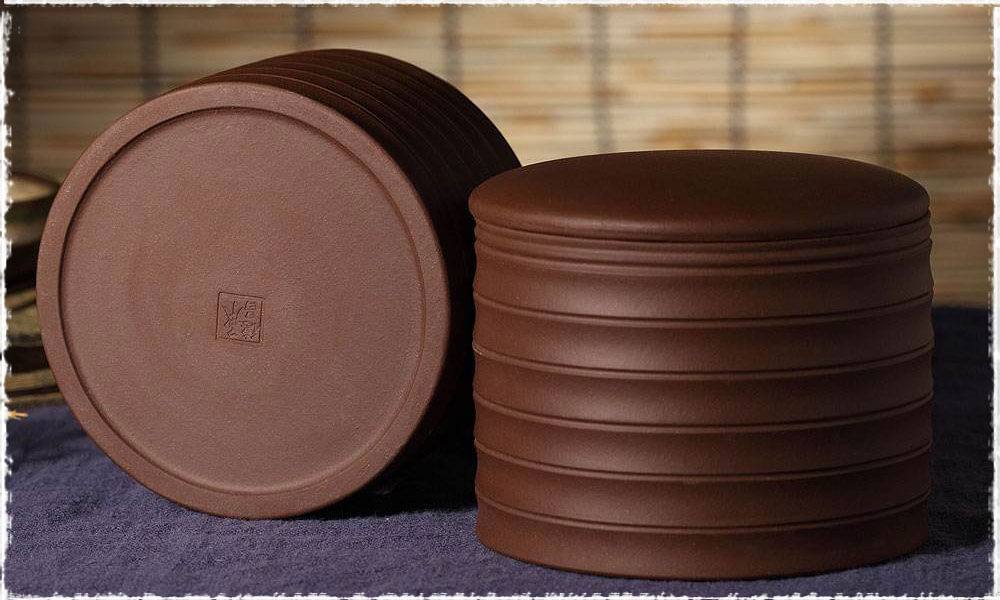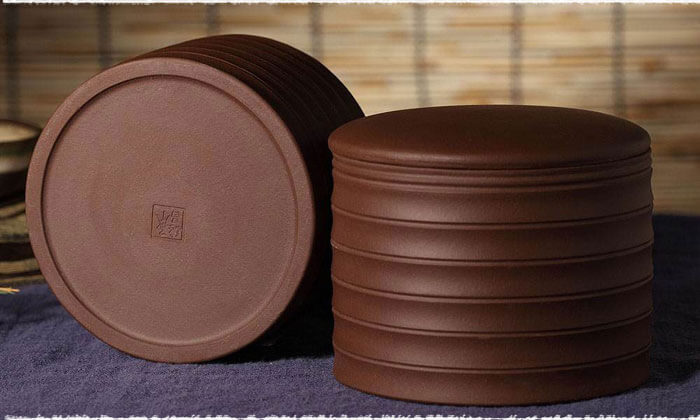 Zisha Tea Container A wonderful choice for storage of Pu-erh tea is to use a pottery or zisha container, especially for brick and loose Pu-erh teas. Zisha container has good air permeability and can also help to improve the quality of Pu-erh tea over the years. What's more, the containers themselves have aesthetic value.
Some tips of the proper storage of Pu-erh tea apply to other teas as well, however there is a big difference between fermented teas,like black tea, lightly fermented teas and non-fermented teas,like green tea.