After finishing our trip in Lishui Tea Garden, we came to the Organic Qiandao Lake Tea Garden, the base of our Organic Dragon Well tea.
Qiandao Lake (千岛湖) is one the first batch of Chinese AAAAA class tourist areas, which was built in 1960. Under normal water conditions, its area is about 580 square kilometers, and the water storage capacity can reach 17.8 billion cubic meters. At the highest water level, it has 1,078 islands with a total area of 409 square kilometers.
Nourished by Qiandao Lake, this organic tea garden contains every important element for a perfect environment. The soil, water and fresh air all ensure that the tea trees are pure and pollution-free here.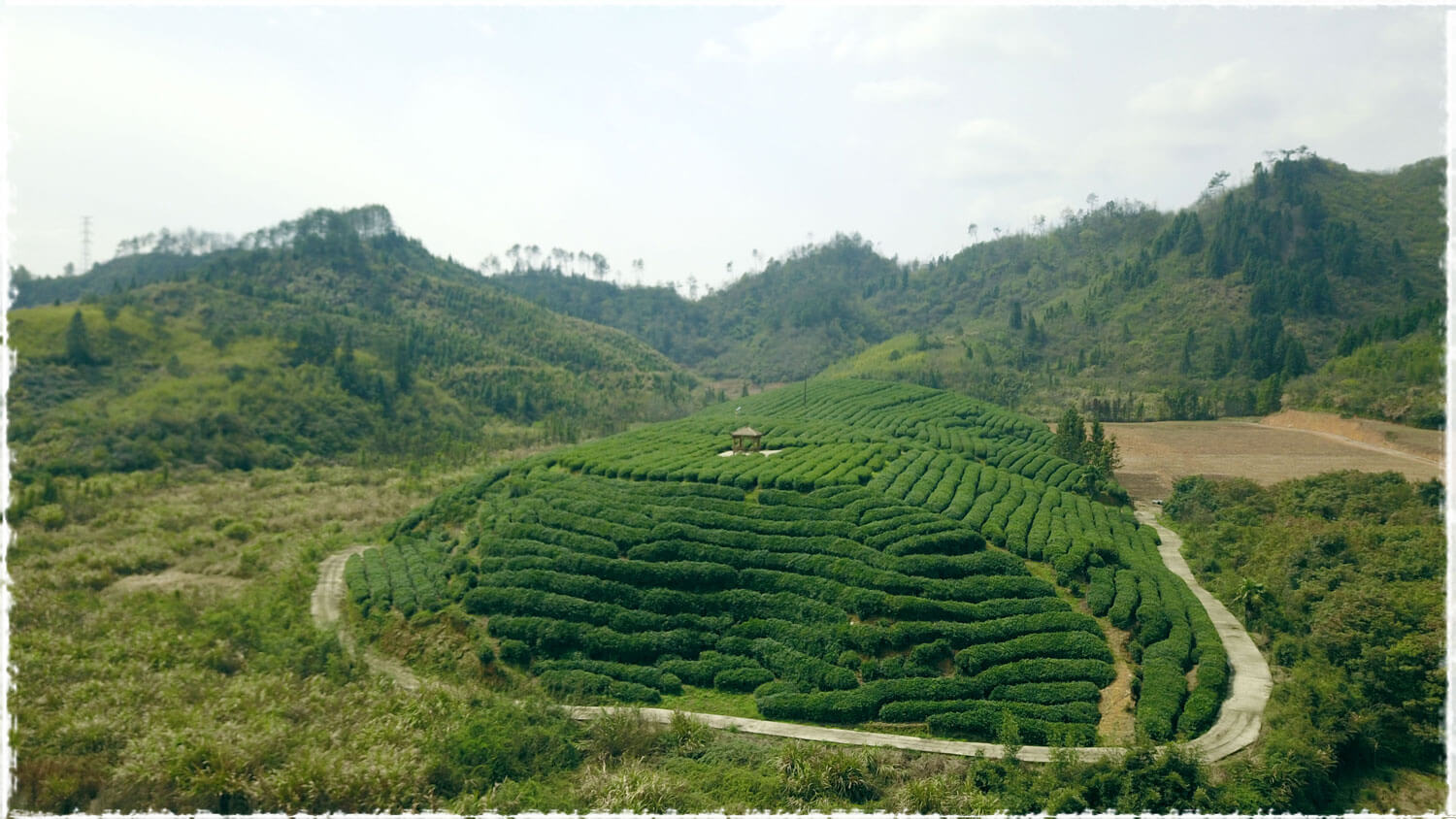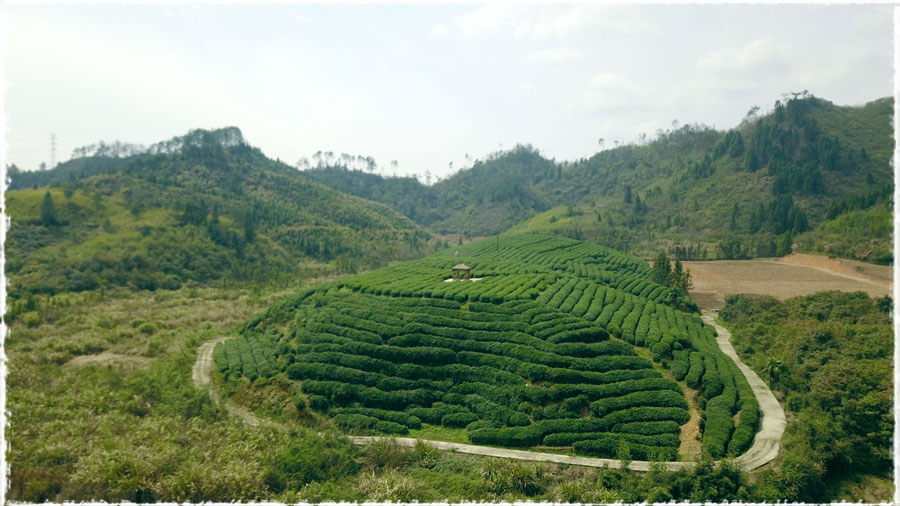 After a few hours of bumping on the road, we finally arrived at the destination in the afternoon. The fresh air here makes the exhaustion dissipate. Seeing such a beautiful tea garden, Chris couldn't wait to take out the little drone and start aerial photography.
In addition to this full of green, we also found a special area. The tea farmer told us that this is a newly planted tea garden –Dragon Well Jiukeng variety, which will be mature after three years.

Signs of prohibiting the use of pesticides are also found everywhere in tea gardens.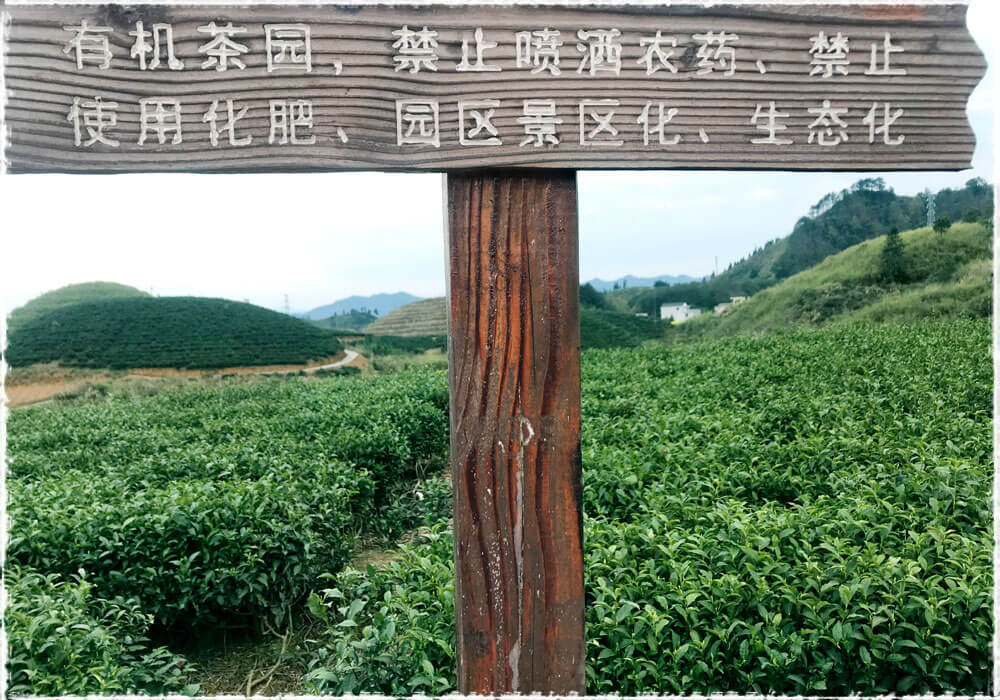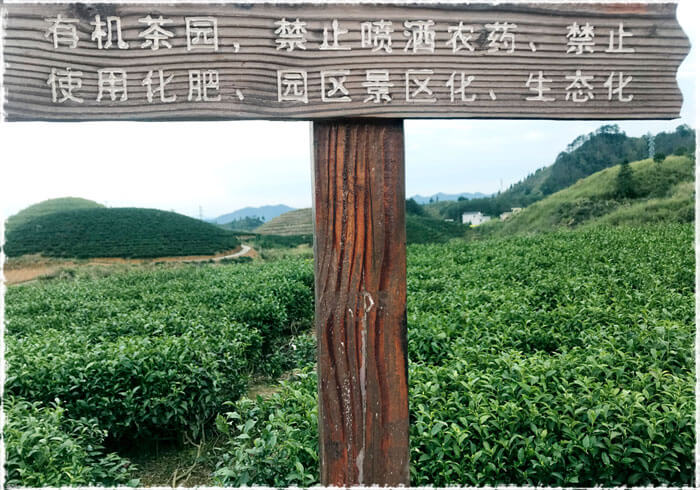 As an organic tea garden, animals are an essential weeding tool.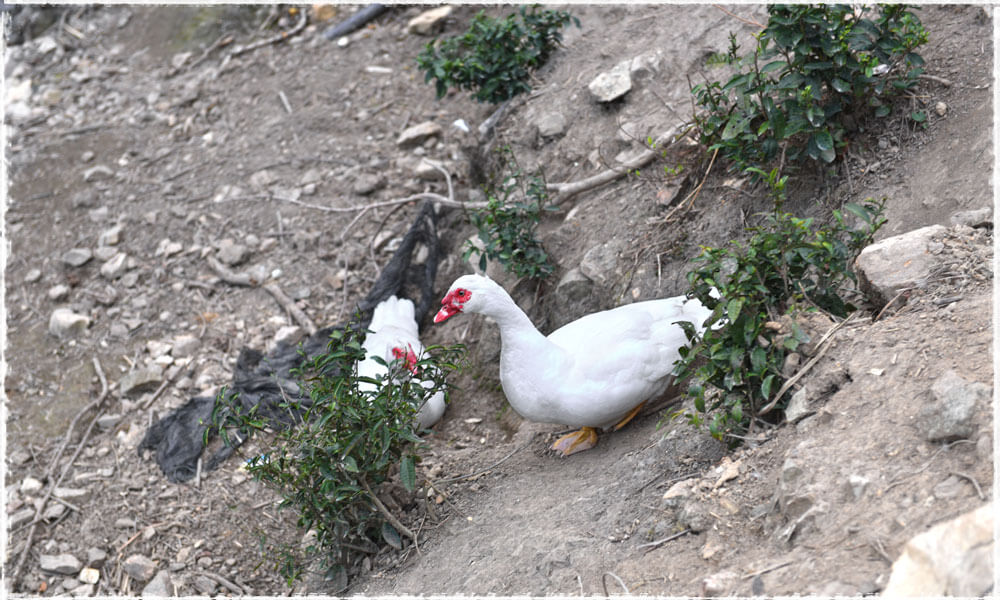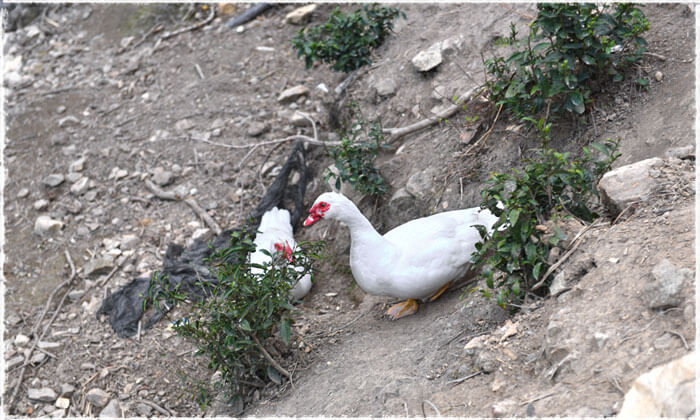 Looking around, there is a large piece of rape flower except for the tea in the tea garden. A touch of floral fragrance waves in the air.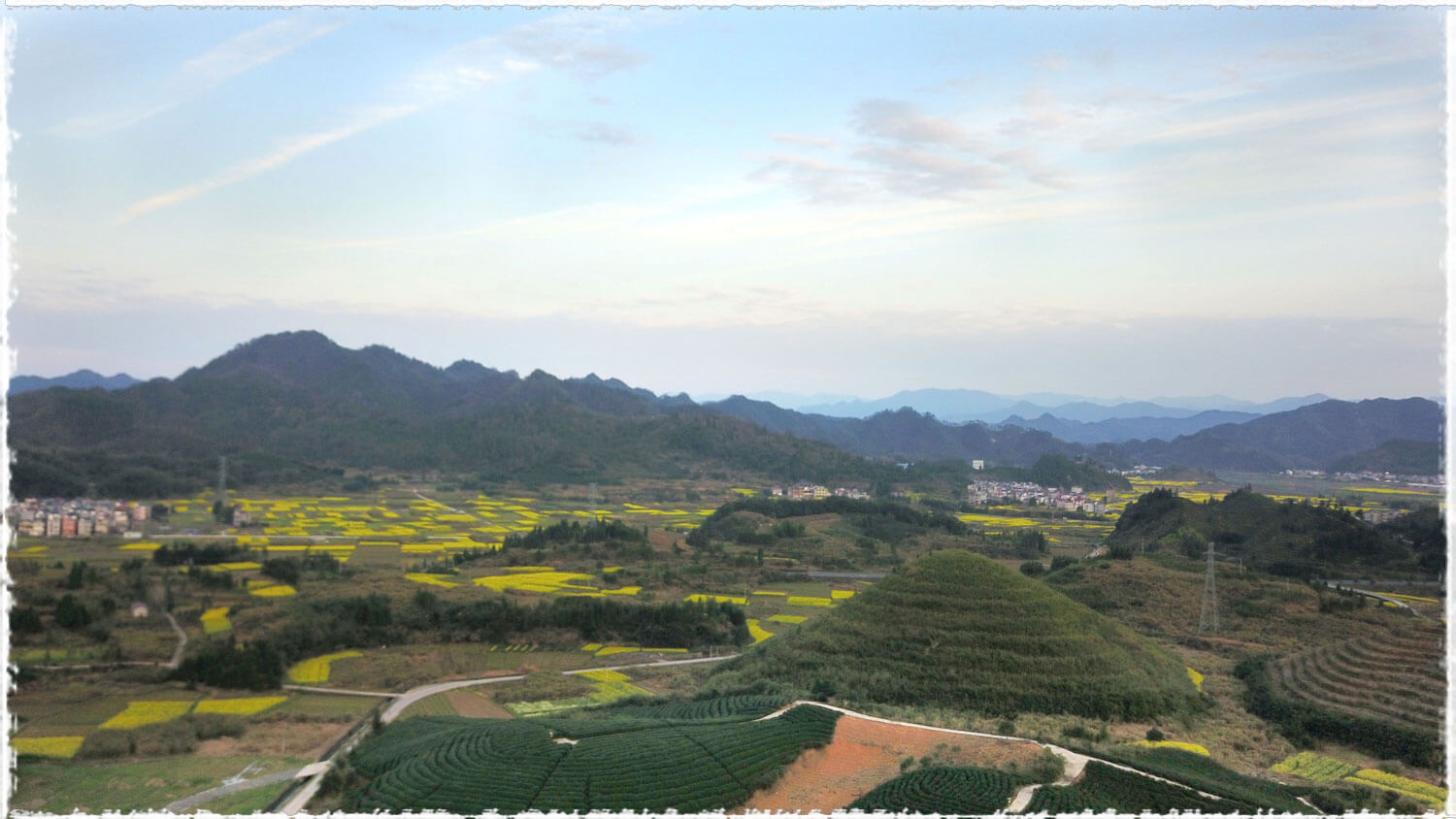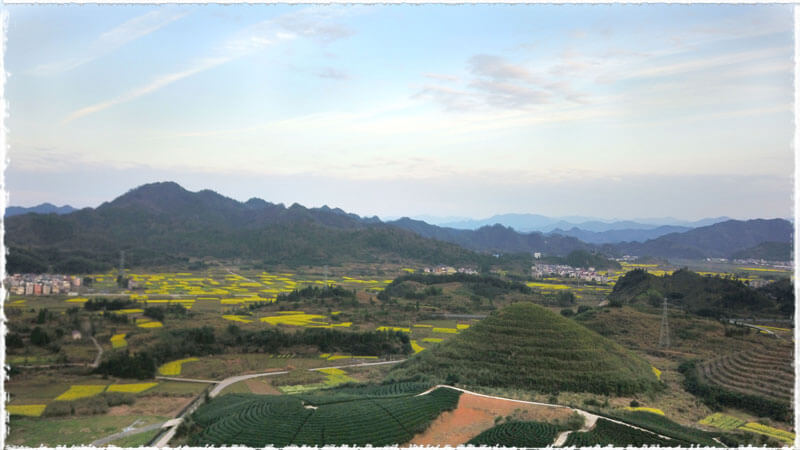 When we arrived at the factory, there's a batch of tea has finished the crafting process.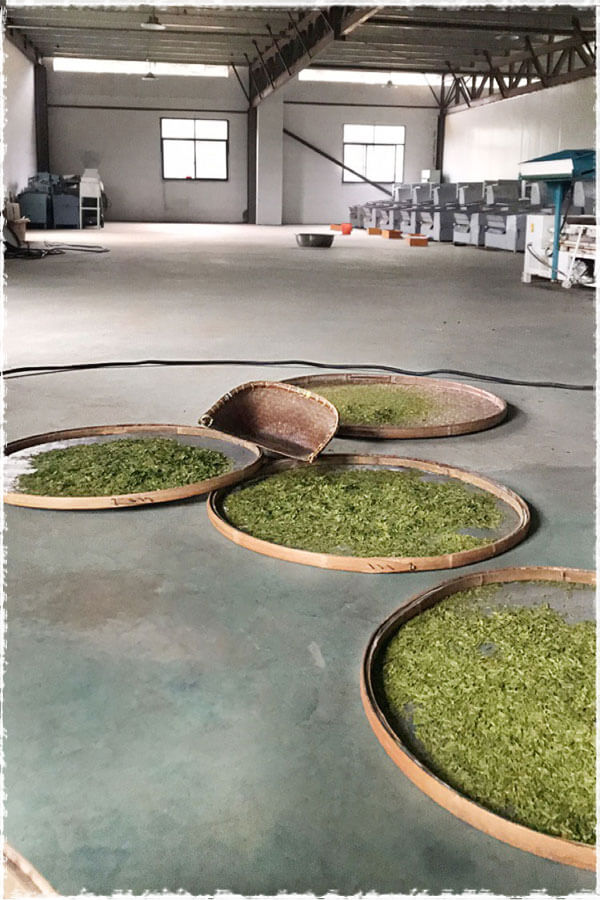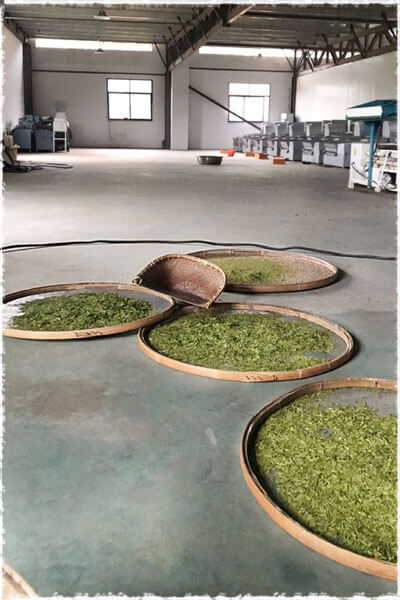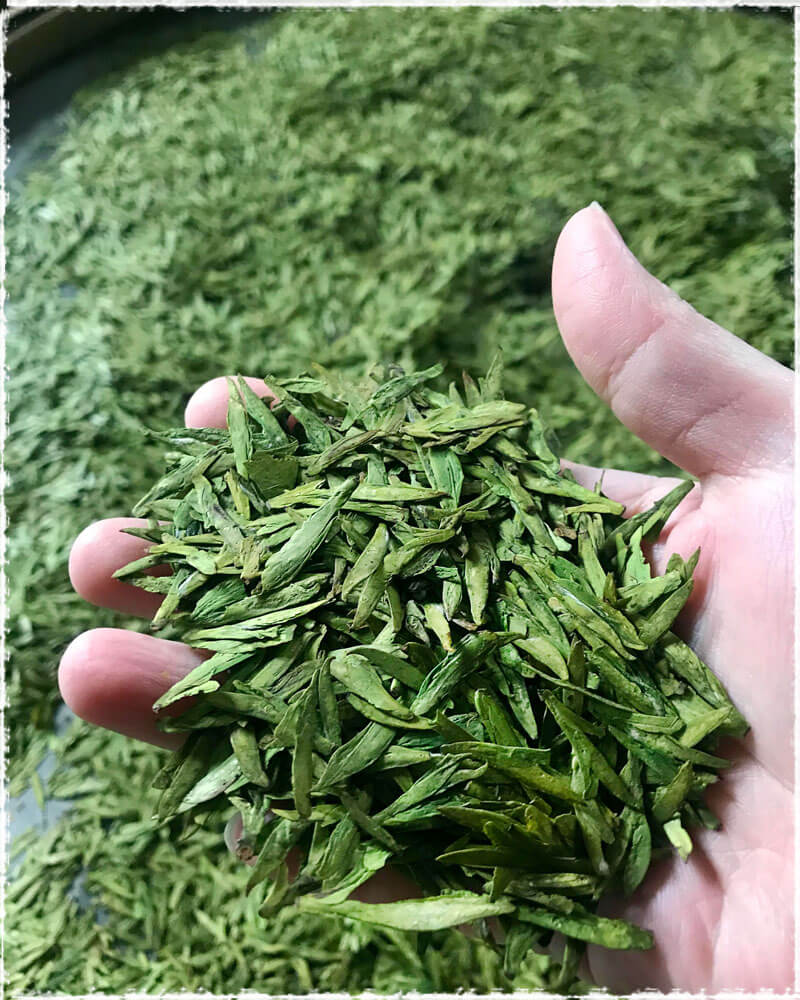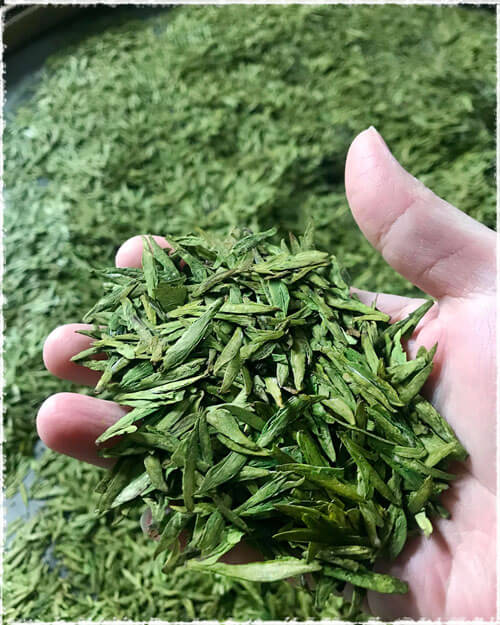 I can't wait to find a cup and start tasting tea. The first impression of this tea was its stir-fried bean aroma, gentle and soft. Take a sip, and I feel the smooth liquid carrying that strong fragrance accompanied by a floral scent, and long-lasting tender aftertaste in my mouth afterwards.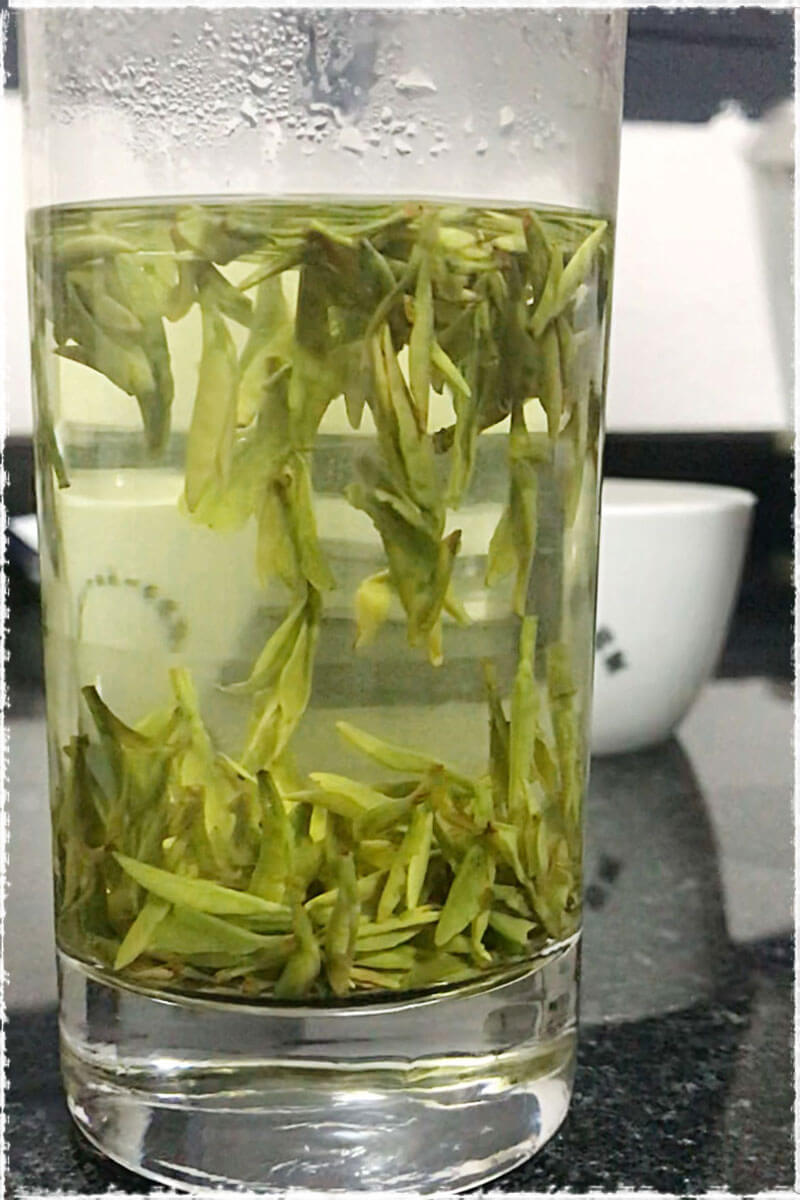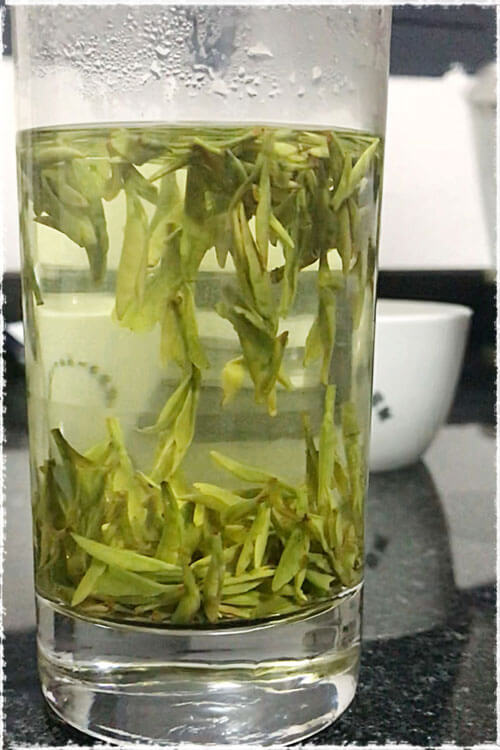 The Ming Qian Dragon Well was out of a few pounds, but the taste and color of each batch were a little different. Now the crafter is still looking for rules and making some adjustments.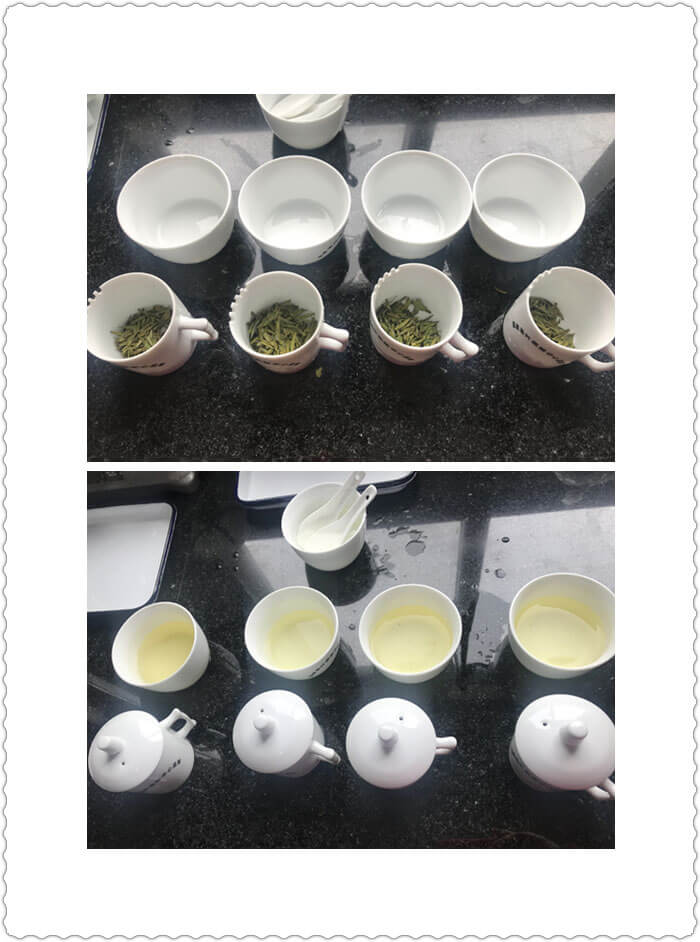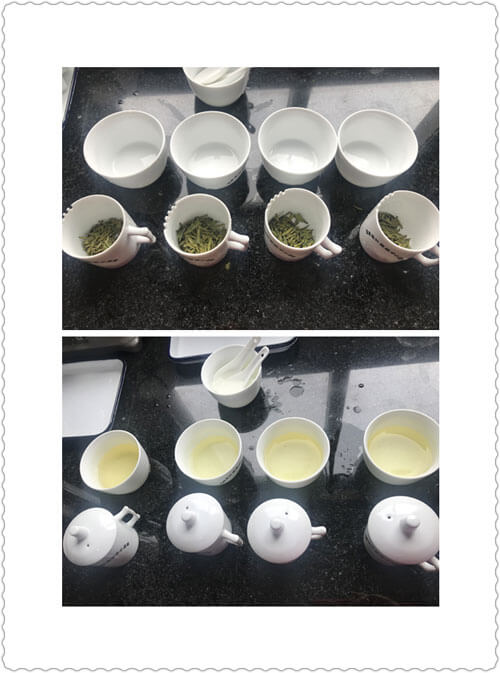 Following the crafter, I learned the process of making tea again, and I wanted to share it with you through photos.