Spring is coming and everything comes back to life after the cold winter. The tea buds also begin to sprout. It's the best time for us to explore more green teas with high quality.
On Mar. 19, Chris and I woke up to take an early flight. I know this is a tiring trip, but I'm still so excited about it. Staying among high buildings makes me yearn for the nature in tea gardens.
This year we decided to go at least three or four tea gardens, and the trip begins from Lishui Tea Garden.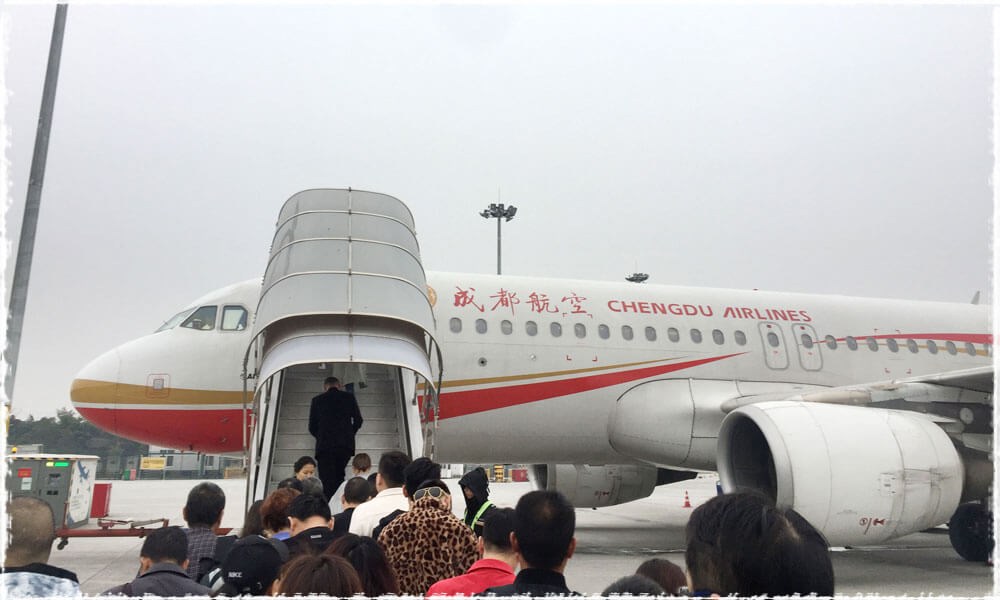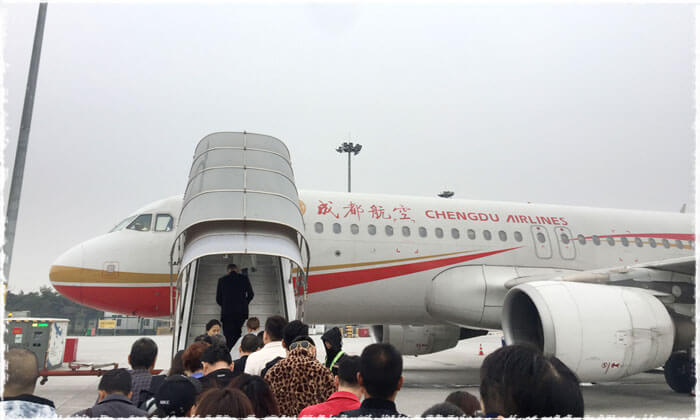 After several hours flight, we finally arrived in Zhejiang Province. It's almost noon and we finished our lunch quickly because the driver has already wait there to take us to the tea garden.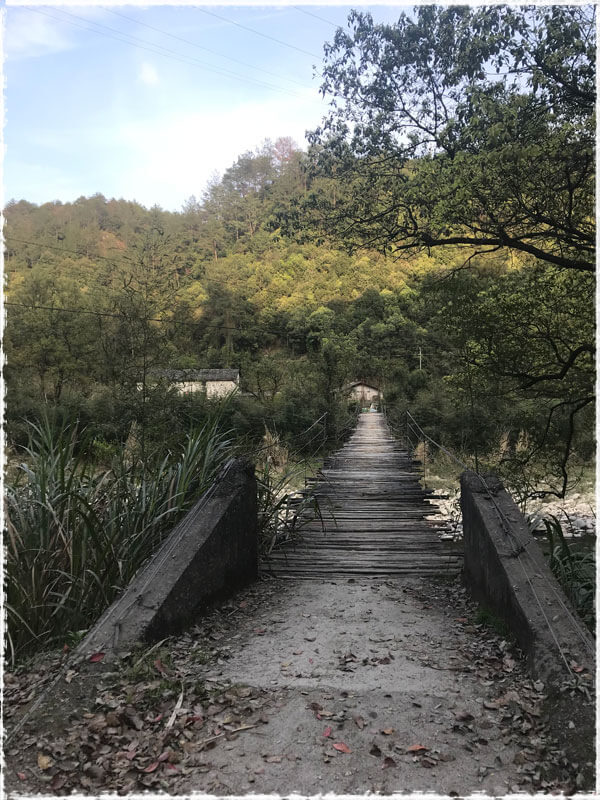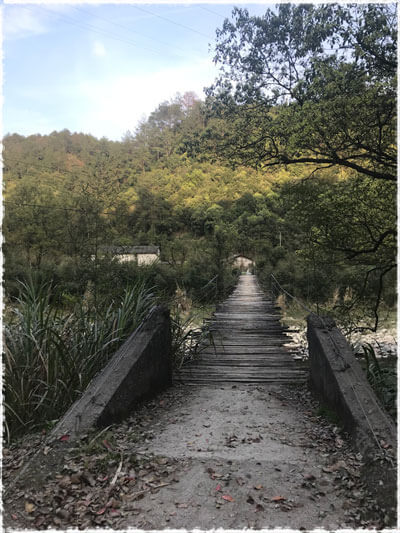 As time goes by, mountains began to show in front of us. From the dead leaves on the road we can see that this area is far away from human.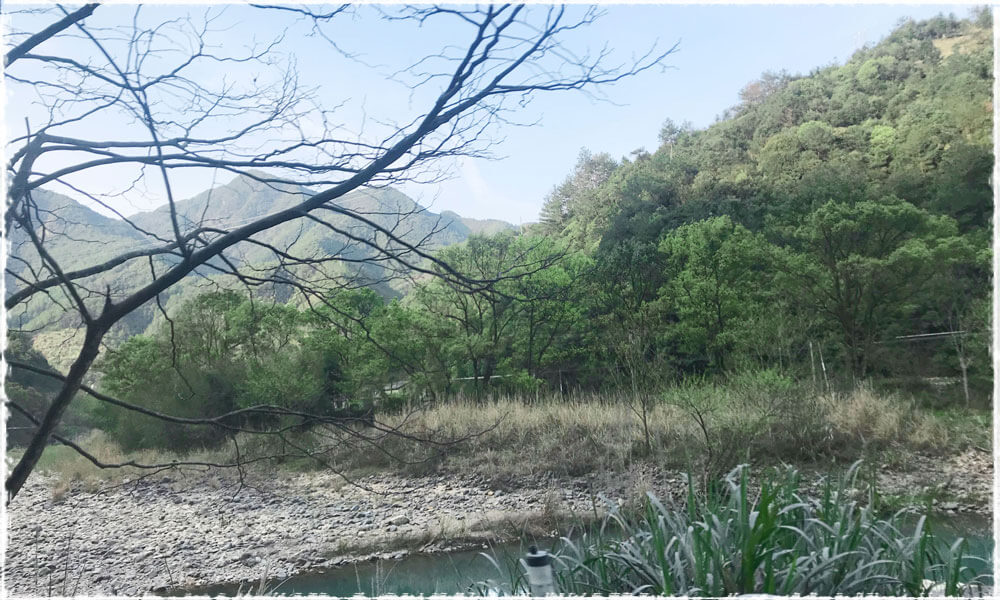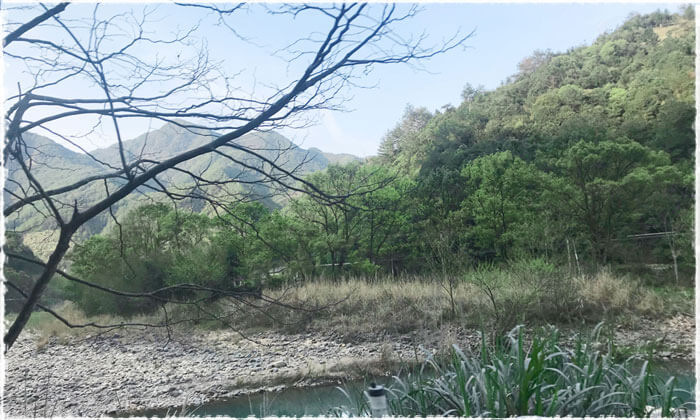 The rugged narrow mountain road began to test the driver's driving skill.

At almost 18pm, we finally arrived the destination. Unfortunately, it was a little bit late for us to watch the sunset.

In the tea garden, I saw tea buds breeze in the wind and there were chicken and ducks palying around a small lake.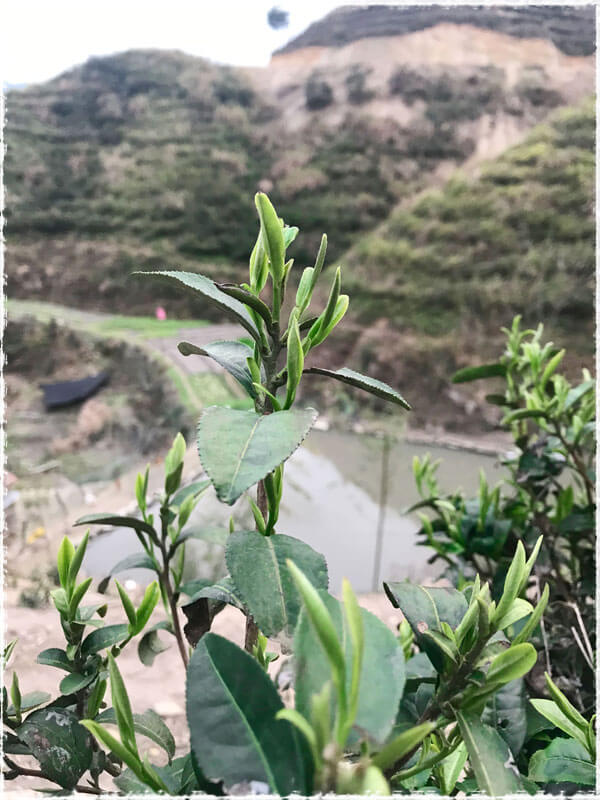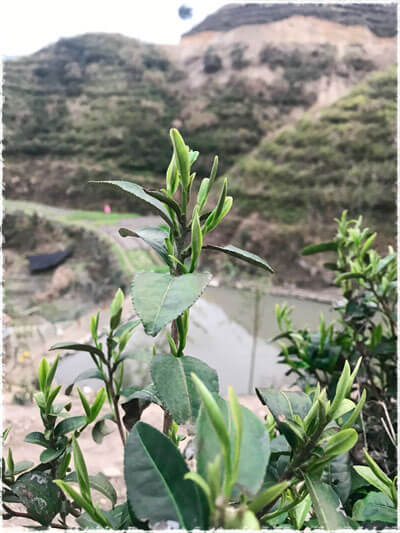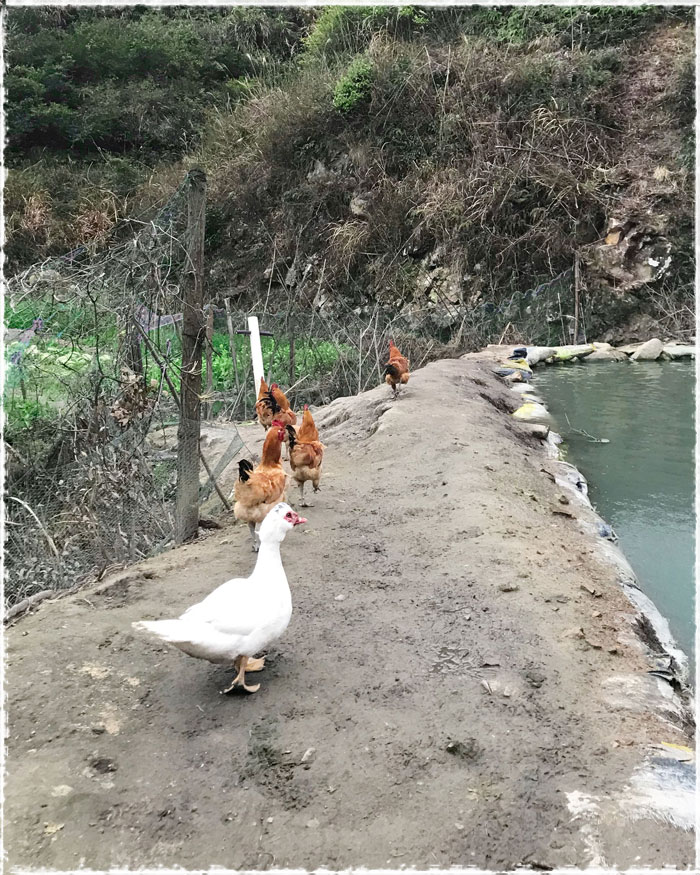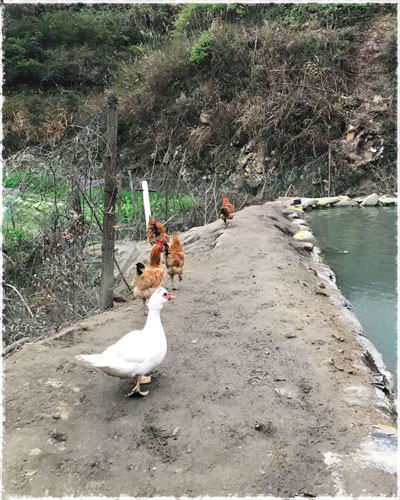 At dinner time, although with the poor condition, the local farmer still treated us with a hearty meal. All the vegetable and meat were raised by themselves.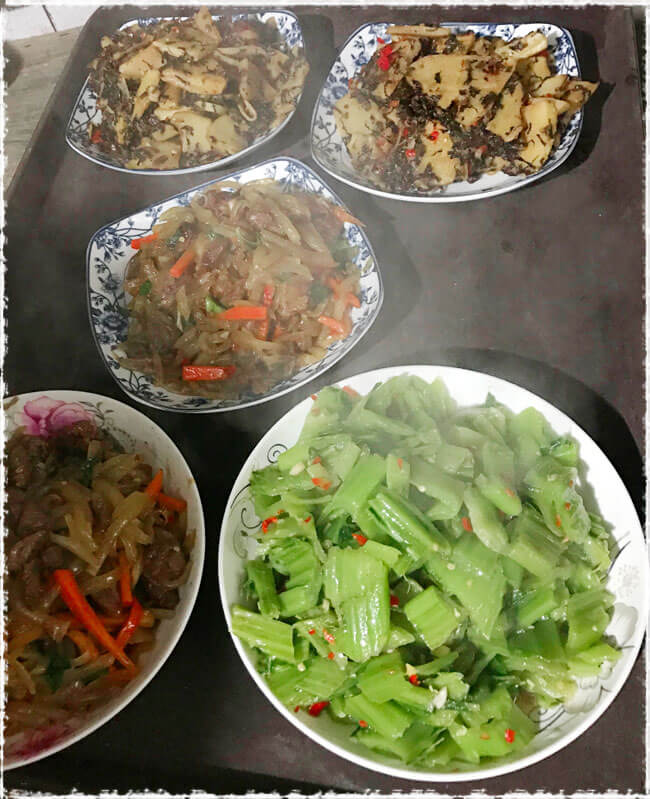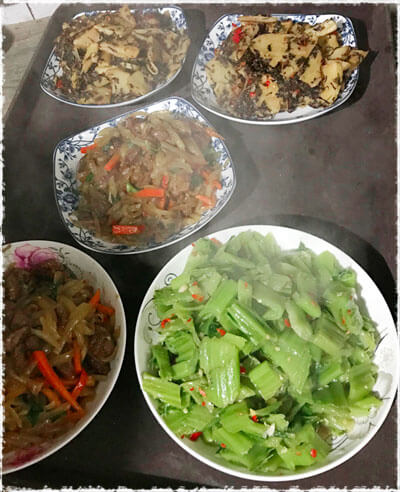 The next day, we got up at 5am and climbed to the mountain peak about 2393 feet to wait the sunrise.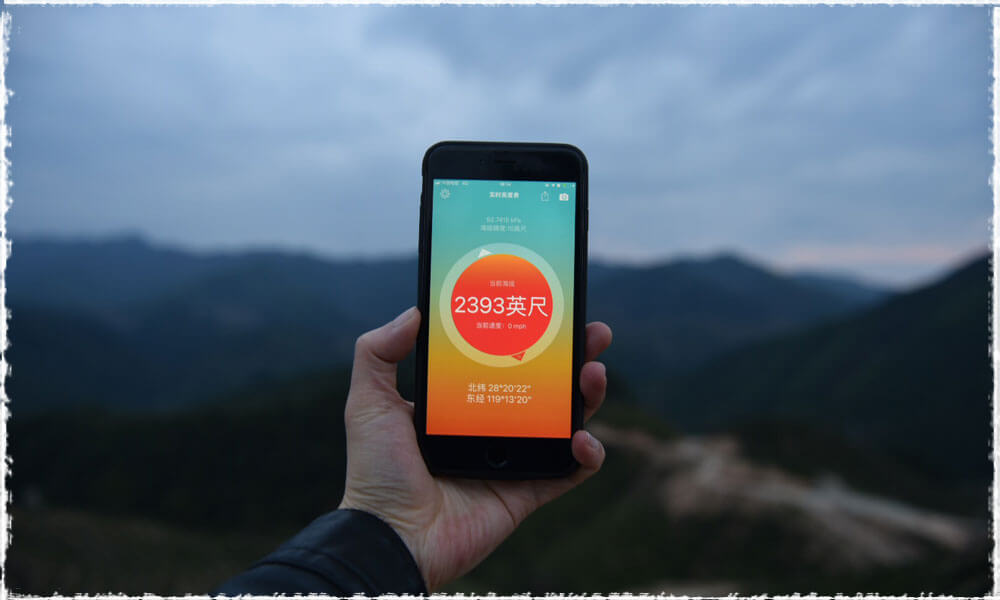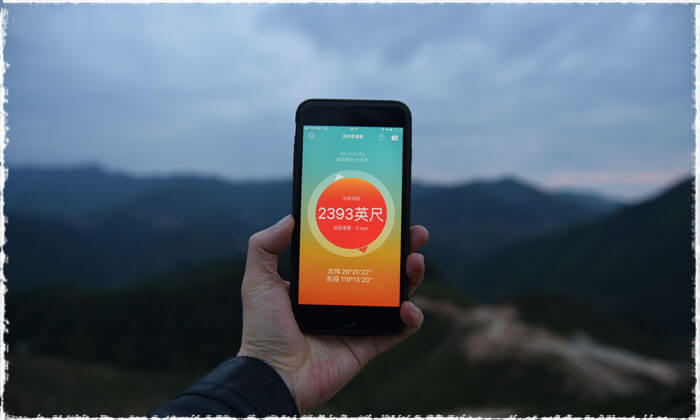 Without Photoshop and other decoration, this tea garden in the morning still has a special beauty in it.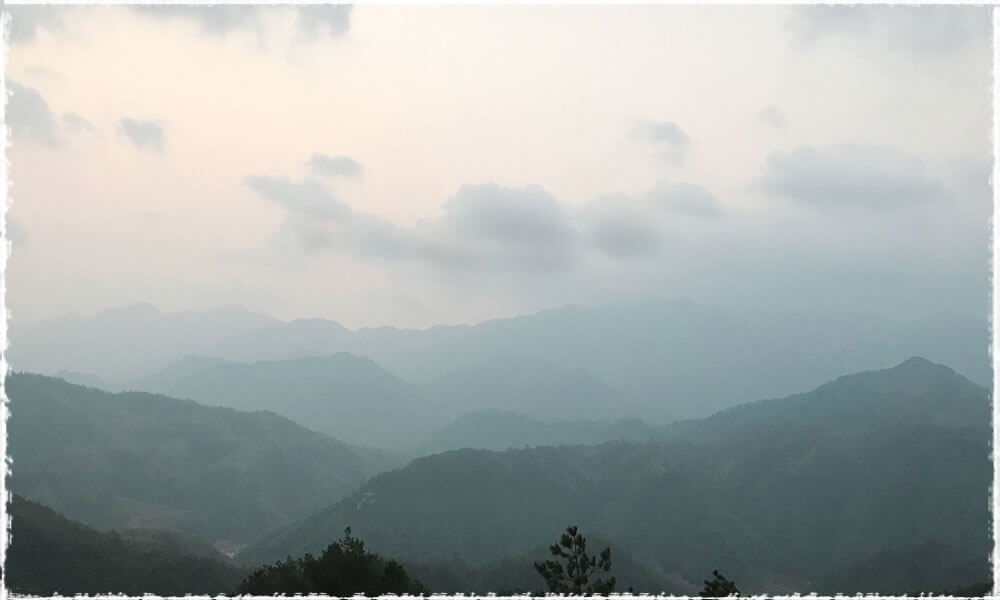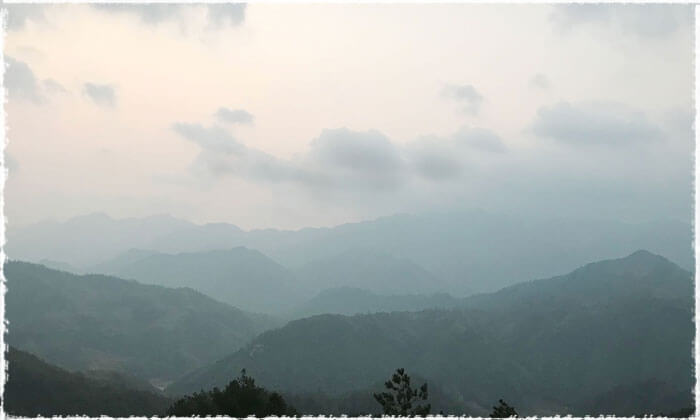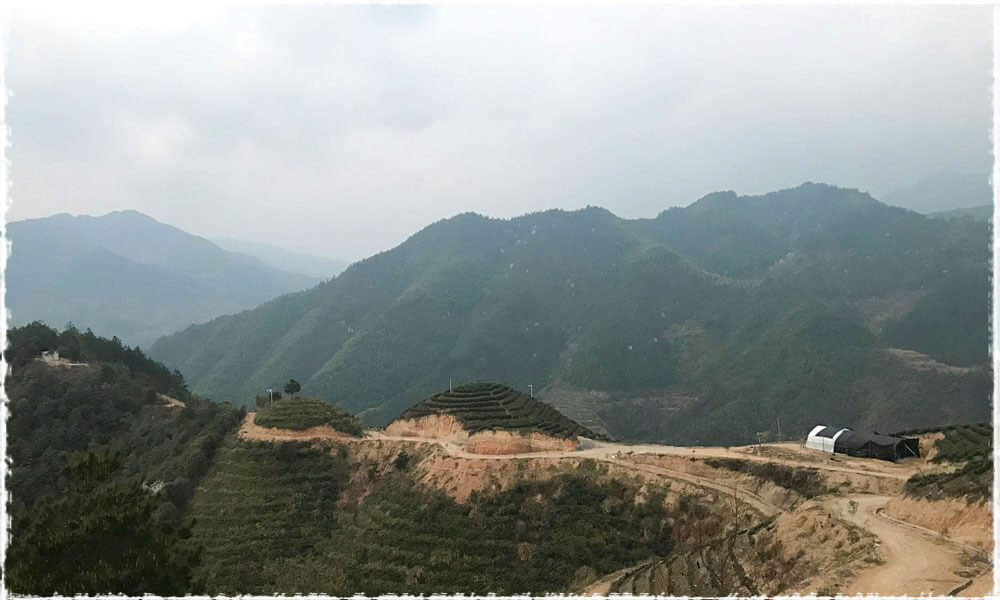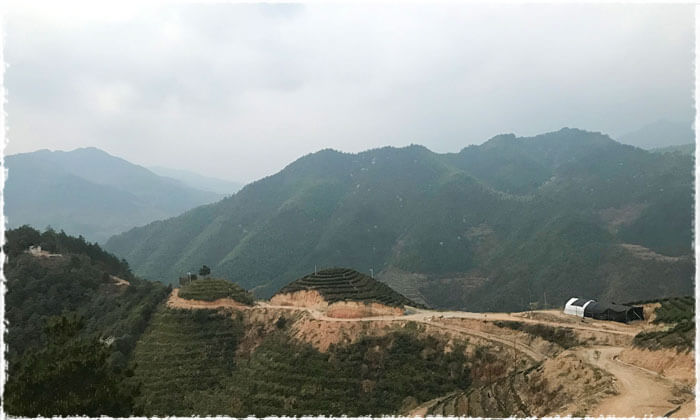 The sun began to slowly come out. Chris has already wait there to shot this beautiful scenery.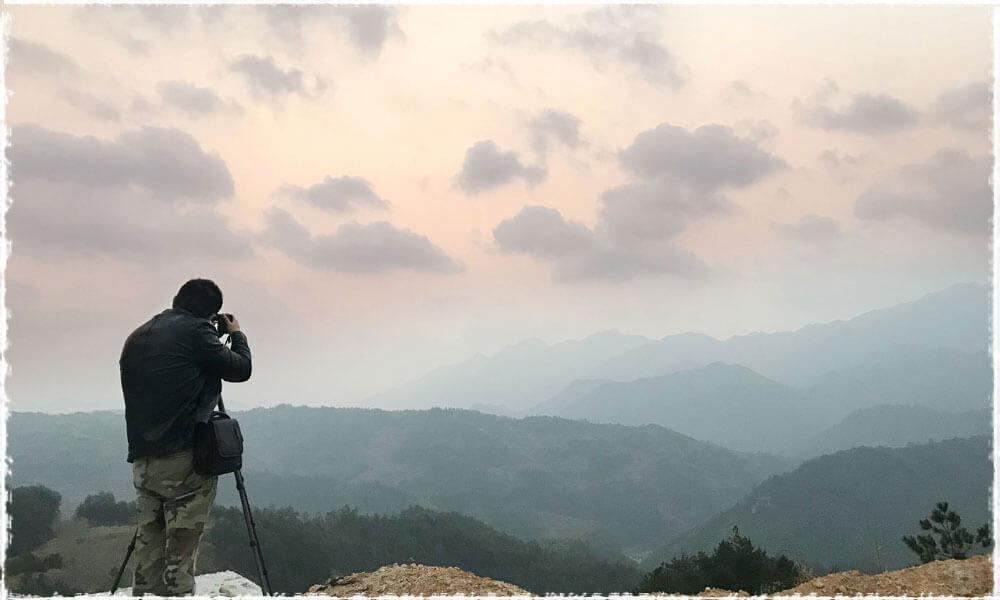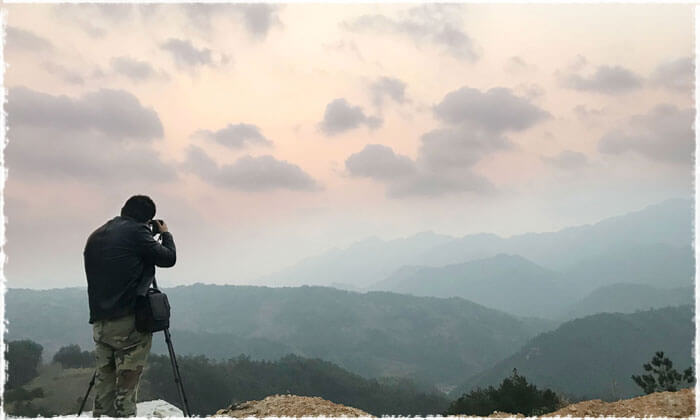 The sun showed its face little by little from the cloud, making all the hard work worth it.

The trip is still going on. The main task was picking tea in that day.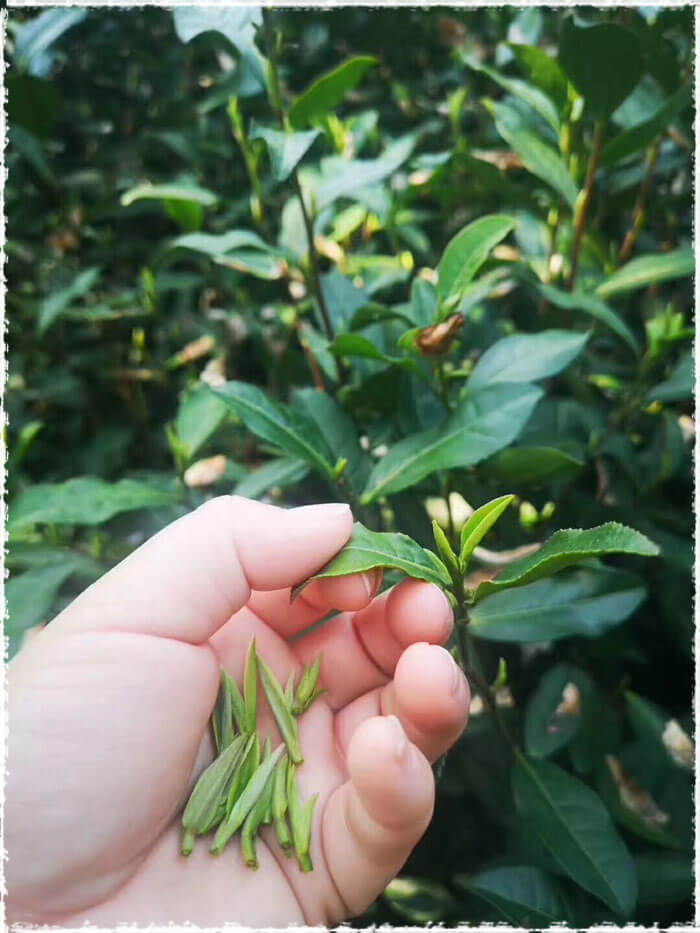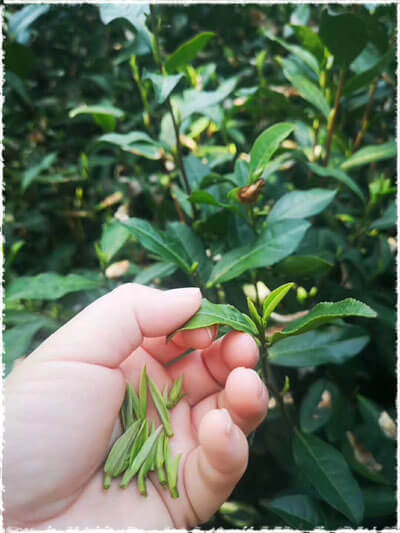 In this tea garden, I met many differnet kinds of moths.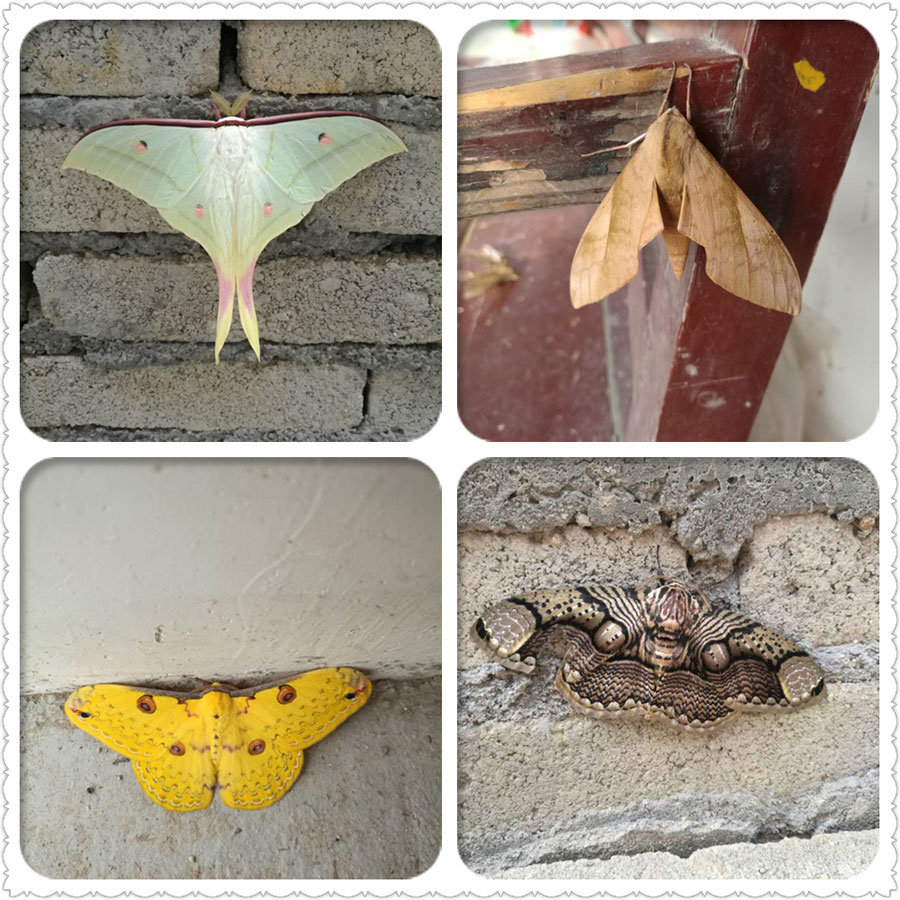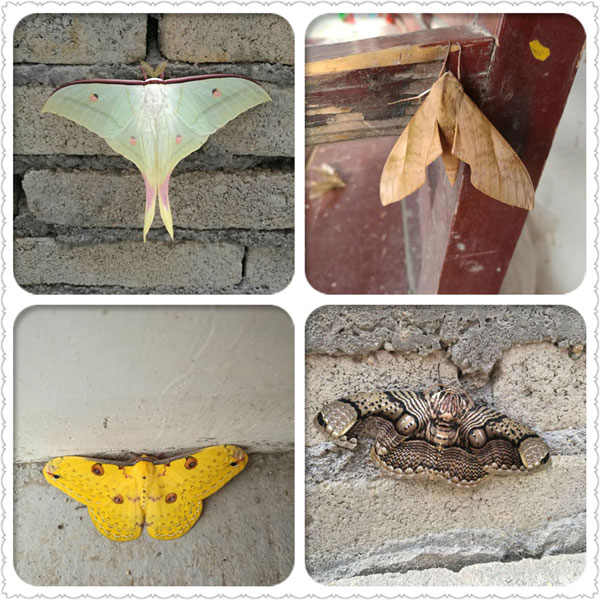 A day's of hard working earns me a delicious dinner. The most important is that all these dishes and snacks are made with tea leaves.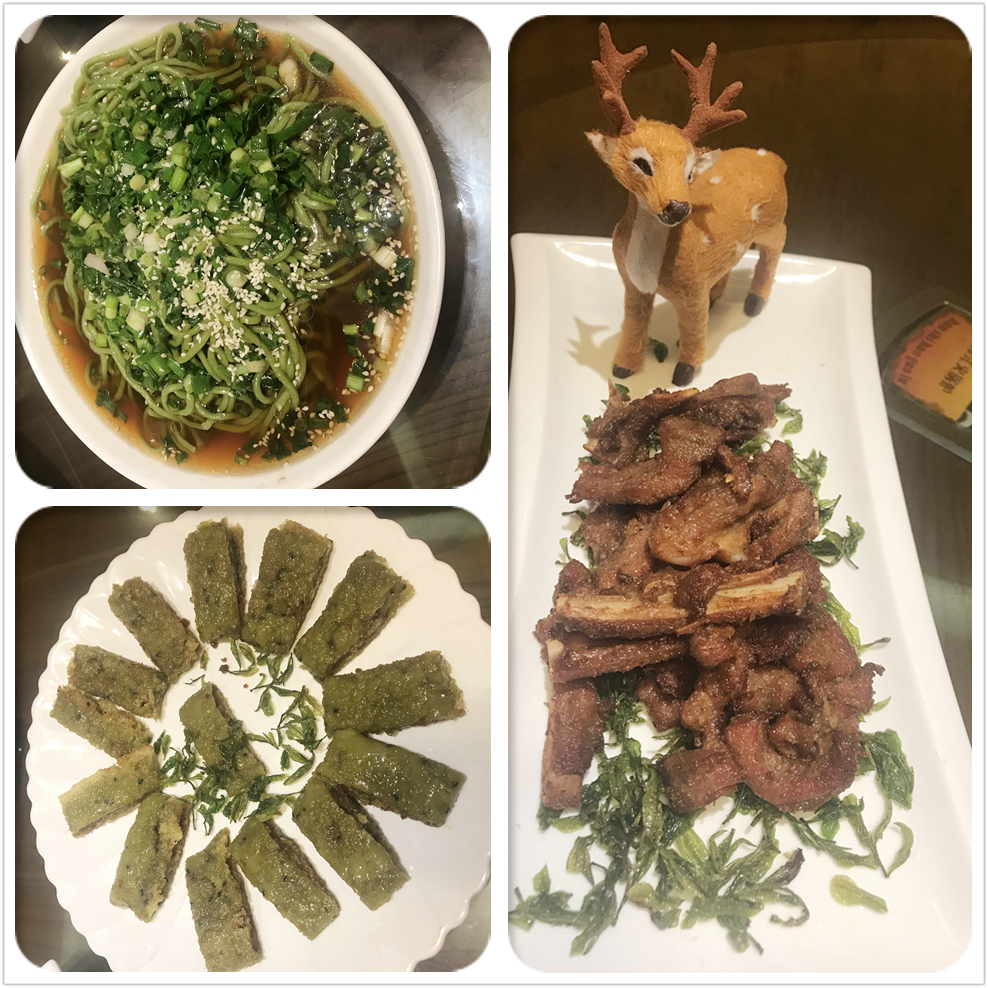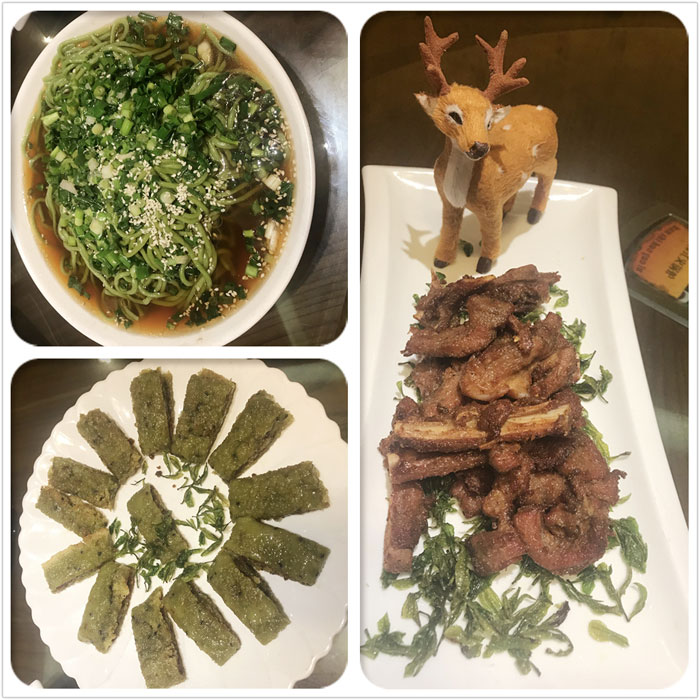 It has been raining since last night, so we didn't pick tea today. The tea collected in the rainy days is weak and tastes awful.
Down the mountain, you can still see the rolling peaks and the hazy mist.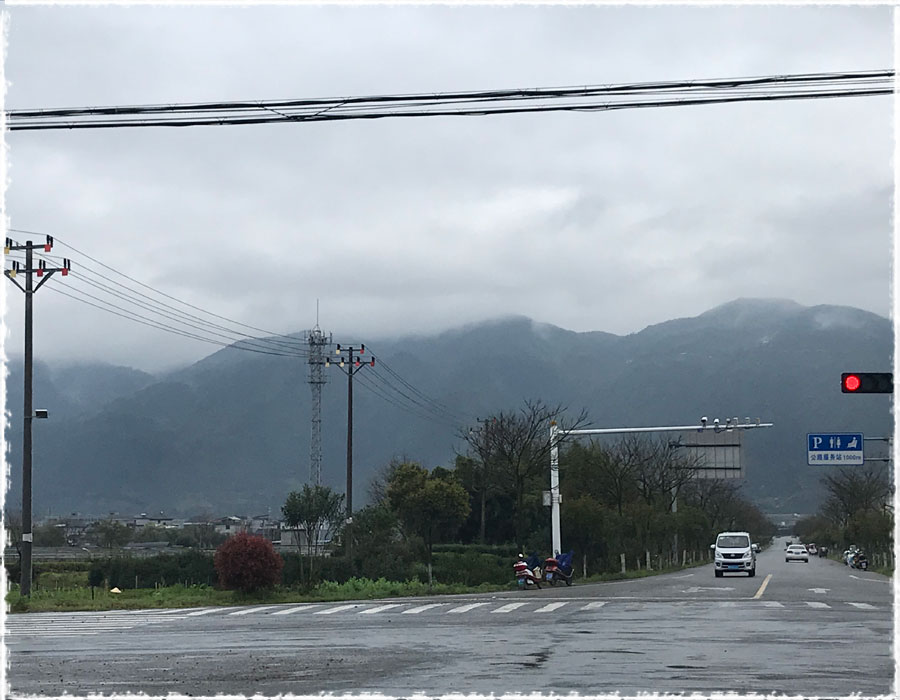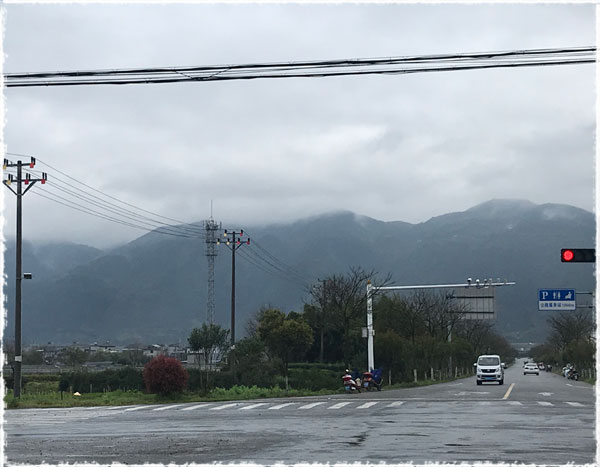 In the evening we rested in the ancient town. After the meal, I found a very special tea room.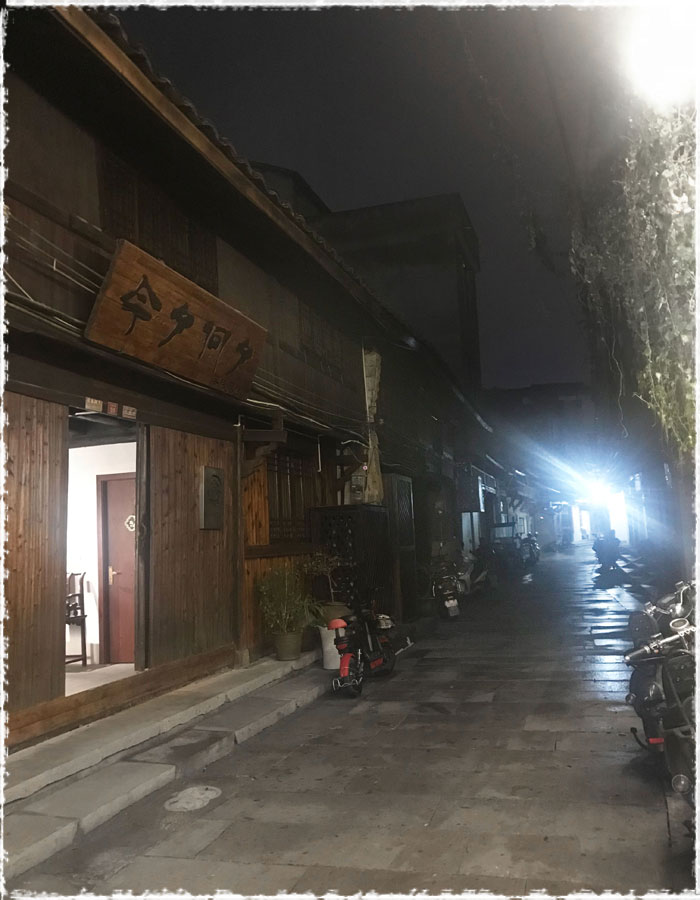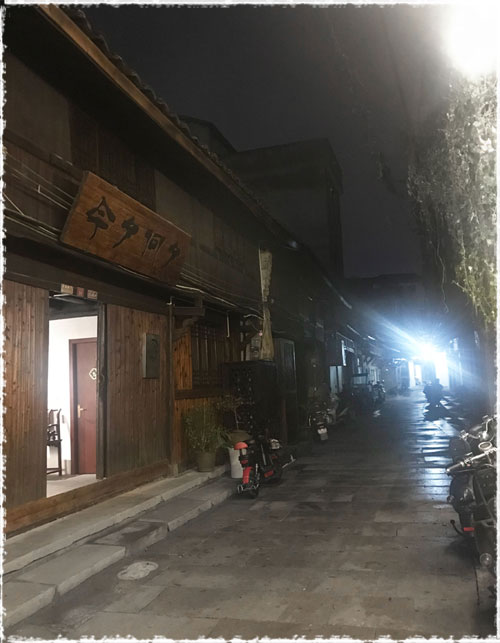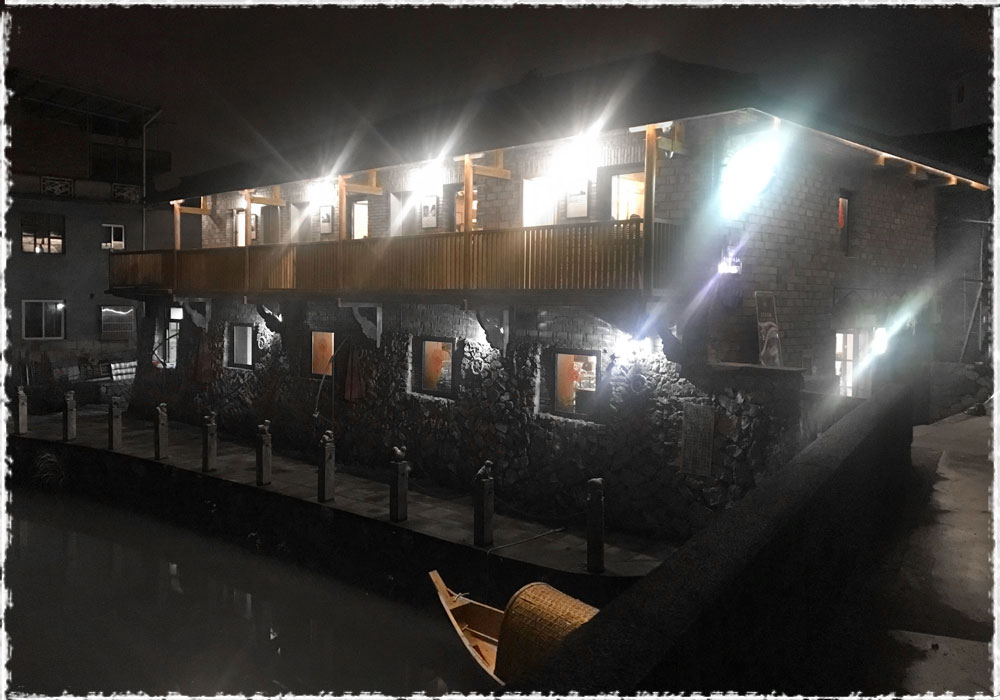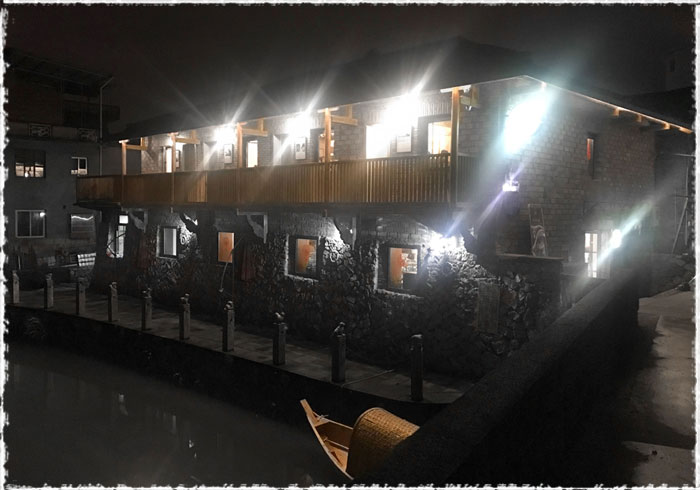 Sitting here brewing a pot of tea quietly. Tomorrow we will start a new journey—Organic Qiandao Lake Tea Garden.