Nixing pottery is a specialty of Qinzhou City, Guangxi Province, China, with a history of more than 1300 years. It, along with Yixing Zisha pottery in Jiangsu, pottery in Yunnan, and Rongchang pottery in Chongqing, make up China's four famous types of pottery.
Nixing pottery is made from peculiar purple and red clay that is toxin-free and mineral-rich. It is harvested from the East and West banks of the Qinjiang River in Qinzhou and mixed to the desired ratio to produce a smooth & dense texture.
Another major feature of Nixing pottery is its pure and neutral clay. No glazes, chemicals, or other clays are added during production. The iron oxide and titanium oxide contained in the clay undergo chemical reactions, plus the carbon deposition in the fuel, resulting in unpredictable and wonderful effects. When firing at 1200℃, a special phenomenon called Yaobian(furnace transmutation) occurs, changing color in the kiln; even the artist will not know the final appearance of the pot until after it is fired.
Like the Zisha teapot, the Nixing teapot has many classic shapes. In this article, we mainly introduce 10 classic Nixing teapots.
Shi Piao Teapot
The first Shi Piao teapot appeared in the Qian and Jia years of the Qing Dynasty, and its body shape comes from the stone pestle used for pounding rice. It has a small mouth and wide bottom, with a large body to let tea leaves expand.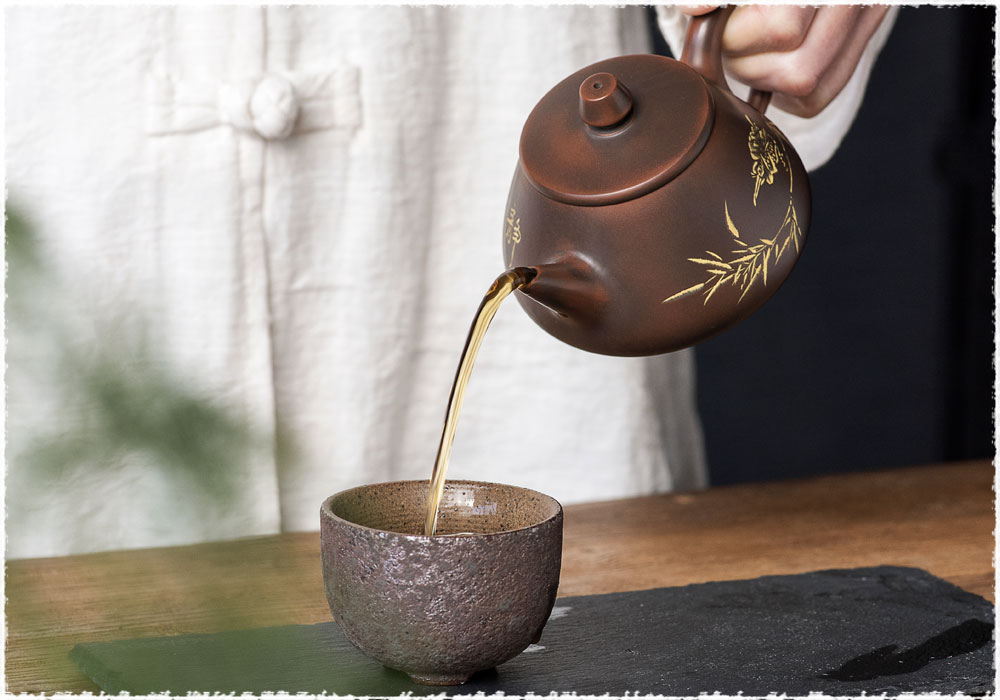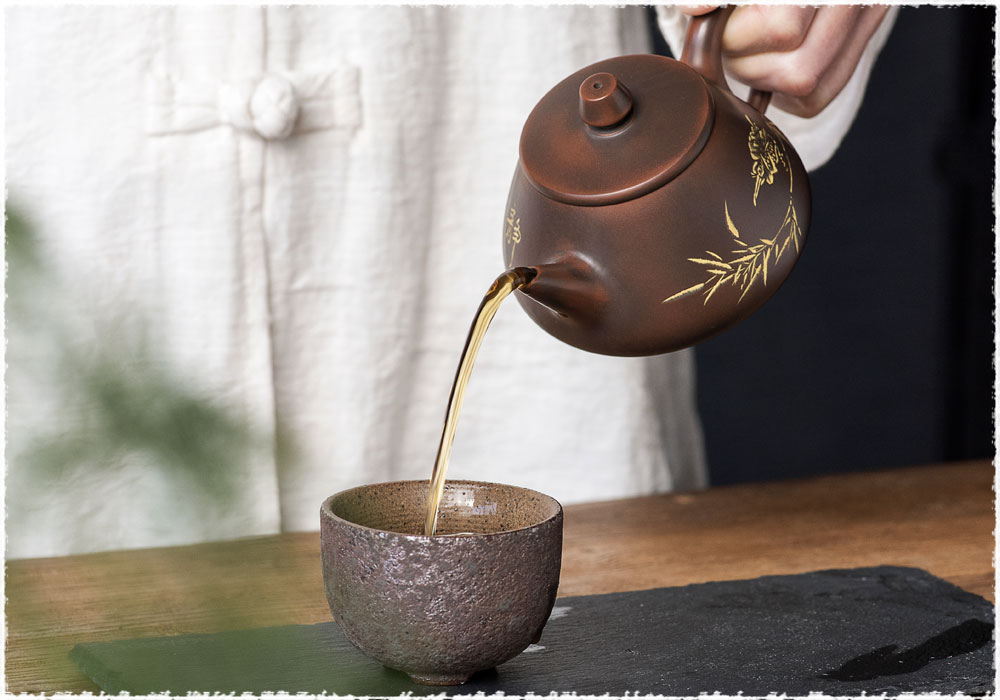 Gong Chun Teapot
Gong Chun is a boy serving in a scholar's study. When Gongchun accompanied his master to study at Jinsha Temple in Yixing, an old monk in the temple was very good at making Yixing clay pots, and he learned it secretly and fashioned a teapot that mimicked the porous texture of the ginkgo tree, which did highlights not only its fine craftsmanship but also showed its profound production skills.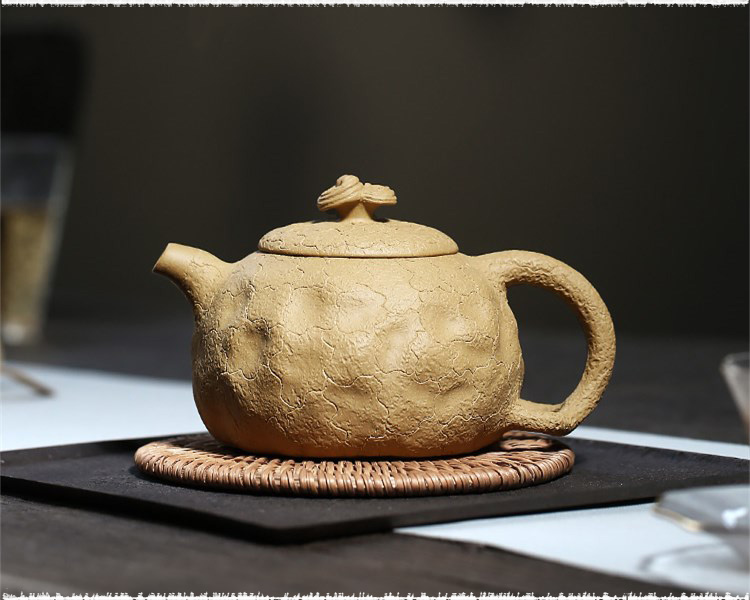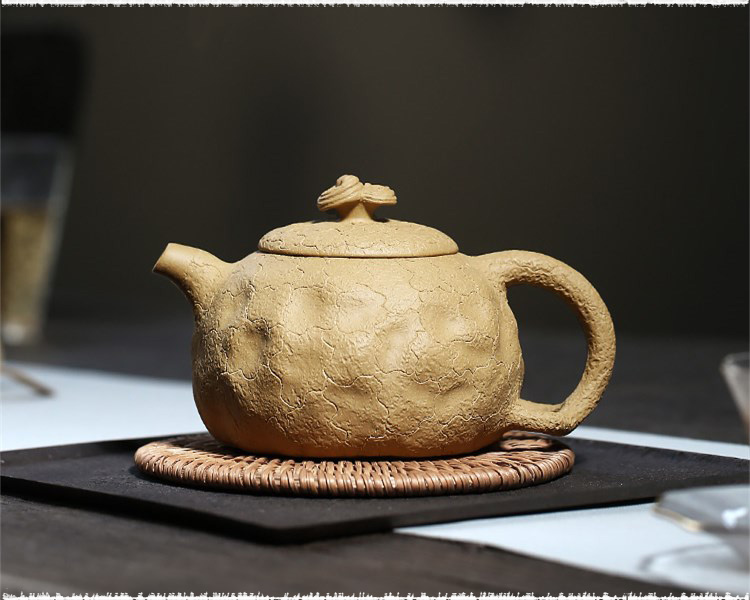 Xi Shi Teapot
The body of the Xi Shi pot is plump and round, giving people a small and cute feeling. Generally, the capacity of the Xishi pot is 150-250ml, which is full of space and can be used to brew older tea leaves and help them release their best aroma and flavor.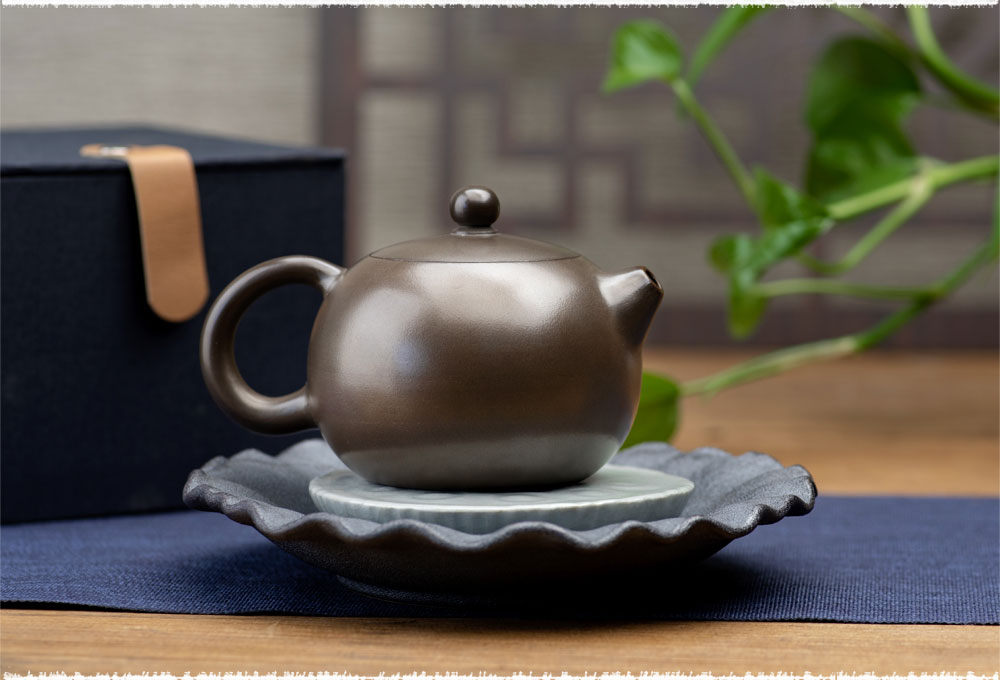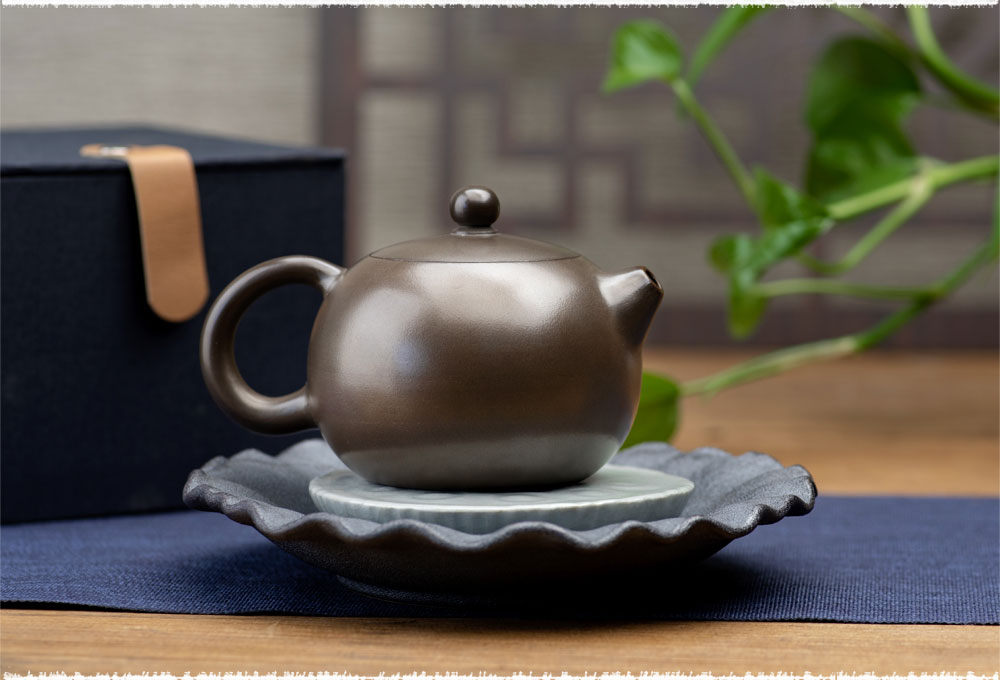 Duo Qiu Teapot
Duo Qiu began in the mid-Qing Dynasty and is s a variation of the lotus seed teapot, characterized by a large belly and a small spout. Hence, it is not easy to emit tea's aroma, and the pot's depth is also suitable for heat preservation.
This pot is suitable for brewing Oolong tea, Tie Guan Yin, Pu-erh, and other teas that need a high temperature. It can provide enough space for the tea leaves and tightly combine the water and tea leaves, which is conducive to releasing tea fragrance.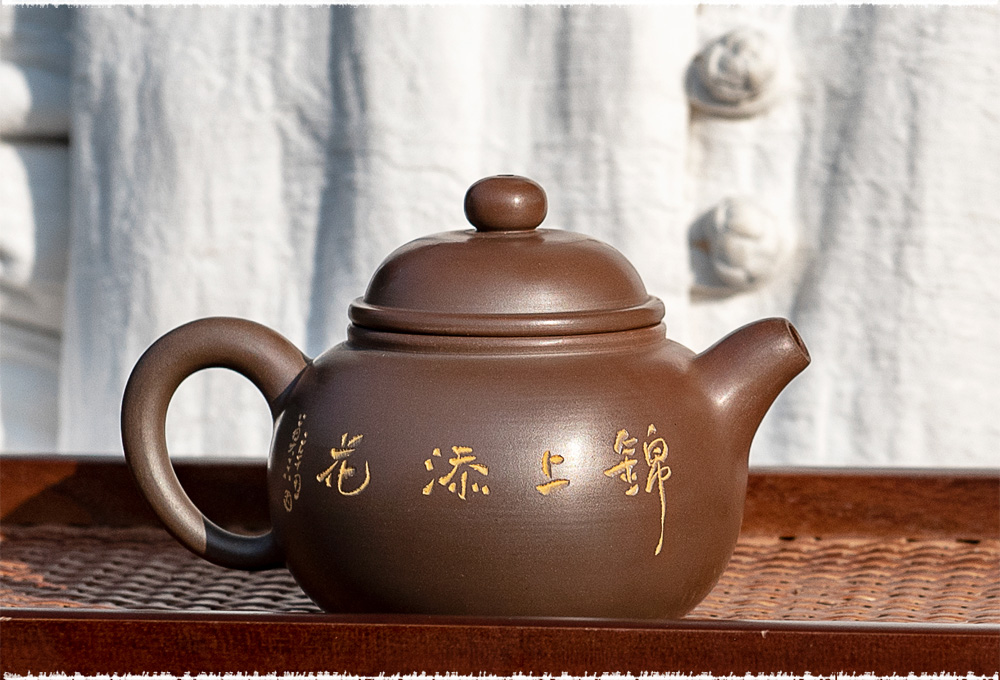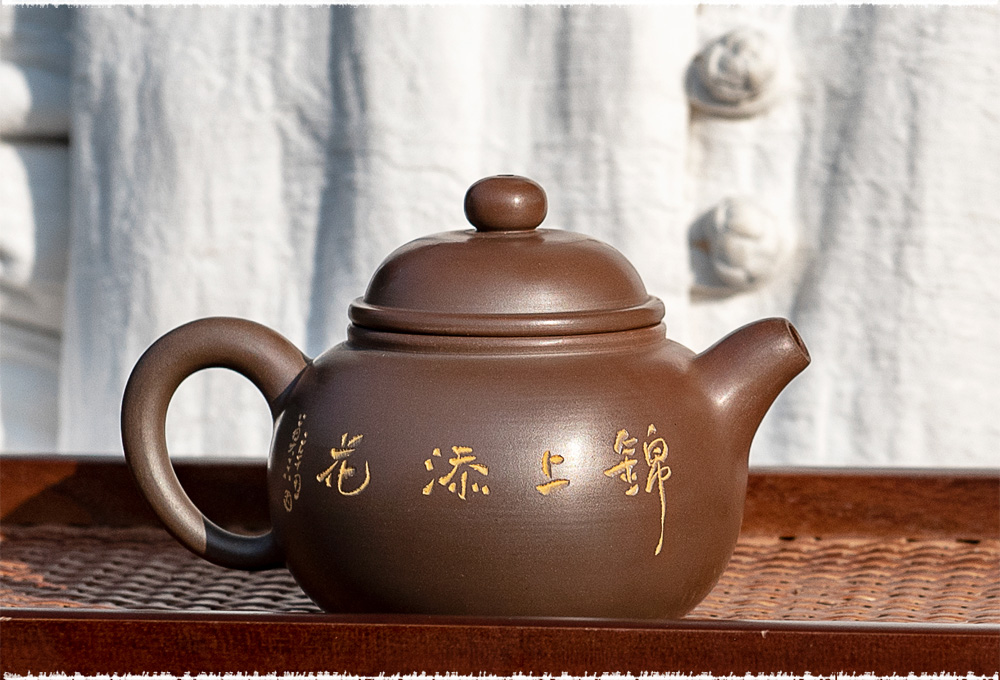 Fang Gu Teapot
Fang Gu Teapot, or Drum Shaped Teapot, is well-known for its simple and primitive charm. The design concept of the Fang Gu pot comes from the ancient drums on the battlefield, which were used as a morale booster when two armies were engaged in battle.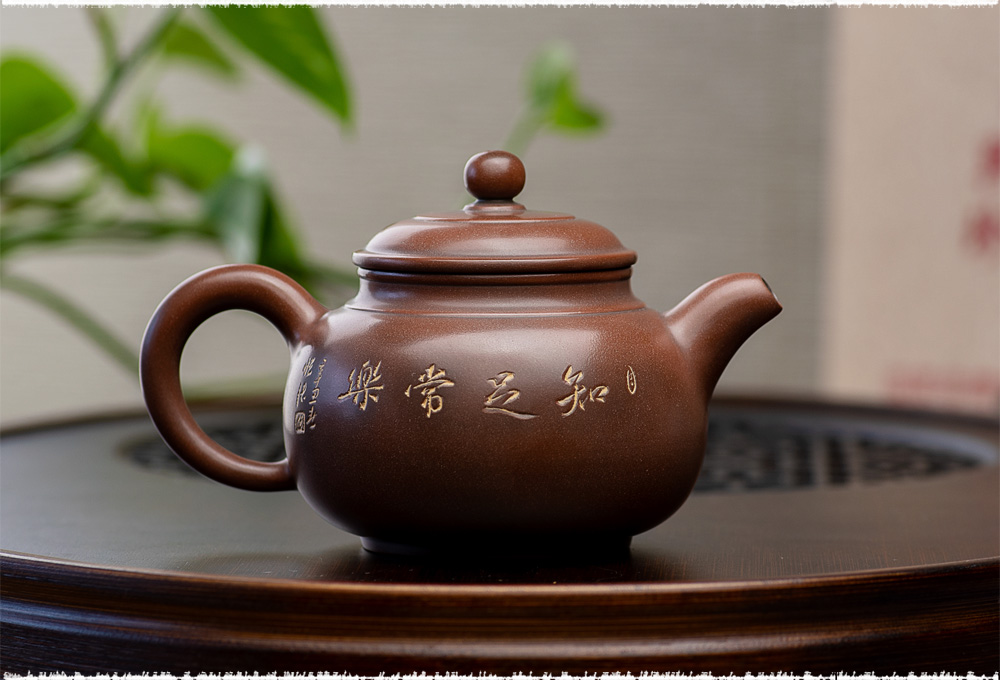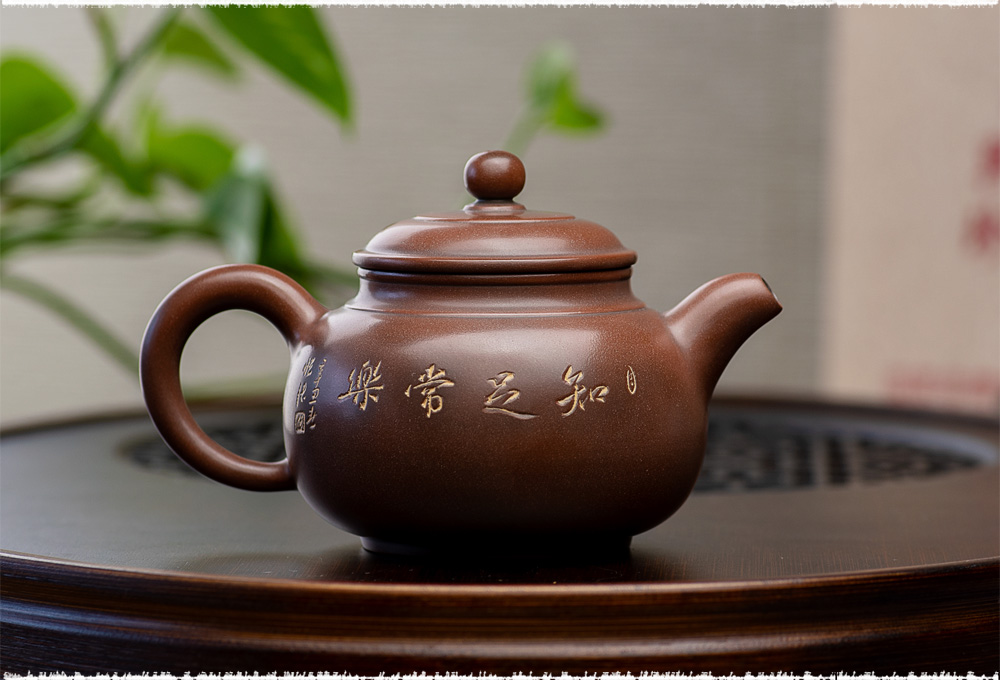 Jing Lan Teapot
Jing Lan Teapot is inspired by the well fence traditionally used to protect the wall of a well from collapsing and protruding from the ground. It was later applied to creating Zisha pots and other pot shapes.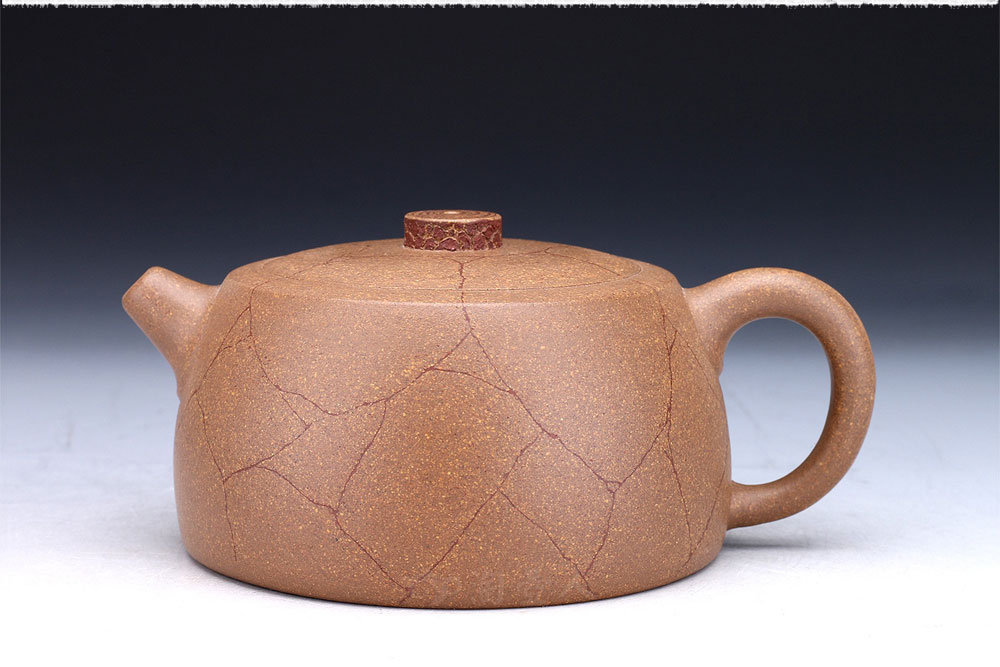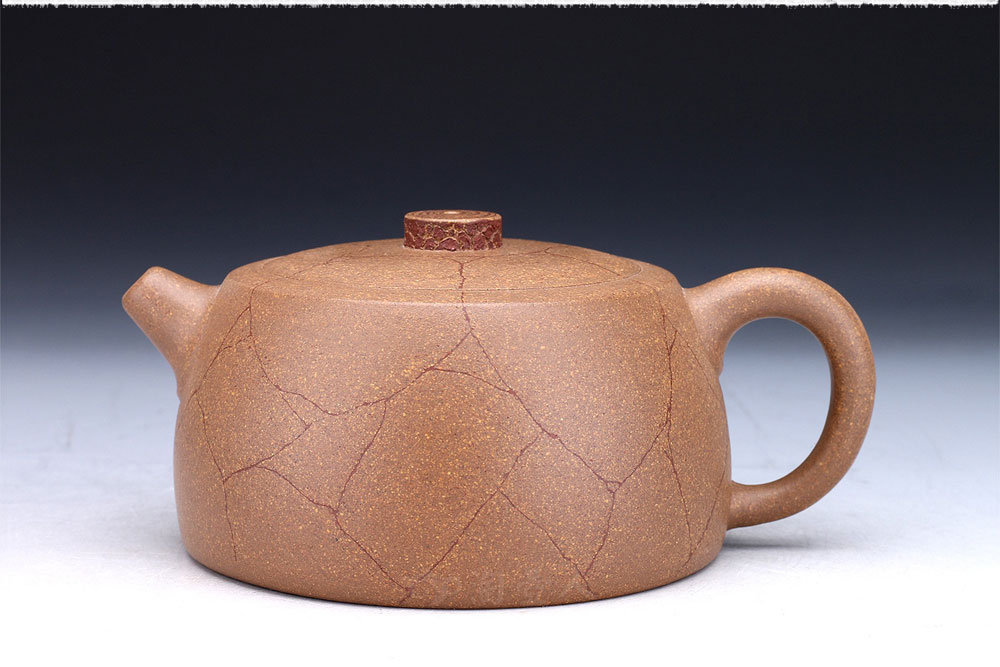 Qin Quan Teapot
After Emperor Qin Shi Huang unified six countries in China, his first action was implementing a unified system of weights and measures. "Quan (权)" was the scale used to measure weight, and the "Qin Quan" pot was imitated by its appearance. It has a round &tall body with a small mouth, so it is more suitable for fermented tea, such as black tea, Pu-erh tea, Oolong tea, Tie Guan Yin, etc.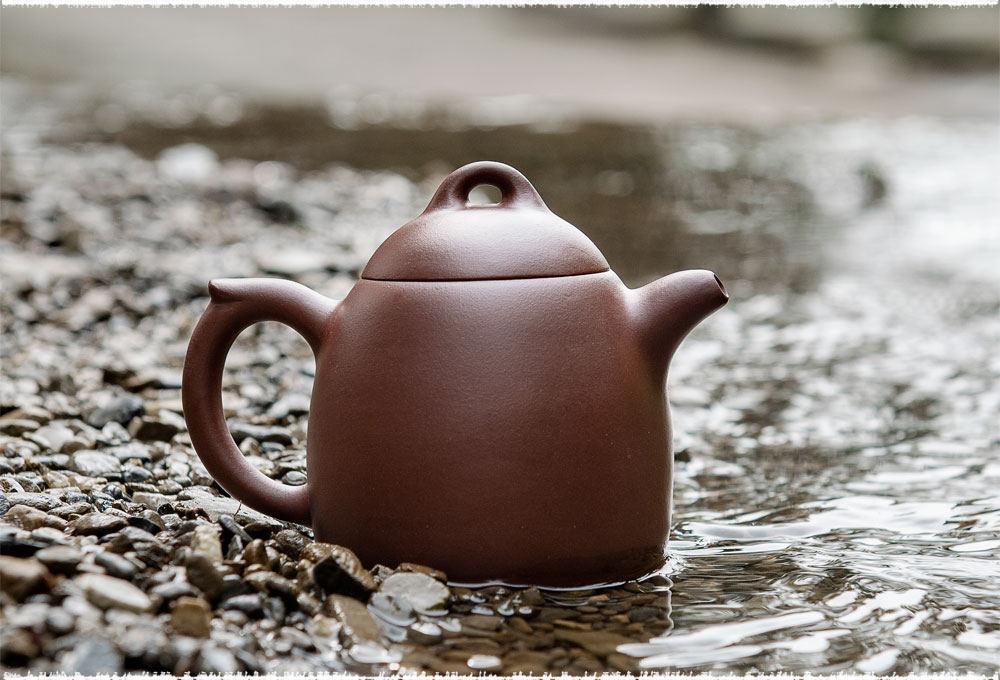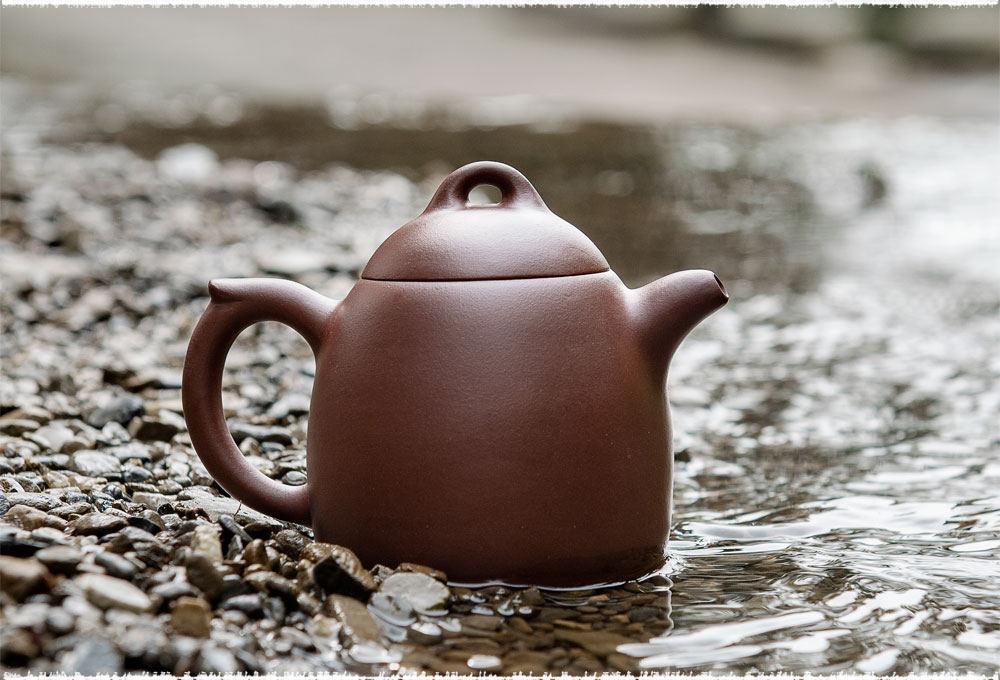 Zhu Duan (Bamboo Section) Teapot
The Zhu Duan Teapot is made of colored clay and shaping to create the elegance of bamboo. The creation of this pot is a perfect combination of artistic thought and artistic creation, signifying that the taste and style of the owner of the pot are as praised as the bamboo.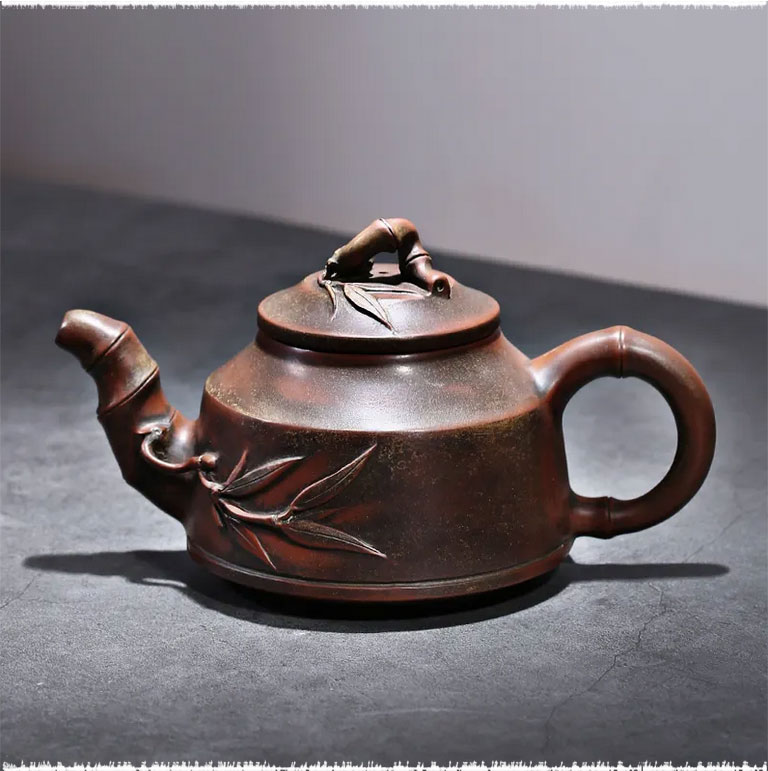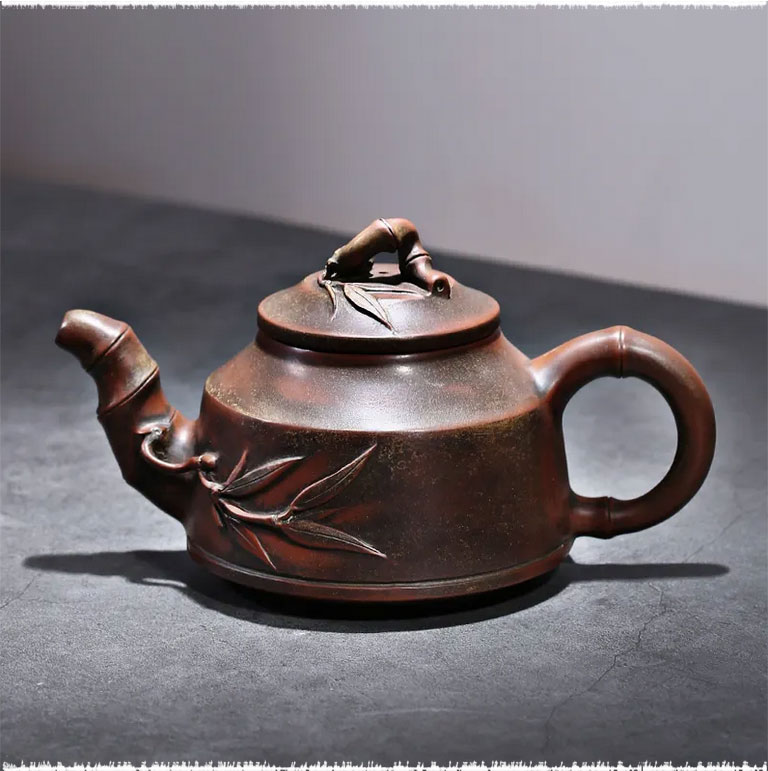 "Ban Yue" Half Moon Teapot
Inspired by the moon, the half moon teapot is flat on the bottom, with a smooth lid that makes the overall shape of the teapot more harmonious. It has a short and thick spout, accompanied by a round handle giving it a simple and elegant appearance. Besides, with the moon as the shape, it also encompasses the rich emotions that people put on the moon.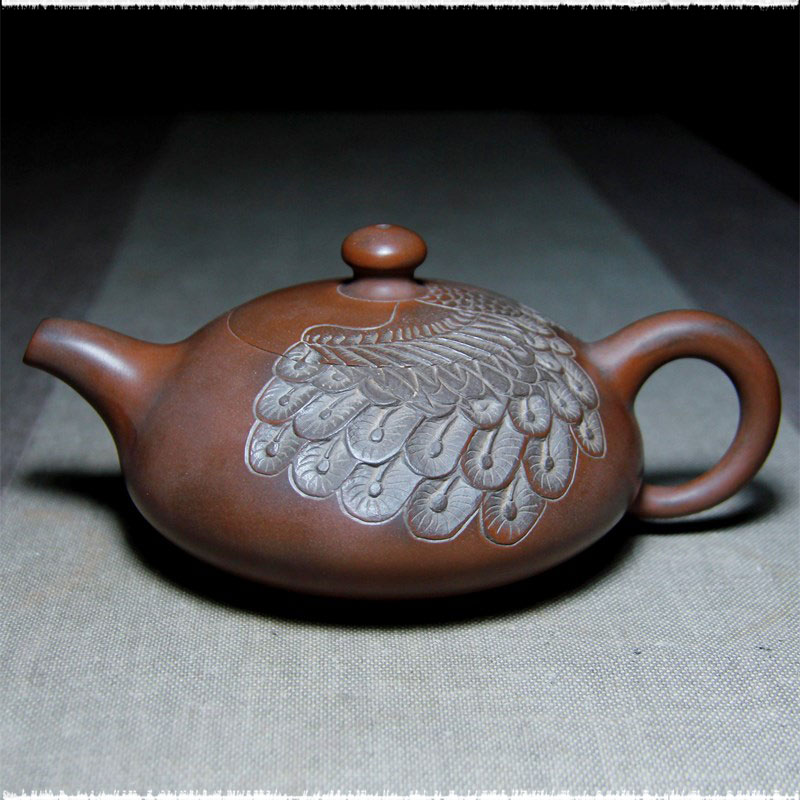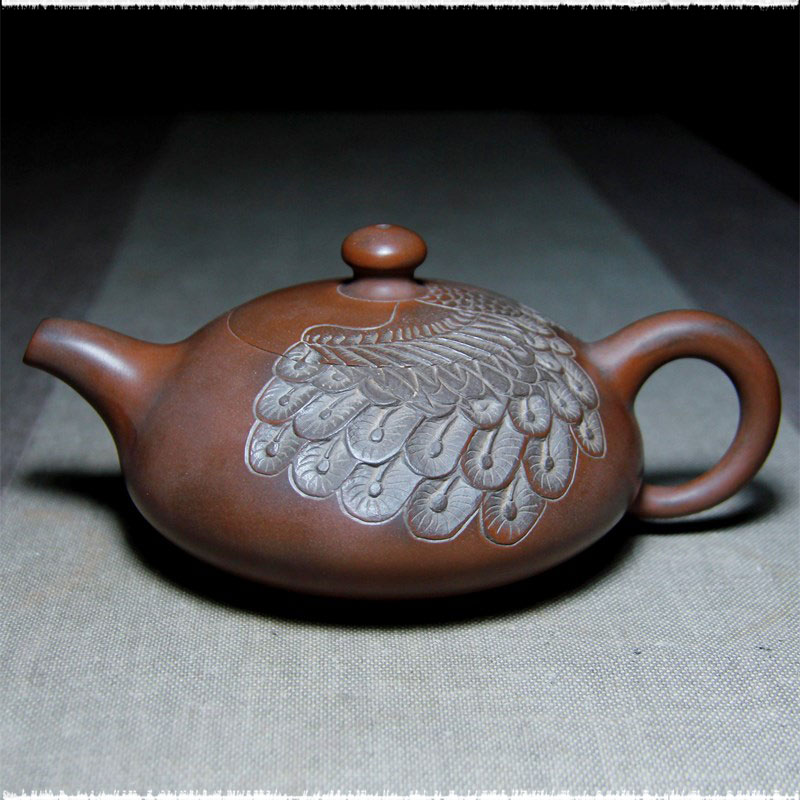 Dragon Egg Teapot
Dragon Egg teapot is named because of its shape like a dragon egg, which is a very classic shape of Nixing teapot. The most important feature of the Dragon Egg Pot is its egg-shaped body, which is smooth, round, and lovely in appearance. It has a short, straight spout that helps pour tea out quickly.