When we mention Wuyi rock teas, many tea loves can not help but think of the Da Hong Pao. Exactly, Da Hong Pao is the most representative Wuyi rock tea and loved by many tea lovers. But when purchasing Da Hong Pao, we will find that in addition to the difference of roasted degree, the tasting of Da Hong Pao is a bit different between different brands. Do you know why?
First of all, we need to know that Da Hong Pao can be divided into three types: Mother tree Da Hong Pao, Purebred Da Hong Pao, Commodity Da Hong Pao.
◆ Mother Tree Da Hong Pao ◆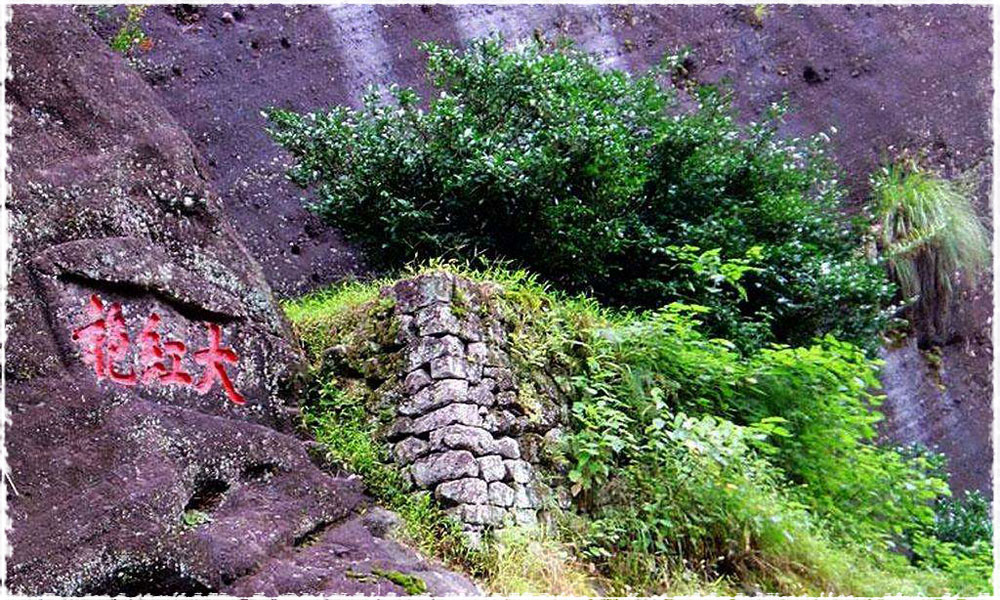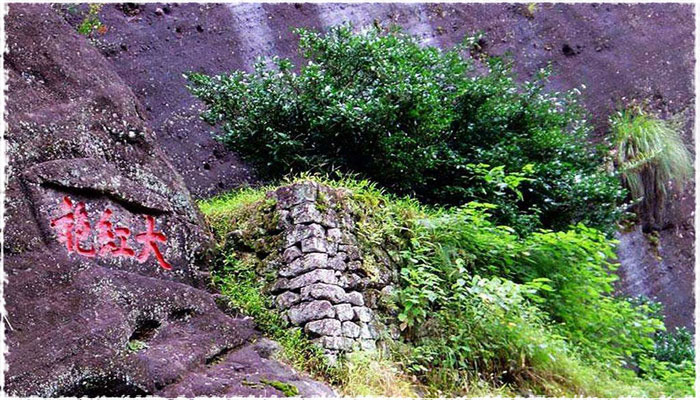 There are only six Mother tree Da Hong Pao (truly authentic Da Hong Pao) that are grown on a Jiulong Ke rocky cliff of Wuyi Mountain scenic area.
The teas from these 6 mother trees are really very rare. Famously expensive, it was auctioned 208,000 RMB for 20 grams. But from 2007, Wuyi governments decided to stop picking tea leaves from the mother tree to ensure their good growth. So now it is impossible for us to drink this Da Hong Pao picked from mother trees.
◆ Purebred Da Hong Pao ◆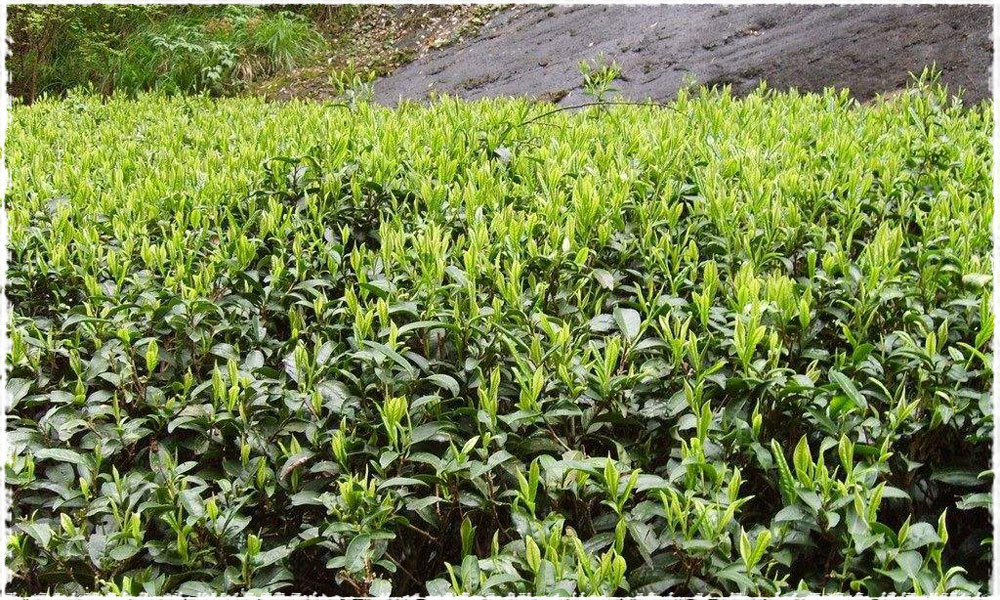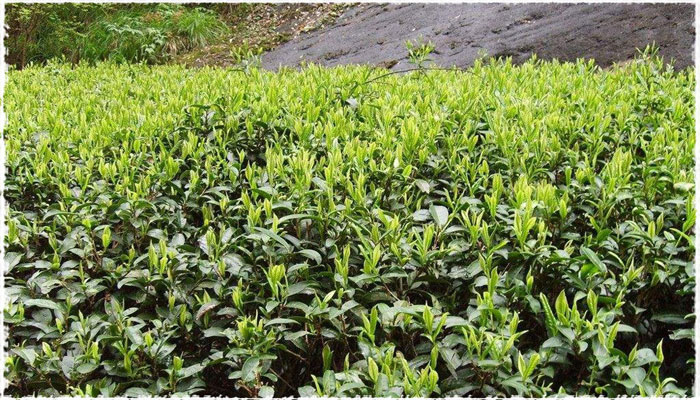 Da Hong Pao is such an excellent rock tea that tea experts certainly hope it can be handed down. Therefore, the experts from Fujian Academy of Agricultural Sciences began taking cuttings from the mother trees for asexual reproduction from 1985. After more than 30 years, they finally nurtured Improved Tea Varieties – Purebred Da Hong Pao.
According to the statistics, at present the tea garden area used to plant purebred Da Hong Pao in Wuyi Mountain is more than 40 thousand acres. Usually we called these tea varieties Qidan, Beidou and Queshe. These teas are usually expensive, so we don't recommend to new tea lovers.
◆ Commodity Da Hong Pao ◆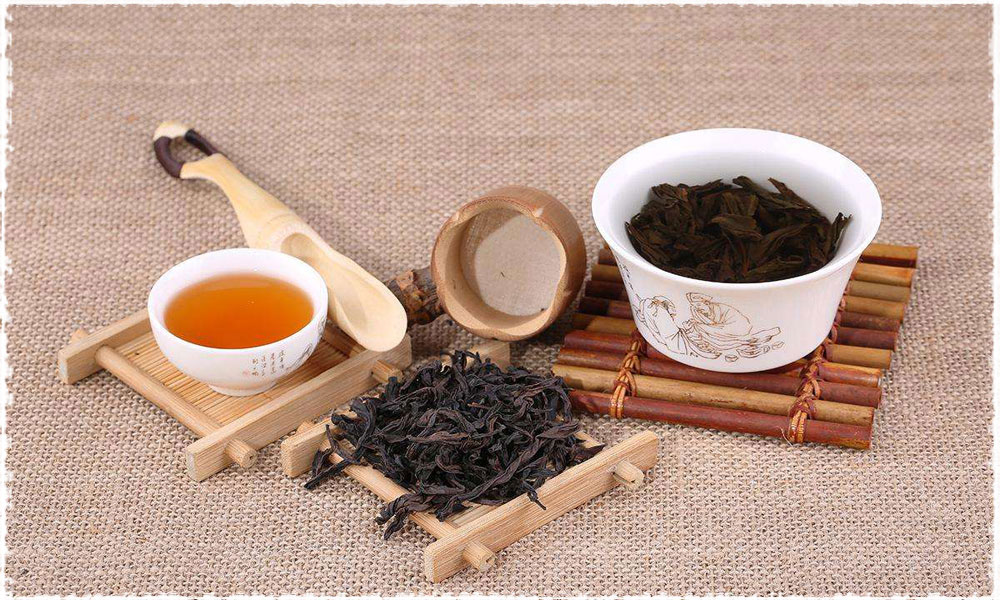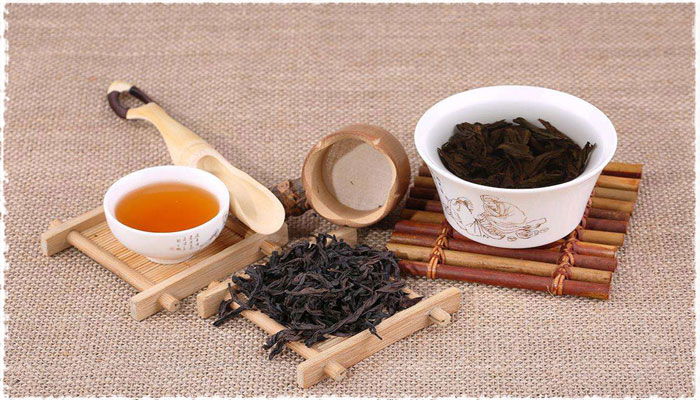 In order to share this good-quality Da Hong Pao with more ordinary people, the workers from Tea Research Institute of Wuyi Mountain tried blending a new tea with Rou Gui, Shui Xian and other good-quality Wuyi rock tea and purebred Da Hong Pao. This new tea's aroma, liquor color and mouthfeel are all nice, and with strong YEN flavor ("Rock rhyme"), so this new blending Da Hong Pao got thousands of consumers' recognition once it was in market. Later, this blending Da Hong Pao was called first "Commodity Da Hong Pao".
Some people may think that only normal-quality teas can be used to blending new teas, which is a misunderstanding. The purpose of blending teas is to gather together different kinds of teas' advantages and make the tea quality much better. It is easier to understand with "Cannikin Law".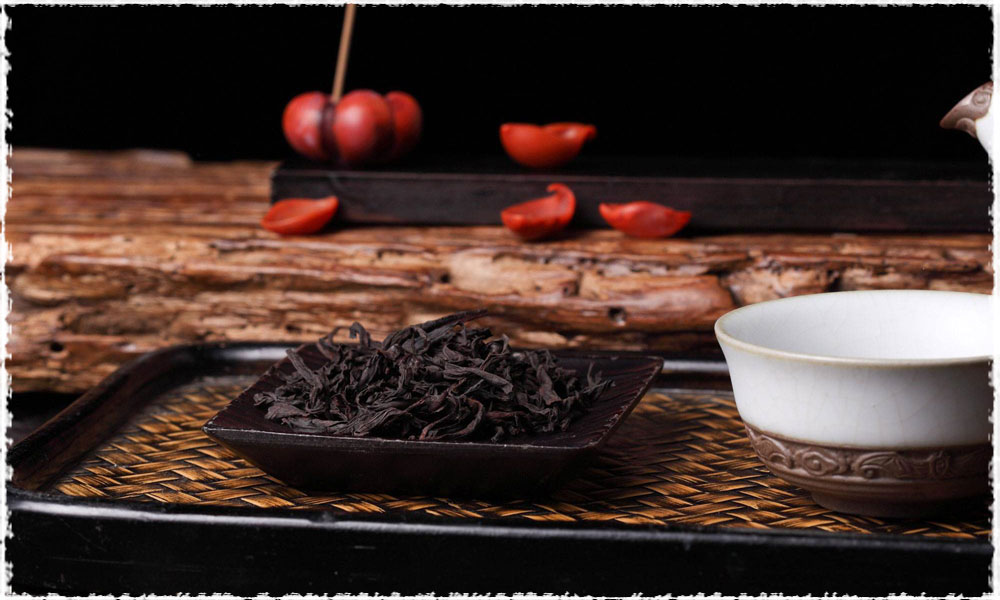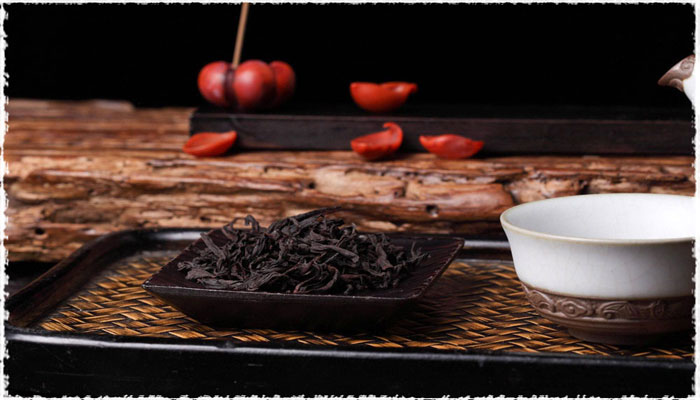 Good blending Da Hong Pao not only should have rich aroma and mellow taste, but also can not be too much like certain kind of tea variety. If the blending Da Hong Pao is tasted like Rougui, Shuixian or other Wuyi Rock teas and then it can not be a qualified blending Da Hong Pao.
Most poor-quality Wuyi rock teas are also called Da Hong Pao, which is the controversial issue about Da Hong Pao. So when purchasing Da Hong Pao, we must know the origin and try to choose the Da Hong Pao produced around the Wuyi Mountain scenic area.
*Angel has something to say*
Teavivre hereby explain something about our Da Hong Pao by this article.
The Da Hong Pao we sold before August did not reach Angel's ideal standard after re-roasting, so after several times' tasting, we decided to change this Da Hong Pao into another same moderately roasted Da Hong Pao. With more obvious aroma of flower and fruit and YEN flavor, this new tea has mellow and thick taste with sweet aftertaste, after swallowed the fragrance still lingers in our mouth. If you purchased the Da Hong Pao after Aug. 5 2016, then you will receive this new batch Da Hong Pao. So it is normal that the taste is different from the previous. Please savor this full of YEN and flower flavor Da Hong Pao that our TeaVivre recommend to you.