Due to the different geographical environment in Yunnan province, the tea produced by different area is also characterized by different taste. Since the period of Ancient Tea Horse Road, Pu-erh teas in Yunnan were often named after its particular Mountain on which they're grown to define its special taste. Pu-erh tea is not only very beneficial to our body, but also has the value of collection. Let's go through this article and learn the top 10 famous Pu-erh stockades out there.
Lao Ban Zhang (老班章) – Xi Shuang Ban Na
Lao Ban Zhang is a part of Bu Lang region located in Menghai County, Xishuangbanna, Yunnan Province. Today, this tea is regarded as the best taste and flavor with the most expensive price among others. In terms of its standing within the universe of Pu-erh teas, Lao Banzhang can be likened to the oolong of Fujian Province, Da Hong Pao, and its reputation has already spread all over the world.
Features: Lao Ban Zhang has strong and heavy "Cha Qi" and its flavor is uniquely mellow and thick that offers intensive Ba Qi taste (Ba Qi: it is a term to describe the strength of the tea over other teas). In Pu-erh tea market, Lao Bang Zhang enjoys a very high reputation and is famously referred as "the King", "the tea King" and "King Ban Zhang". In addition, the real and authentic Lao Bang Zhang has the strongest Cha Qi among other Pu-erh teas, which is featured with strong bitterness and astringency taste, bright tea liquor color, soft brewed leaves with a hint of honey fragrance. However, the astringency taste will quickly dissipate and turn into sweet aftertaste that stays for a long time in your mouth. Similarly, the enticing aroma coming from the scent of the brew is quite obvious, its strong fragrance will fill your mouth and throat with long-lasting fragrance.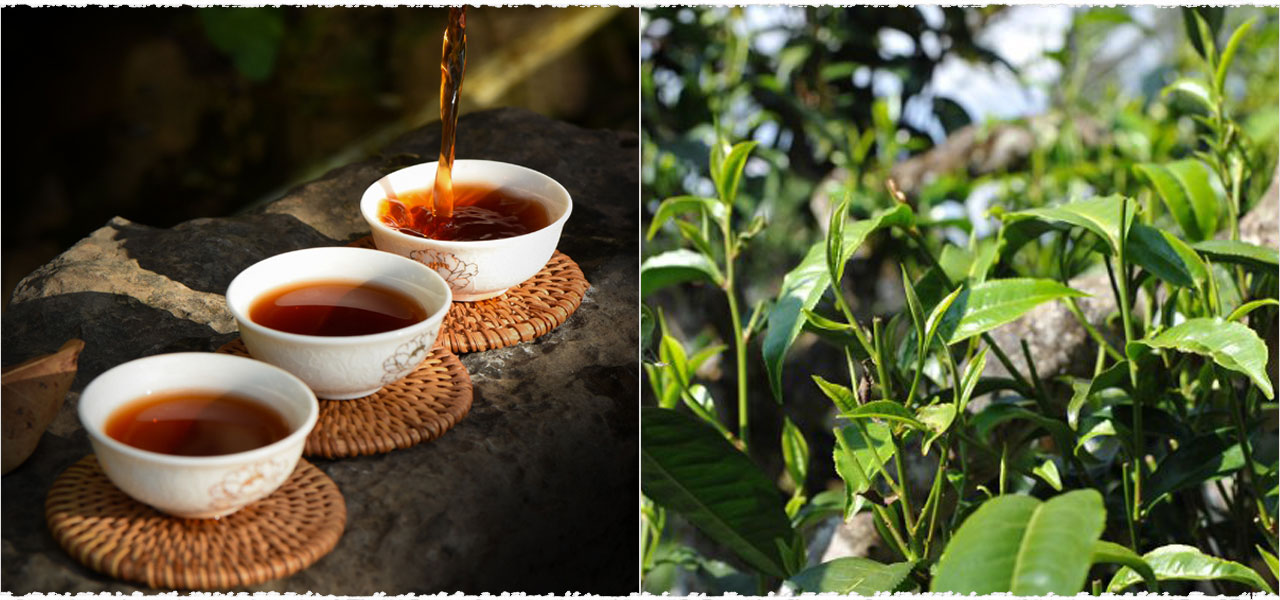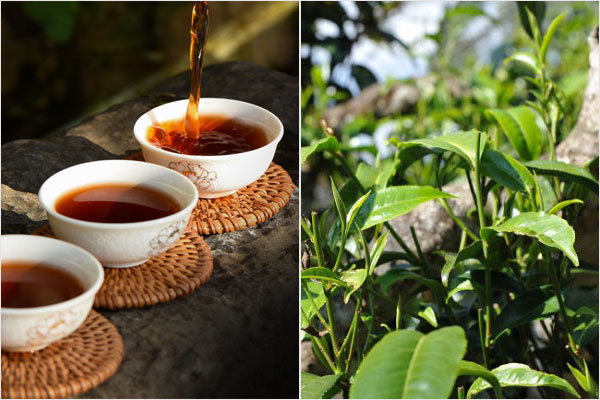 Naka (那卡) – Xi Shuang Ban Na
Naka is famous for producing superior quality ancient tree teas, which is a Lahu ethnic minority that belongs to Da Man Lv village committee located in Mengsong Township, Menghai County. Its tea trees spread out to cover over 600 mu and the age of tea trees in this area is between 300 – 500 years old. Besides, Naka is also famous for its Bamboo tea, its fame has spread far and near since the dynasty of Qing, which was sent as tribute to the imperial court every year.
Features: Strong wild flavor with long-lasting fragrance in the empty cup, it tastes quite bitter and astringent but quickly changes into sweet aftertaste, combining full-bodied taste and pure fragrance.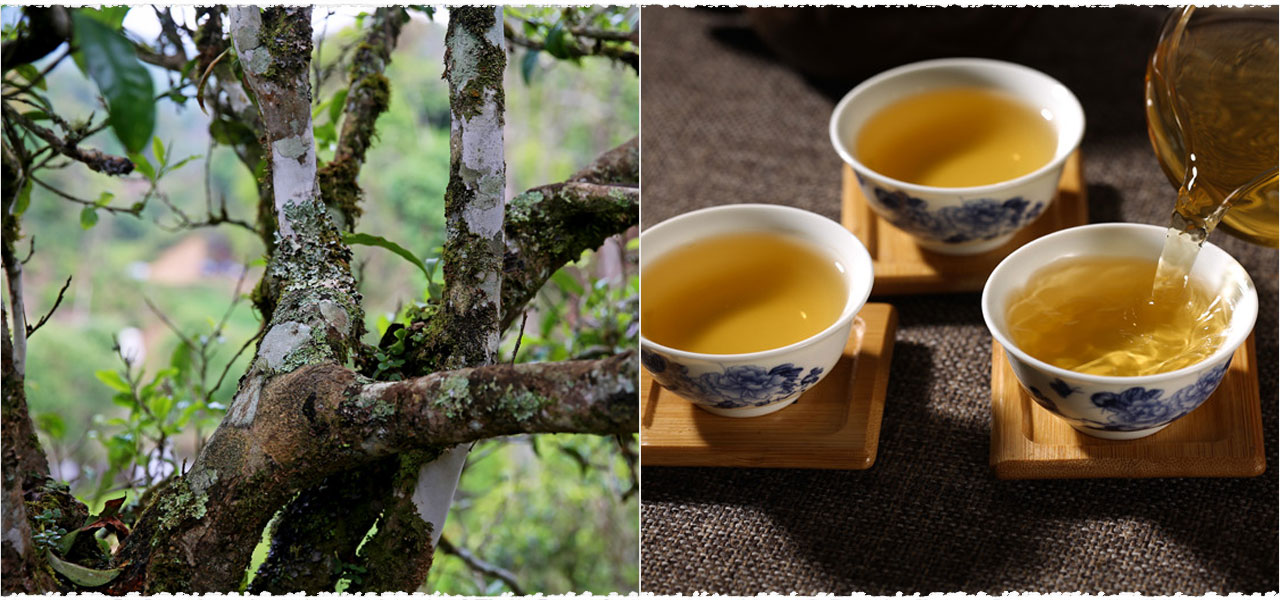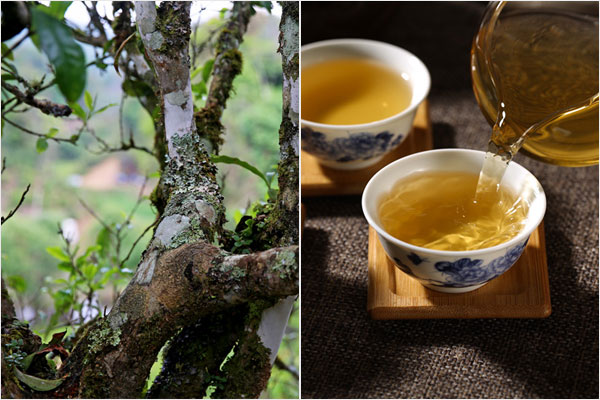 Bingdao (冰岛) – Lincang
The ancient tea garden from Bingdao is to be considered as one of the birthplaces of Yunnan large-leaf species, known as "the authentic Yunnan large-leaf species". In general, the Bingdao tea plants are mainly distributed in Mengku Township at the lower portion of Da Xue Shan encompassing Bingdao village, Gong Nong village and Da Zhong Shan etc.
Features: There is almost no bitterness to the taste entered the mouth, but offering a strong rich fragrance. The sweetness of Bingdao tea will be filled in your palate reaching to the whole nasal cavity, leaving a touch of coolness in your throat. Overall, the strength of Bingdao can be felt in the back center of the tongue, which makes your mouth produce a lot of saliva.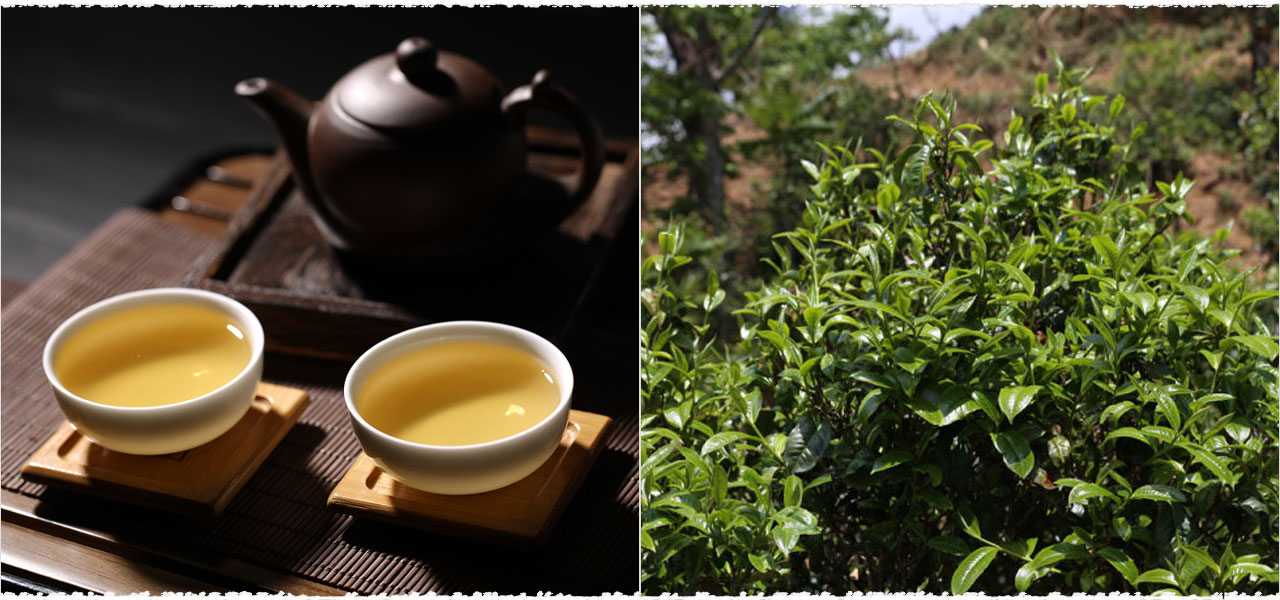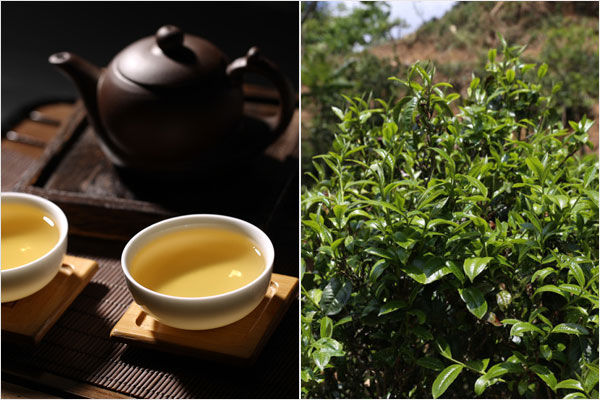 Gua Feng Zhai (刮风寨) – Xi Shuang Ban Na
Basically, the ancient tea tree from Gua Feng Zhai is a good representative for high quality Pu-erh teas. It is situated on the border with the Laos, surrounded by primary forests, where its environment protects very well that is to be considered as natural, pollution-free and ecological. Because these ancient tea trees are grown in the primary forests, so it has a very low tea yield but the quality is the best.
Features: with sweet and mellow taste, the pu-erh tea from Gua Feng Zhai gives a natural rich honey aroma, accompanied by soft, smooth taste with strong but restrained Cha Qi. Though it offers a subtly bitter taste, it will leave a long-lasting aftertaste lingering in your throat.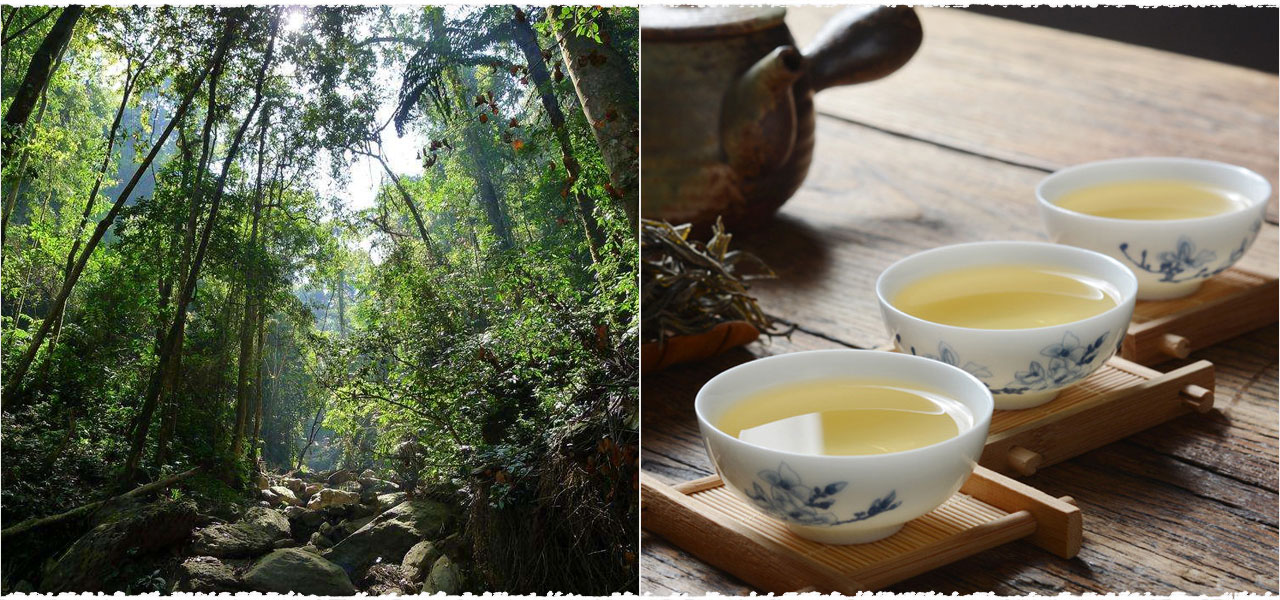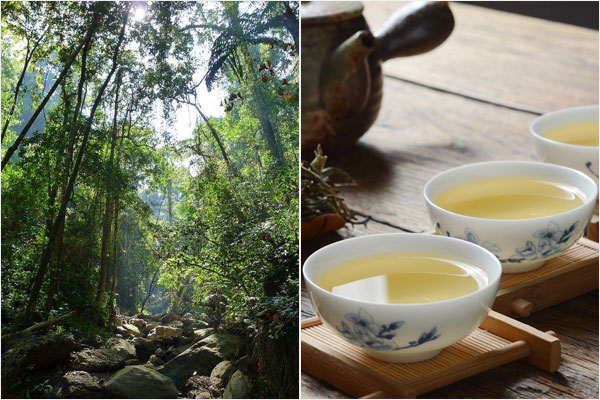 Wan Gong (弯弓) – Xi Shuang Ban Na
Wan Gong has been gradually known to people over the past few years. As a secret for many years, this place has escaped the most maniacal harvesting, making it's able to retain its ancient charm. Besides, Wan Gong was also the center of the ancient Man Sa tea region.
Features: bright golden liquor, with soft and full-bodied taste, it gives a very unique charm of aroma from the primary forests. This tea has a satisfying sweetness & huigan that will stay in your mouth for a long time.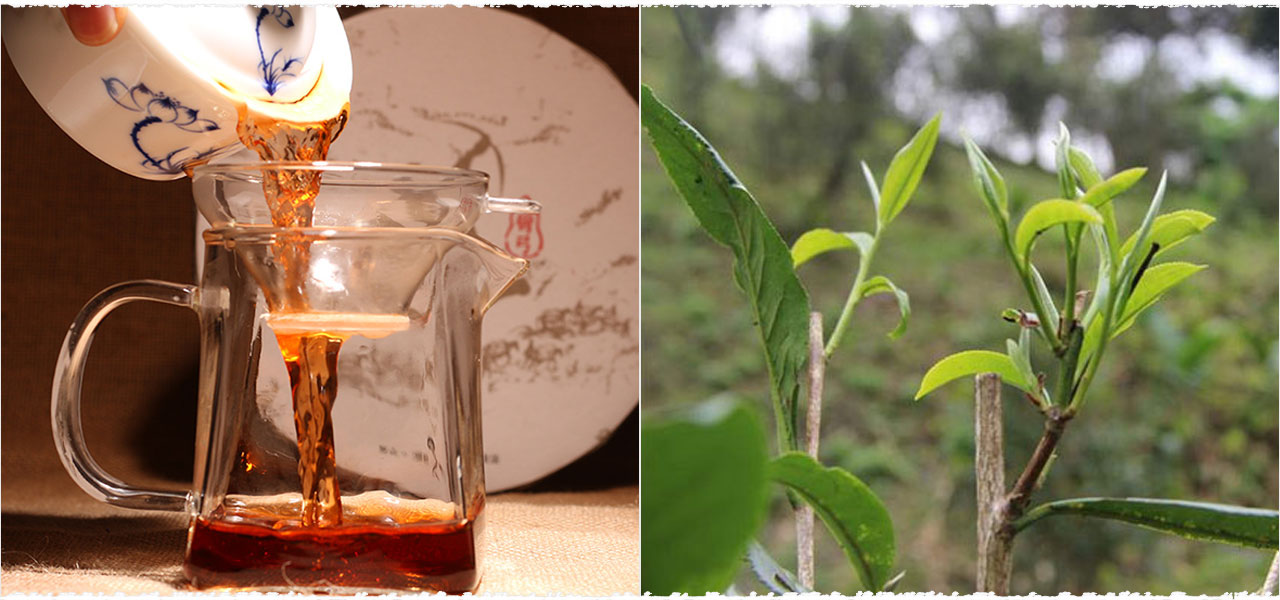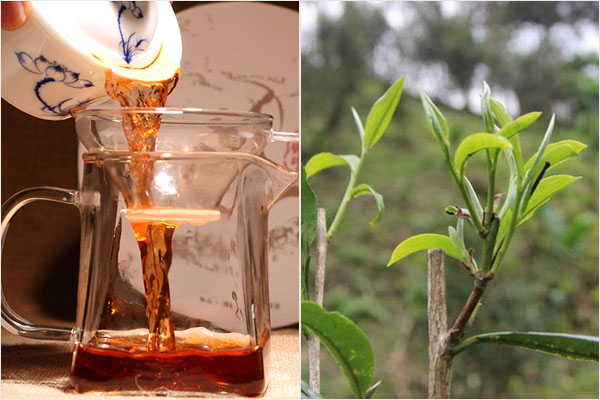 Xi Gui (昔归) – Lin Cang
Xi Gui is located in Bang Dong Township, Lin Cang, where the ancient tea gardens are distributed in the mid-levels mountains, scattered within the forest. Xi Gui tea is classified as Bang Dong large-leaf variety. Since the local custom is only to pick spring and autumn tea once a year, so these tea trees are preserved quite well, hence it has a better quality than other villages.
Features: xi gui is a complex tea with rich textures that can be endured multiple infusions. It has a mellow taste with strong fragrance. Even though, it still tastes very soft and smooth that results a strong sweet aftertaste and produces saliva with long-lasting lingering in your mouth.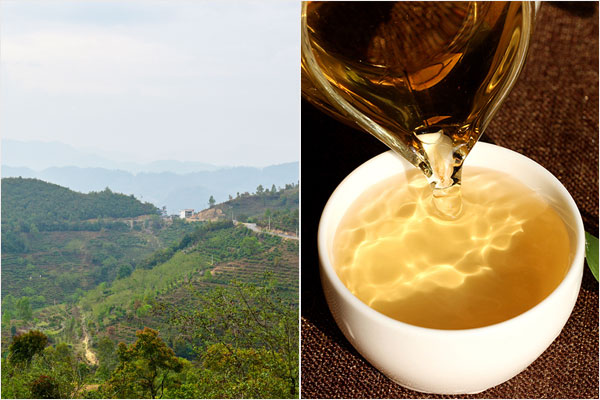 Ma Hei (麻黑) – Xi Shuang Ban Na
Ma Hei belongs to one of the most famous tea mountains in the area of Yiwu, among these mountains, Ma Hei is also famed for having the most elegant "Charm" in Yiwu Pu-erh teas. The reason for the reputation of Pu-erh in the market is mainly due to Ma Hei tea, especially when it comes to the field of raw Pu-erh.
Features: the remarkable feature of Ma Hei Pu-erh tea is its caramel notes, for some people, it is to be known as honey flavor. Sometimes, it's difficult to distinguish the taste from the teas, but Ma Hei tea is definitely the easiest one to catch its characteristics. The overall impression of Ma Hei tea is sweet, low astringency, caramel notes with long-lasting huigan. Once you have some experience with Ma Hei tea, it would be so easier for you to distinguish it from Yiwu tea, just as easy as making bean curd mixed with chopped green onion.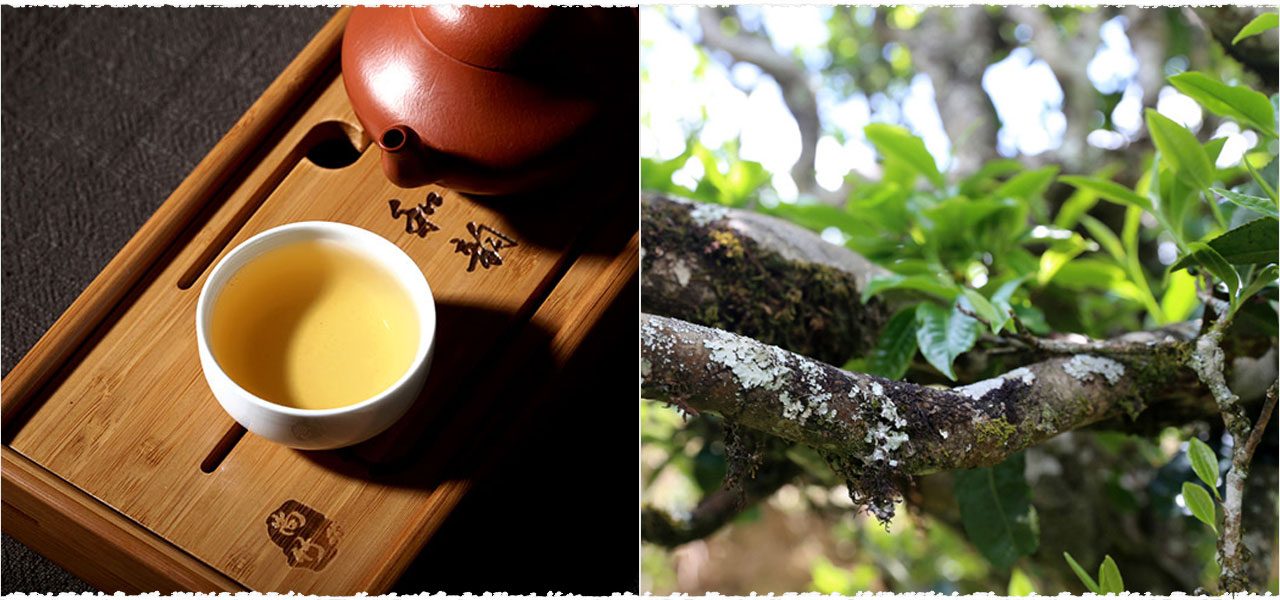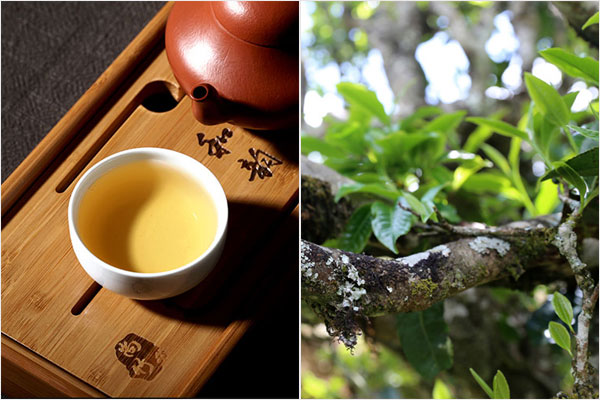 Kun Lu (困鹿) – Pu'er
Kun lu, a part of the extension of Wuliangshan Mountains, ministratively belonging to Kuanhong village, Fengyang Township, Pu-er city, which lies 31 kilometers north of Pu'er City with an average elevation between 1, 410 and 2,271 meters above the seal level. The ancient tea gardens here are estimated at 10,122mu in total, among which 1,939 mu categorized as semi cultivated type exist in the primeval forest. Tea produced in this village is characterized by delicate fragrance and delicious taste, and it was also known as tribute tea in ancient times.
Features: it holds rich and stable fragrance, with bitter and astringent taste that will be dissolved easily. When brewing, the flavor is mellow, sweet and refreshing. Moreover, it also has rich textures in taste with a long-last sweet aftertaste.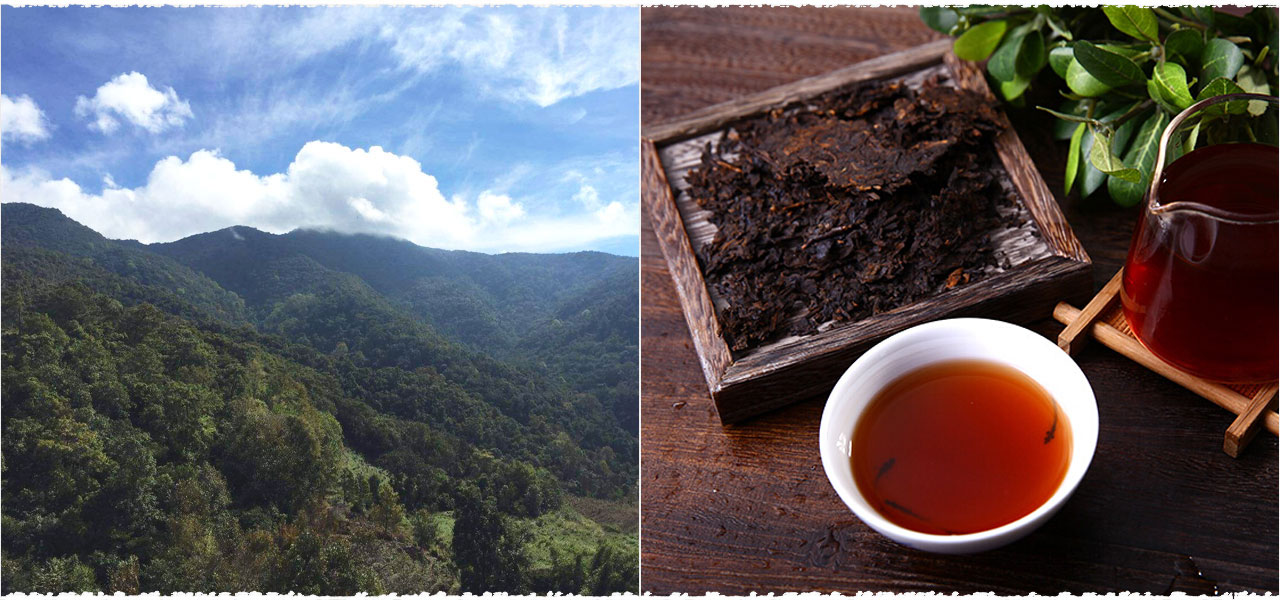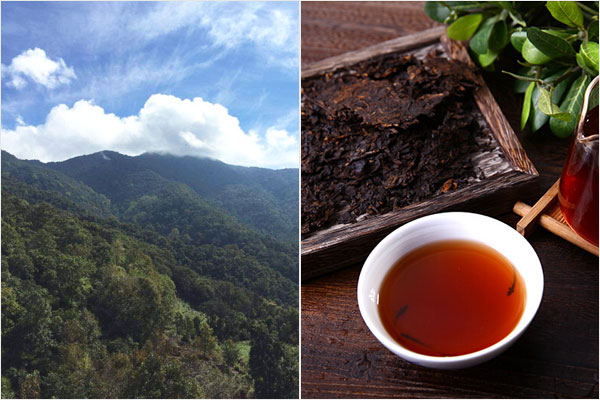 Man Song (曼松) – Xi Shuang Ban Na
Man Song is located in Xiangming Township, Mengla County, Xi Shuang Ban Na, Yunnan Province. The authentic Man Song tea in the market is available in very limited quantity, with a maximum annual production of 200kg, of which only contains about 40kg spring teas that made it very rare and precious. There are three tea gardens existing in Man Song, includes Wangzishan, Beiyinshan as well as a tea garden near Manla village.
Features: it leaves a very sweet taste in mouth and throat that combines with strong and warming Cha Qi. As long as you sip it, this energy will flow through our bodies and make people feel hot.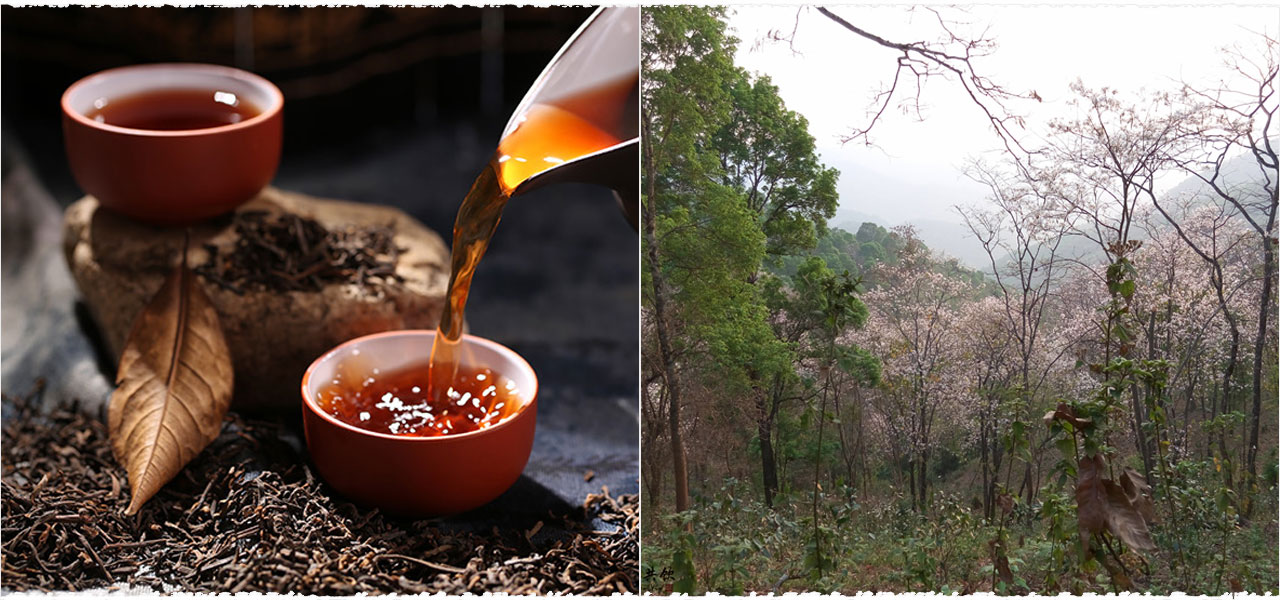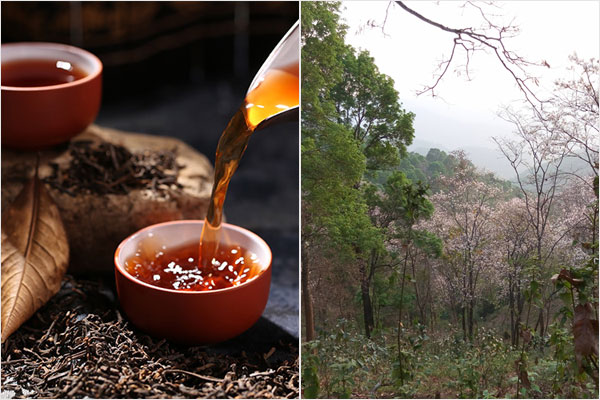 Lao Man E (老曼峨) – Xi Shuang Ban Na
Lao Man E is considered to be the largest and oldest village in Bulang Mountain range. The ancient tea trees here grow covered by primeval forests. Tea plants in this area are produced without using the synthetics pesticides or fertilizers, and the villagers still adhere to the most primitive methods and management of its tea production. Lao Man E is famous for its bitter teas, but the bitter taste you're experiencing will disappear quickly, giving an intoxicating fragrance and sweet aftertaste.
Features: it has thick and fat tea leaves that are covered with lots of white downy hairs, resulting in a clear and bright tea liquid. It brews in a strong taste that can be endured many tasty infusions with long-lasting lingering fragrance. Through on the first sip, there was a heavy note of bitterness, it quickly turns into sweet aftertaste, which is very unique and refreshing.