The delicious food in each place is like the most distinctive label in the area. When comes to Yibin, the most famous Ran Mian (burning noodles) has to be mentioned. So early in the morning, our group of people went to a breakfast restaurant in downtown to experience the charm of local breakfast.
As one of Yibin's most distinctive traditional snacks, Ran Mian is named because the noodle will burn once touched fire.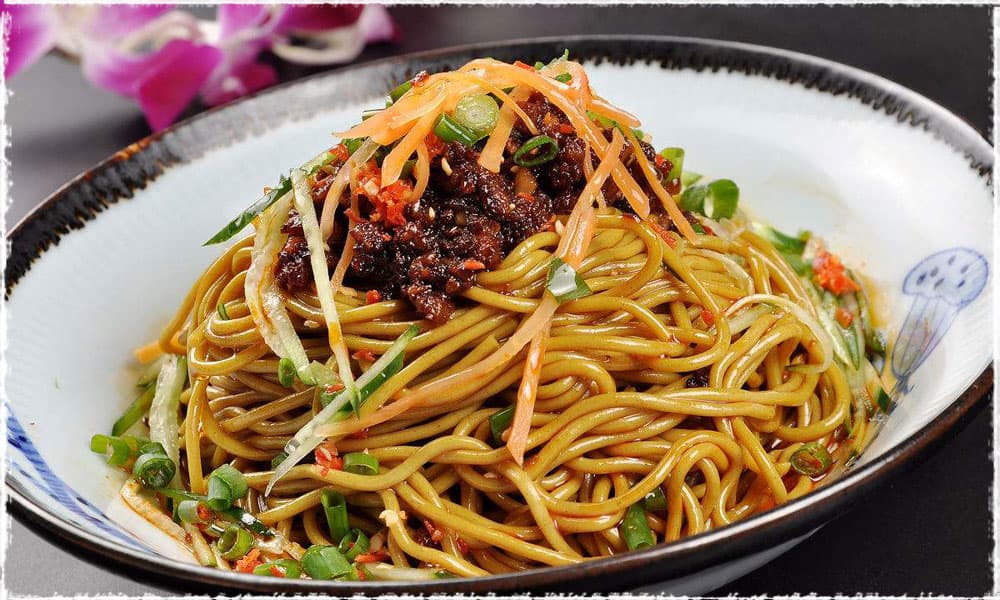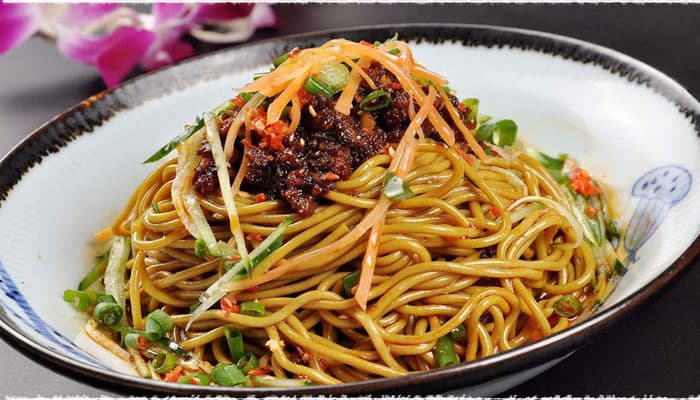 Yibin Ran Mian
The shopkeeper told us eating noodles is the most common way of breakfast for local people, and Ran Mian also has already become beautiful scenery on the breakfast table in Yibin.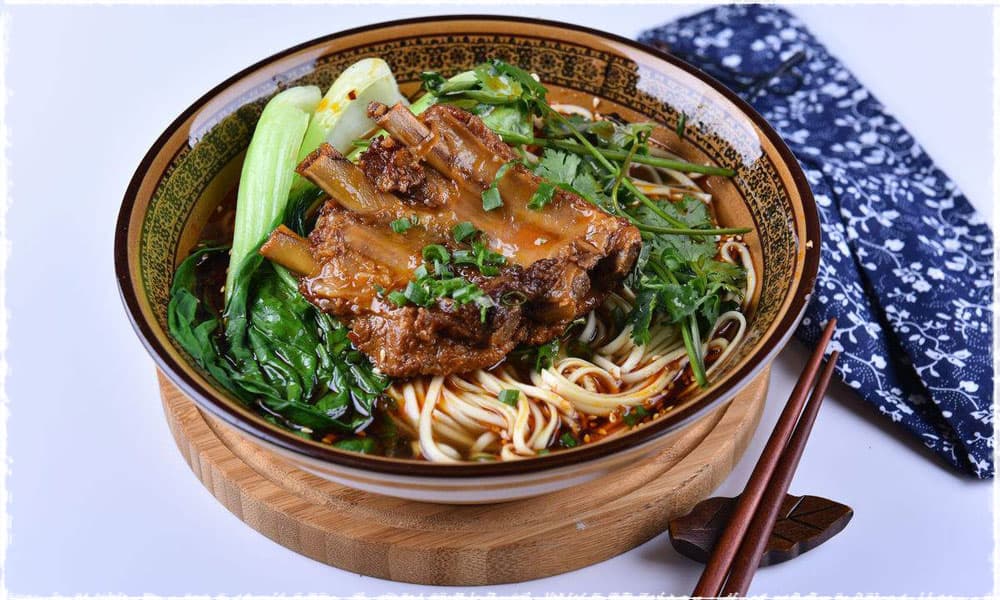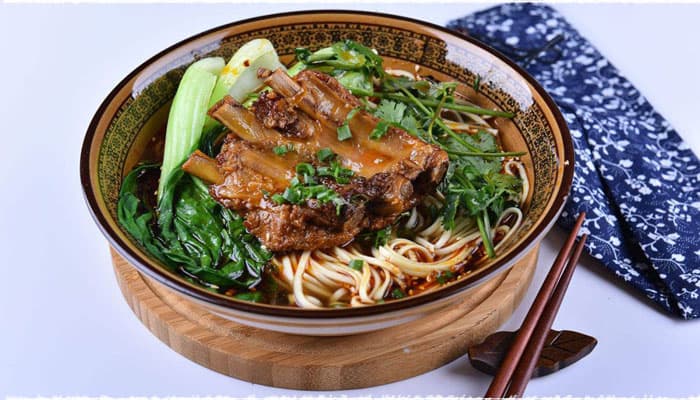 Ribs Noodle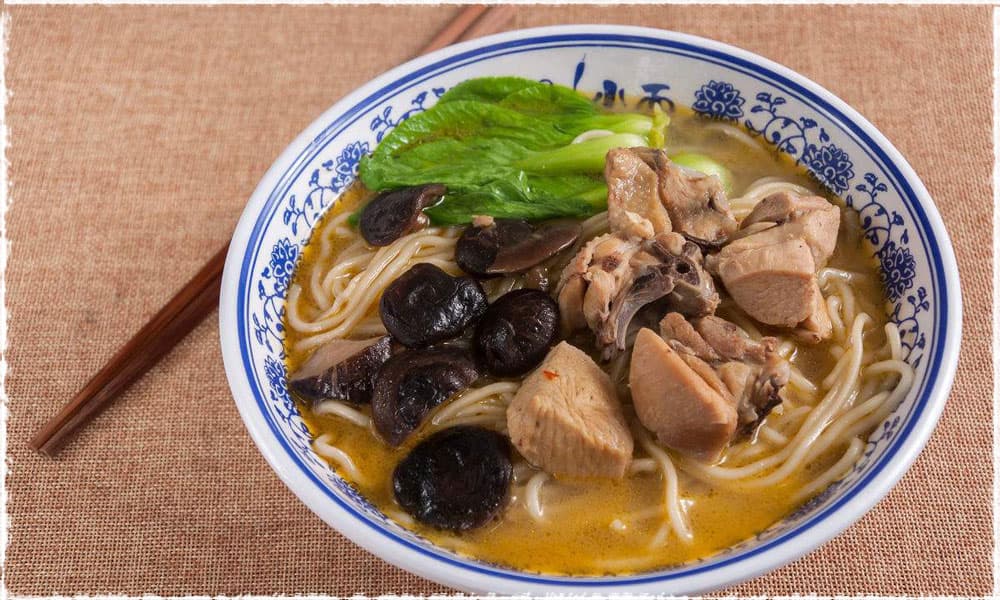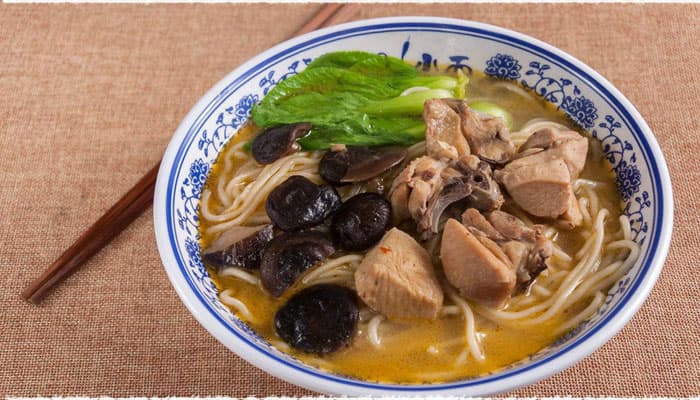 Stewed Chicken Noodle
After breakfast, we traveled to the Lingang Exhibition Center, where The 2nd Annual International (Yibin) Tea Conference is opened on March 18, 2018.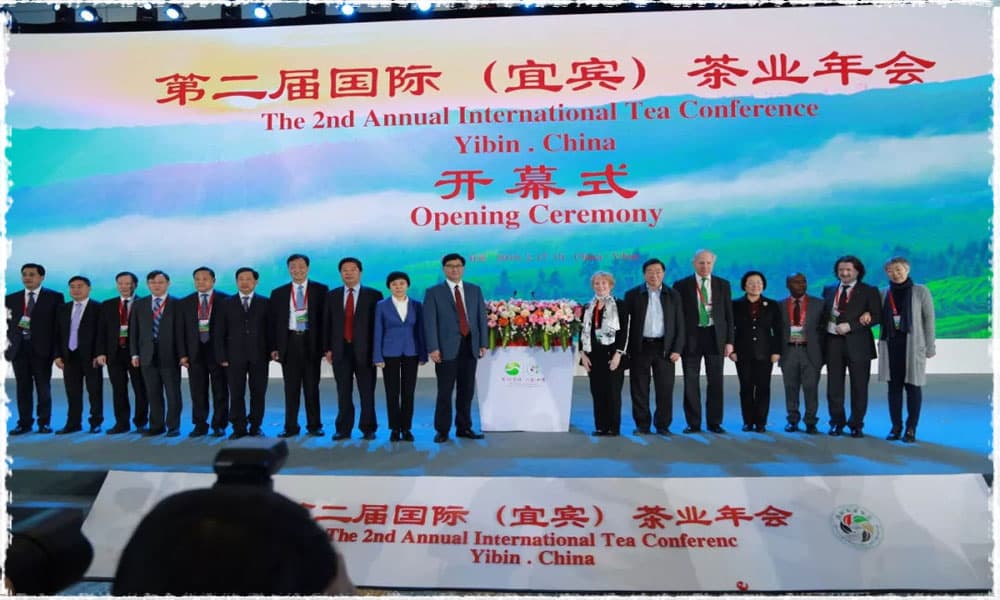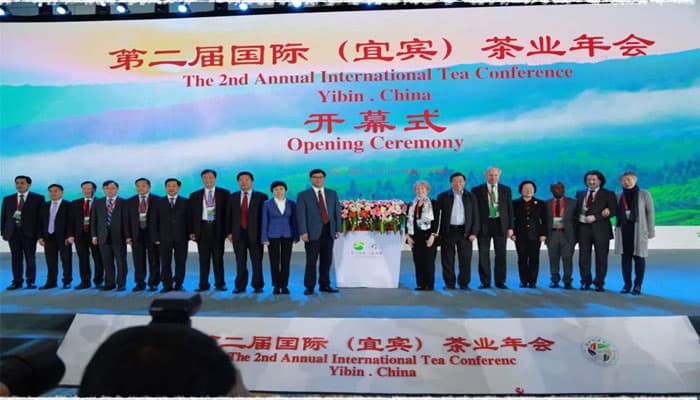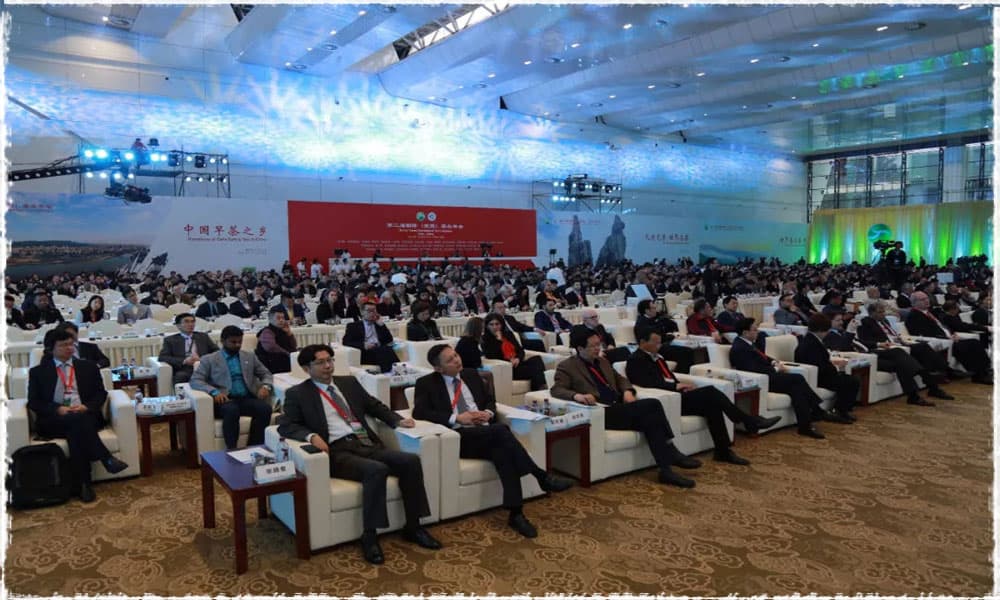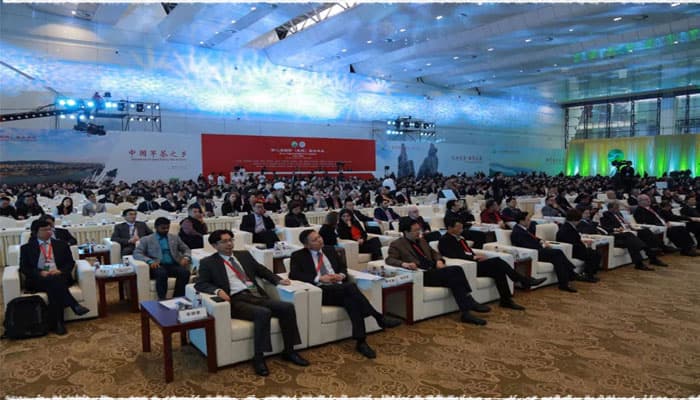 Opening Ceremony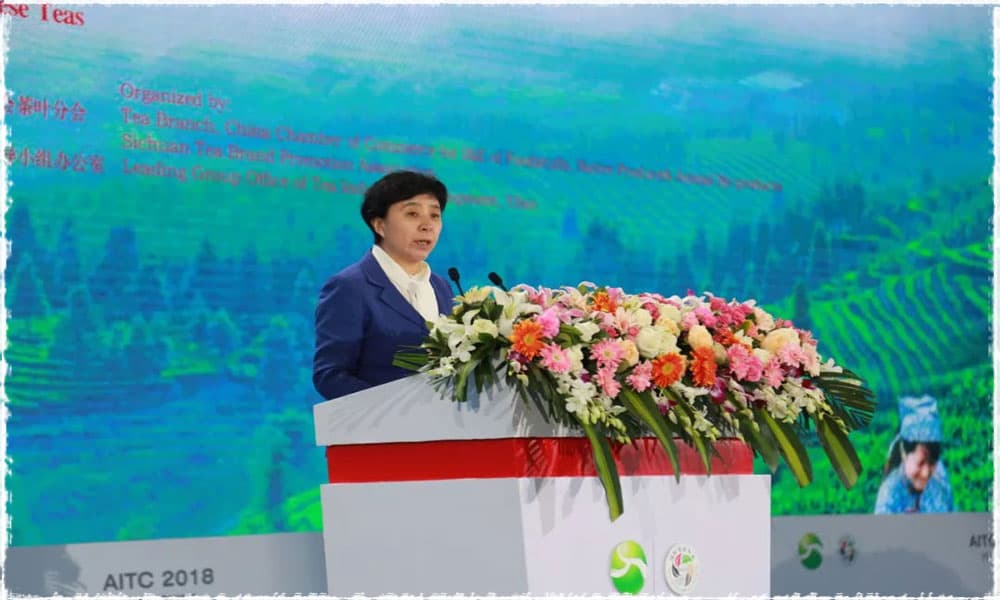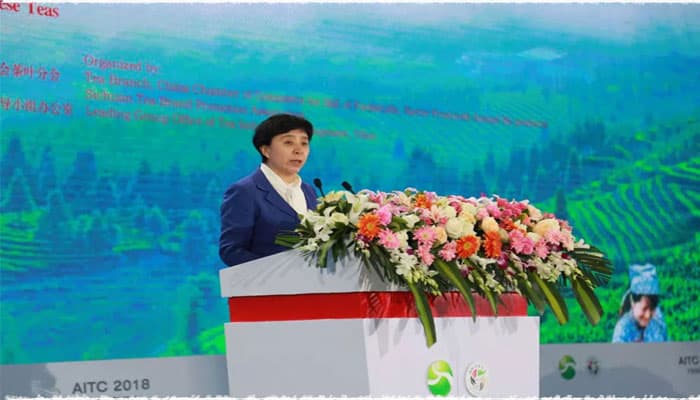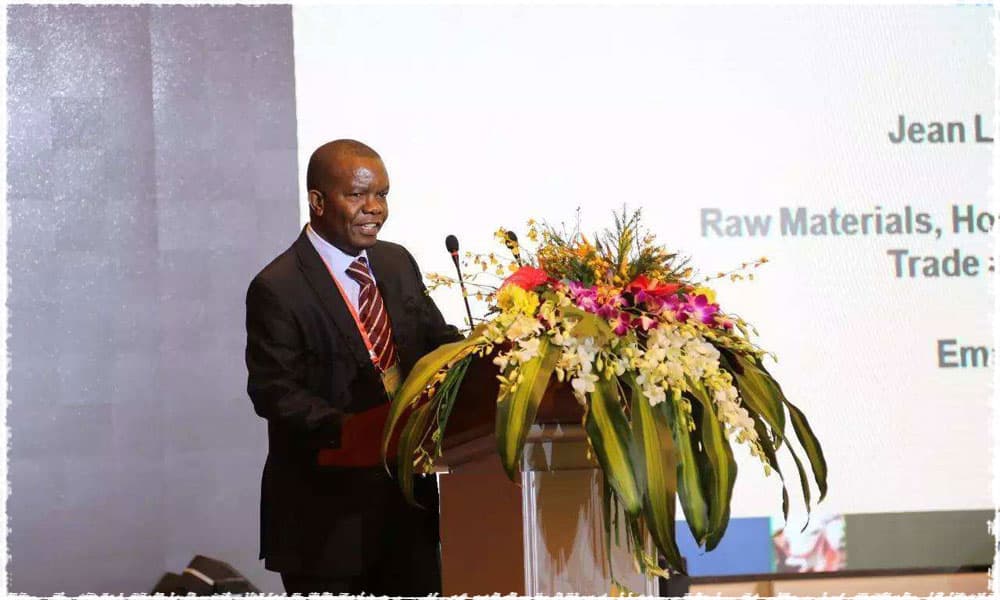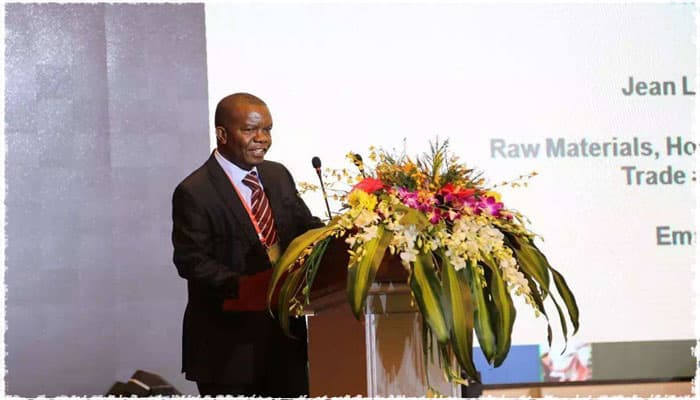 Domestic and Foreign Guests' Speech
After the opening ceremony, the 2nd international (Yibin) tea industry special product exhibition began, containing different types of tea, tea sets and tea clothes, etc.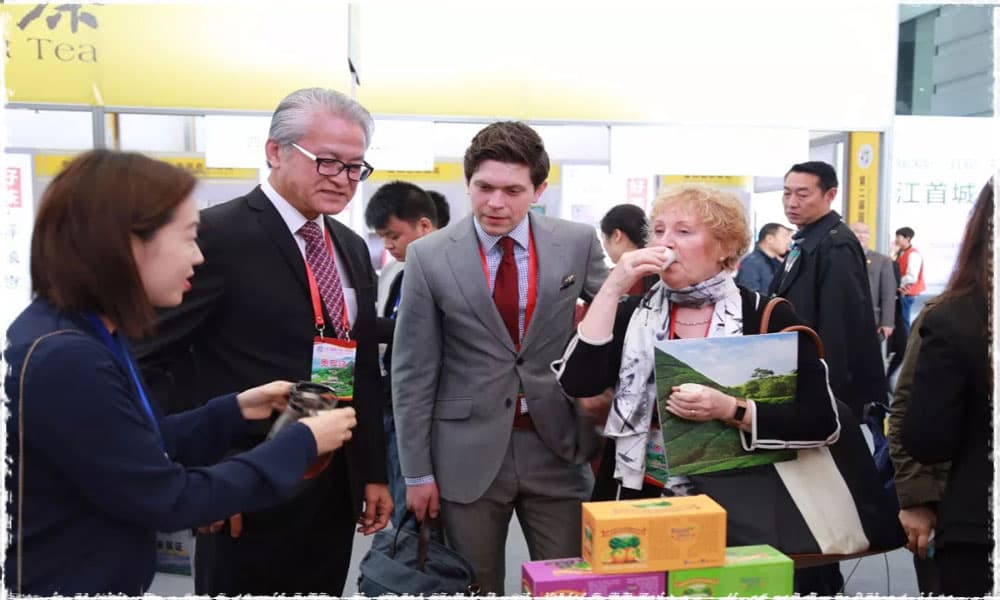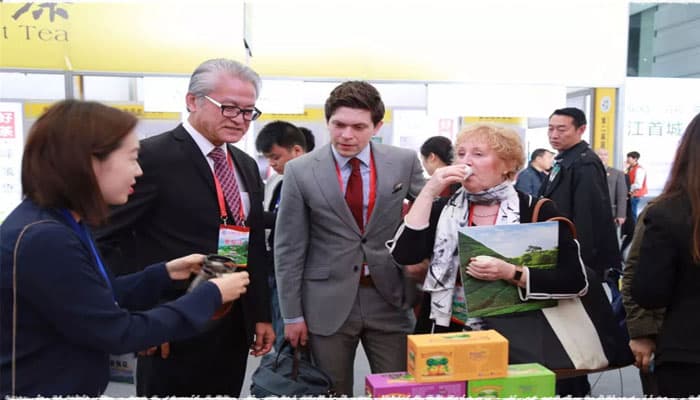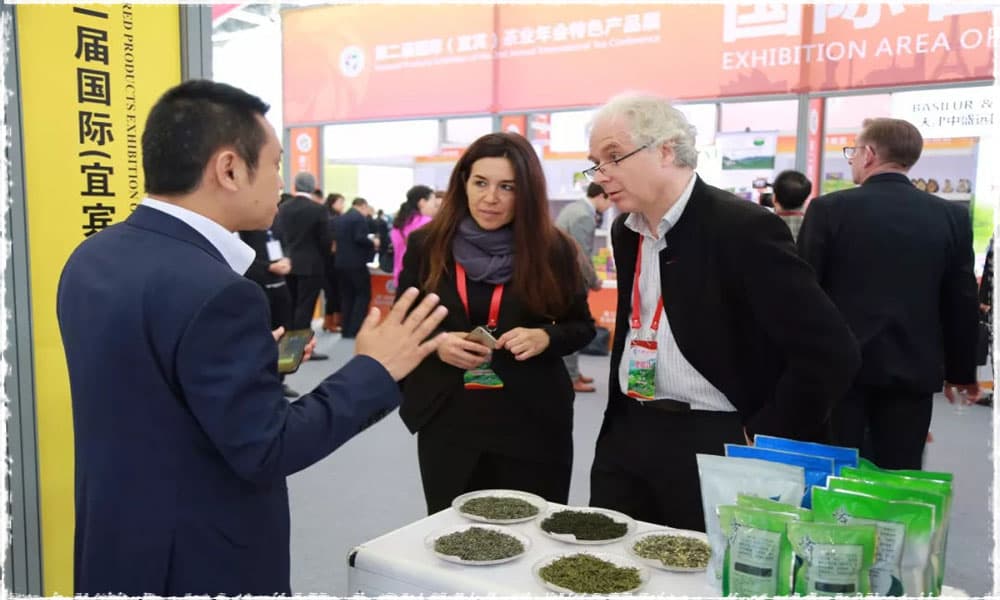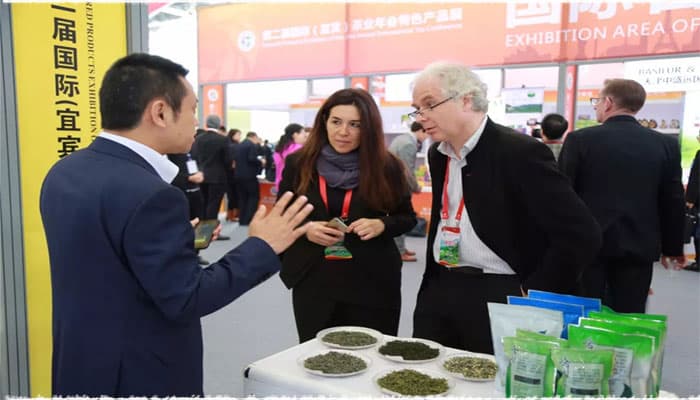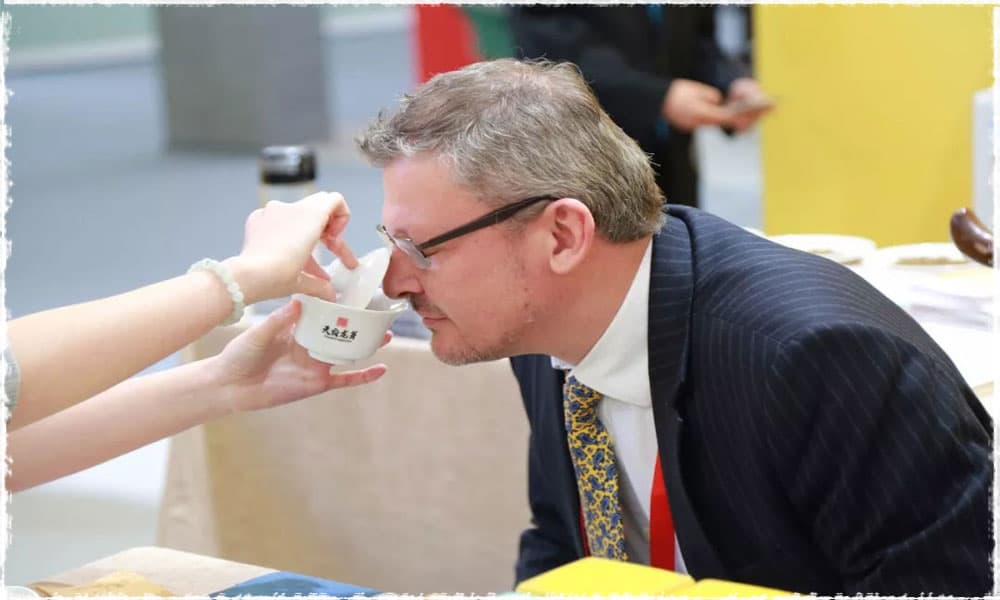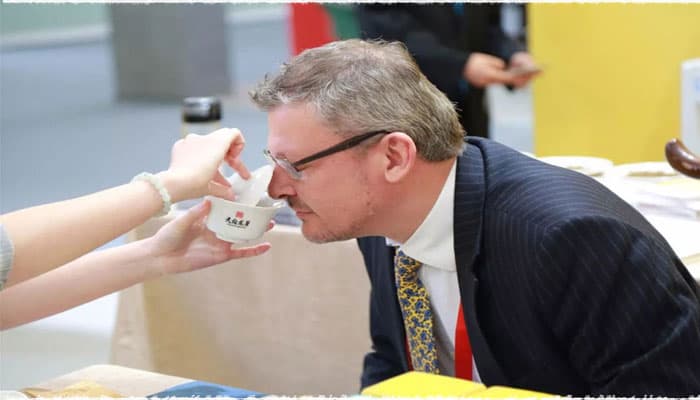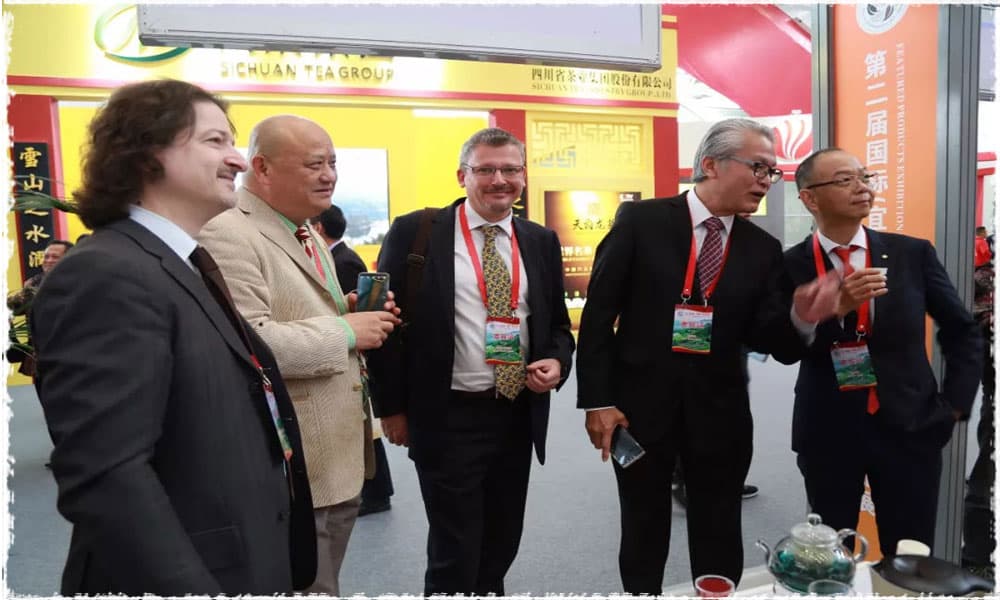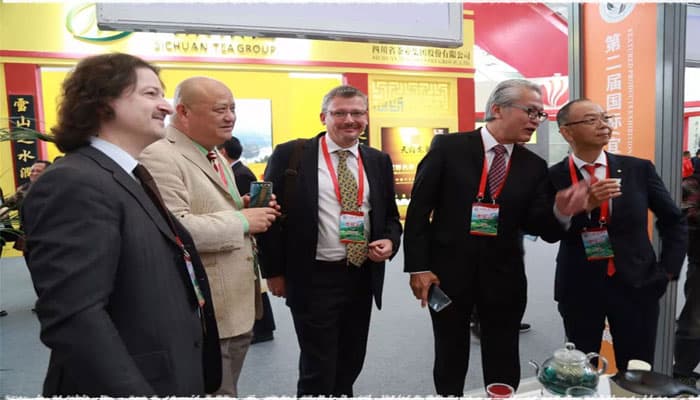 Two guests from Belgium and Italy arrived in front of the tea tasting table, seriously watching a tea art specialist brewing tea. After tasting several flavors of Yibin tea, they claimed:" We often stopover in Shanghai, China and are very curious about Chinese tea culture. Yibin's tea is very distinctive, either rich or elegant, worth savoring every drop."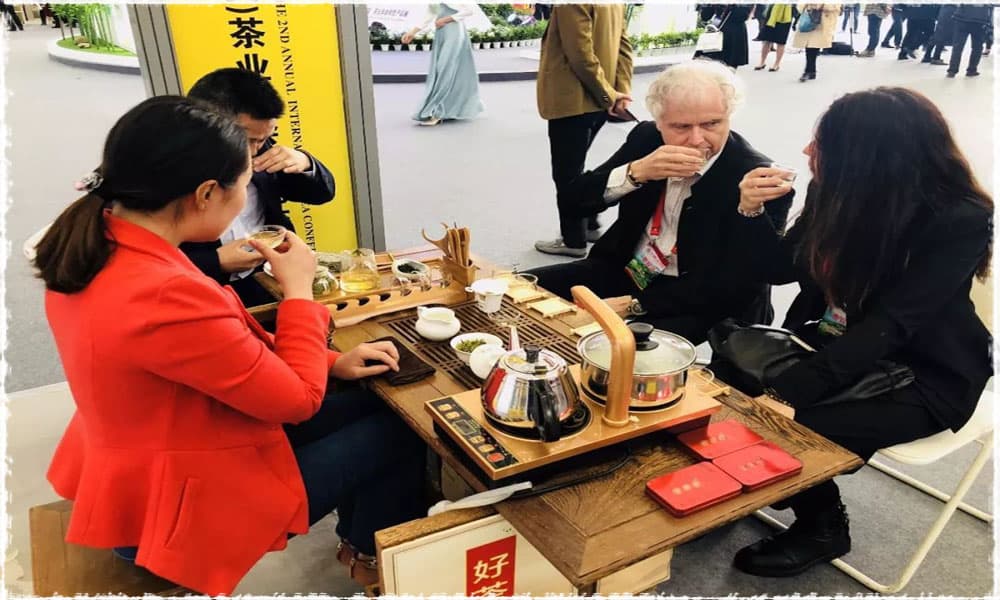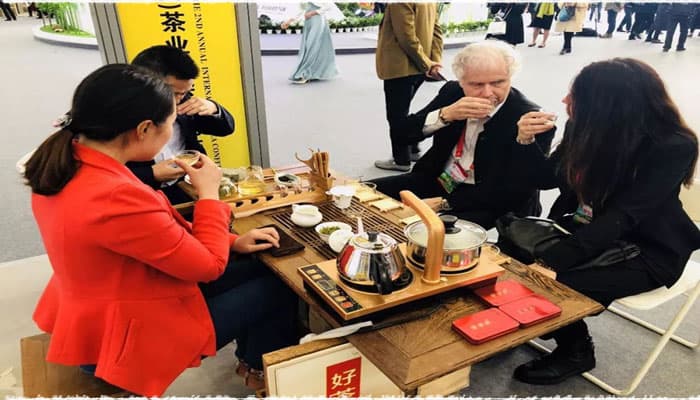 After tasting green tea, Members of the Moroccan delegation expressed green tea in Yibin carries a "very special soft feeling", extremely unique. They love it and are ready to bring home, sharing with their friends and family.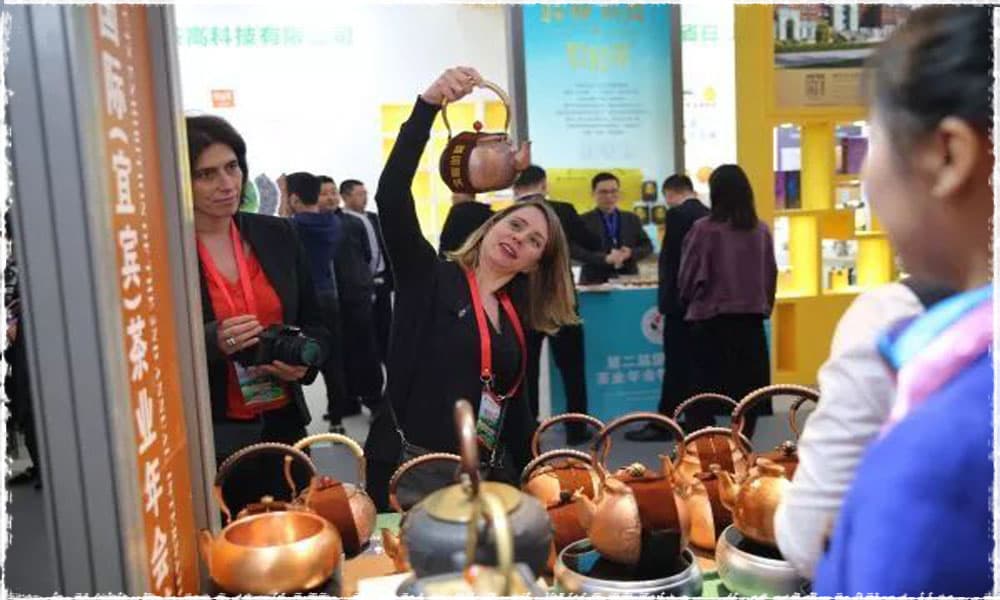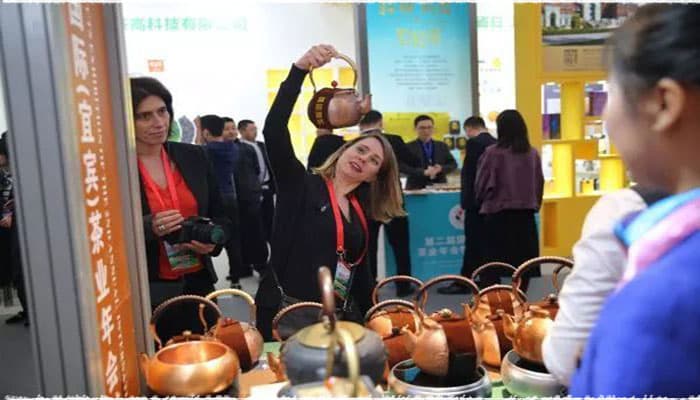 Finishing the exhibition center's itinerary, we started our big highlight of this Yibin trip– visiting Mt. Tiangong Organic Tea Garden.
From Yibin City, we drove about fifty kilometers to Juexi town. However, there's still one and a half hours drive.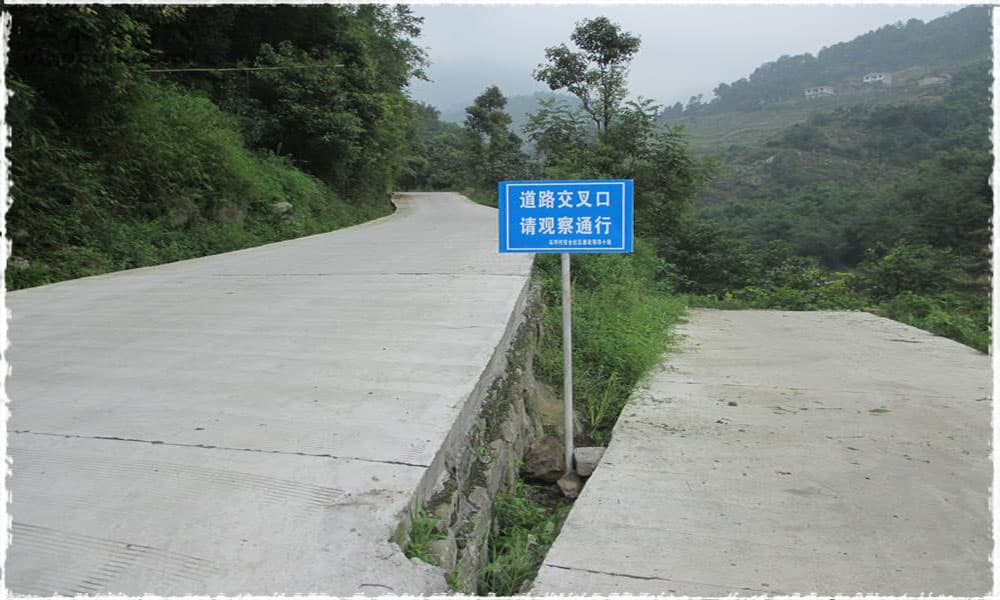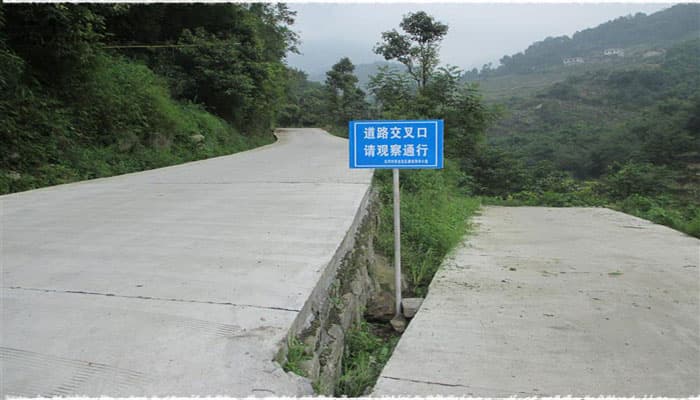 From afar, winding roads encircle mountains, stretching for thousands of miles, which give this area spectacular natural rolling scenery.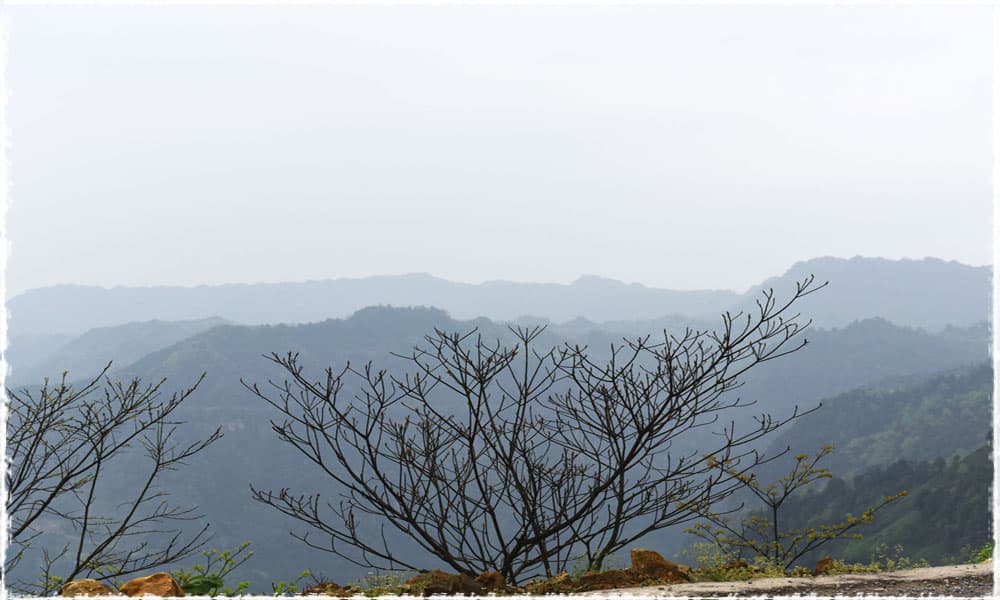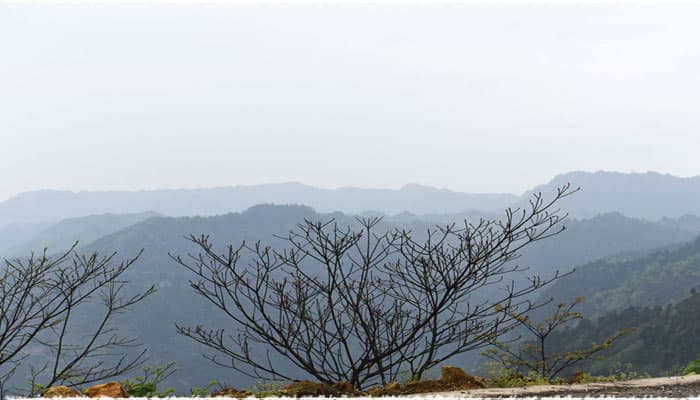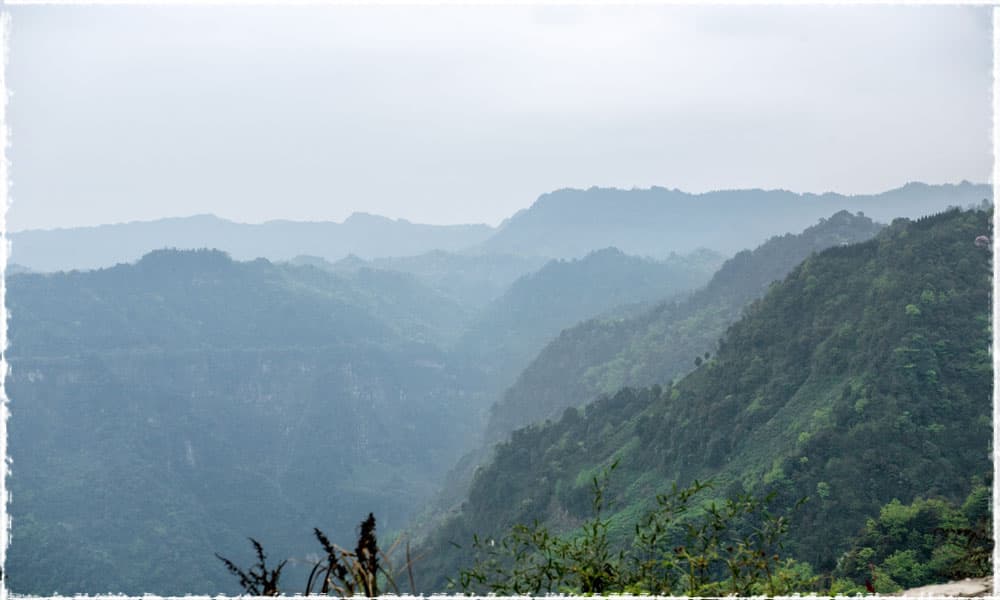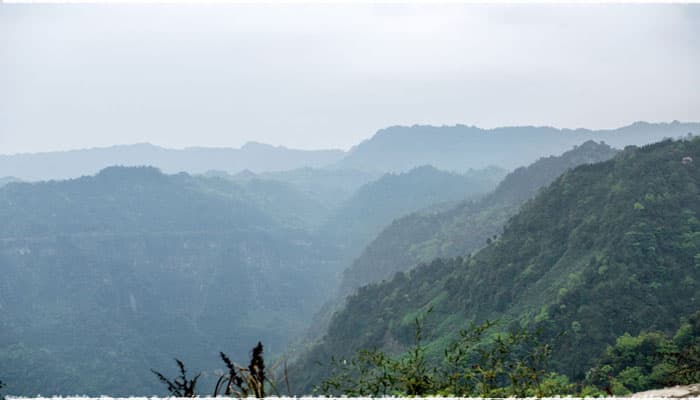 Due to the narrowness of the mountain road, the car took more than an hour to reach its destination at altitude over 1,300 meters.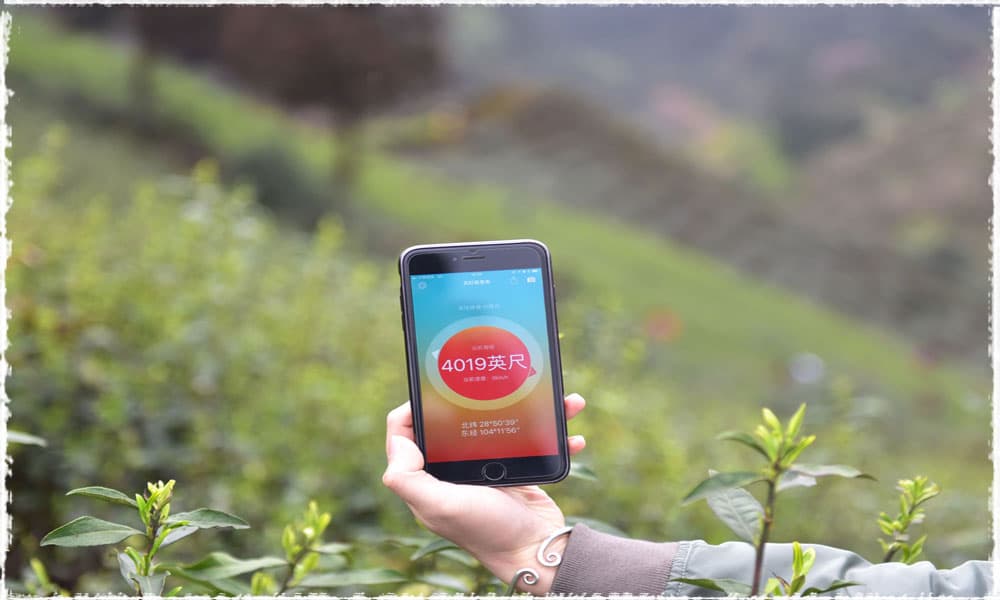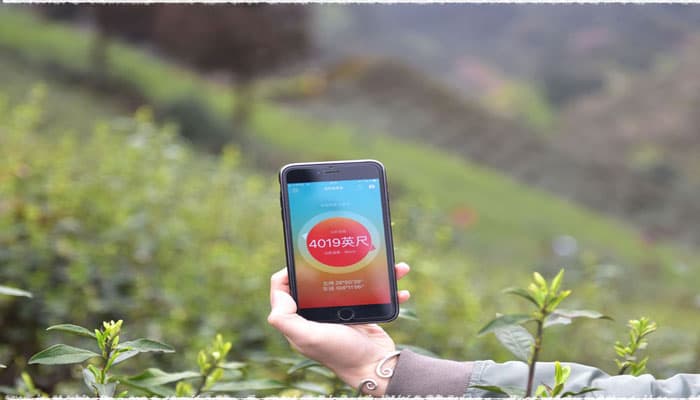 With an elevation of 900 to about 1350m, Mt. Tiangong Organic Tea Garden is more than 80% forested, which ensures the soil retains a high natural fertility and organic content. Seas of clouds enshroud the peaks throughout the year, moist and humid, giving excellent quality for tea trees here.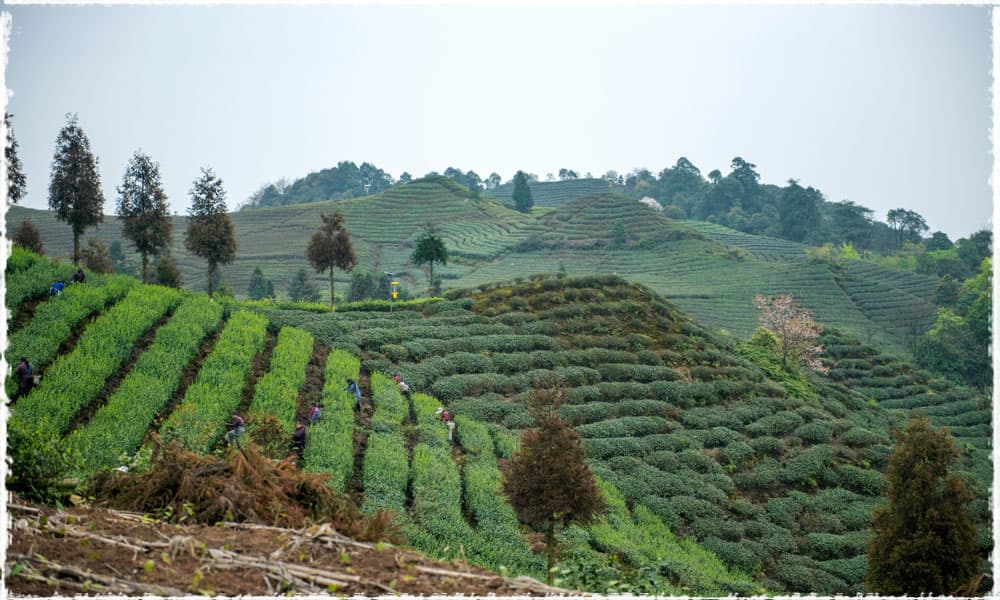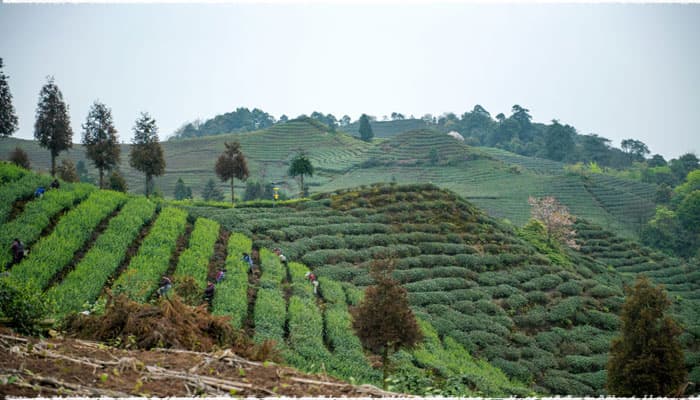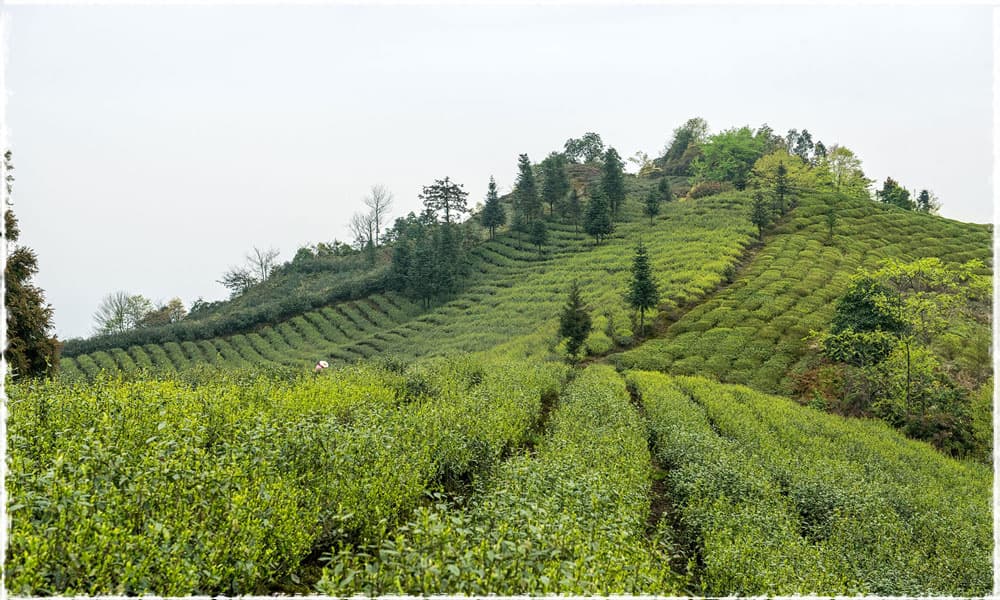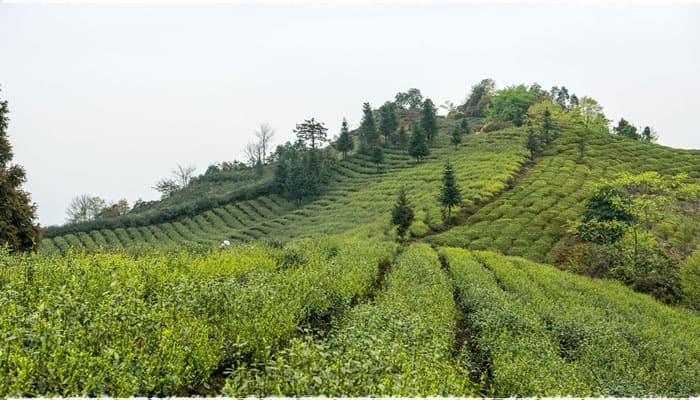 Mr. Bao, a local friend who guide us up to the mountain, was also proud to tell us:" Mt. Tiangong has a total of 1,0500 acres devoted to this organic tea garden, without using pesticides and chemical fertilizers, which has been awarded both the EU and domestic organic certification for 11 consecutive years."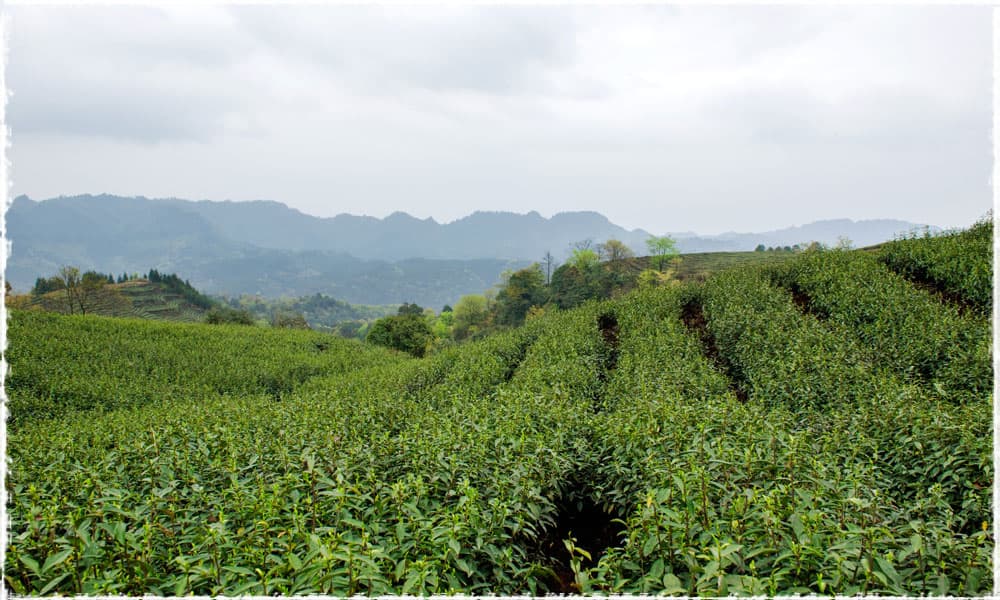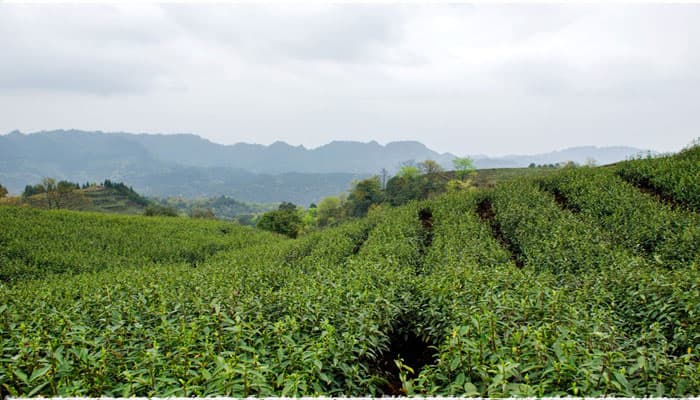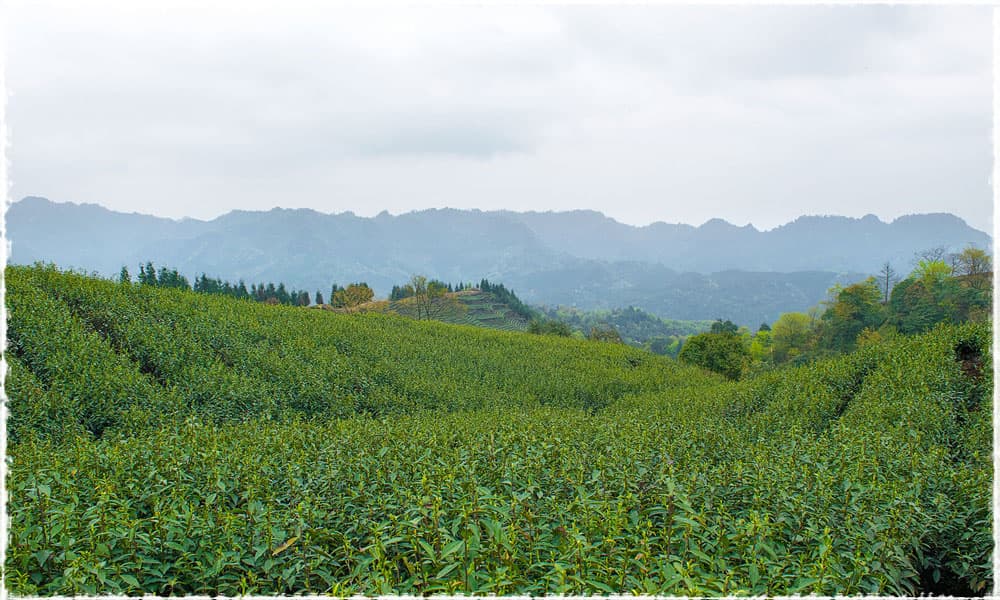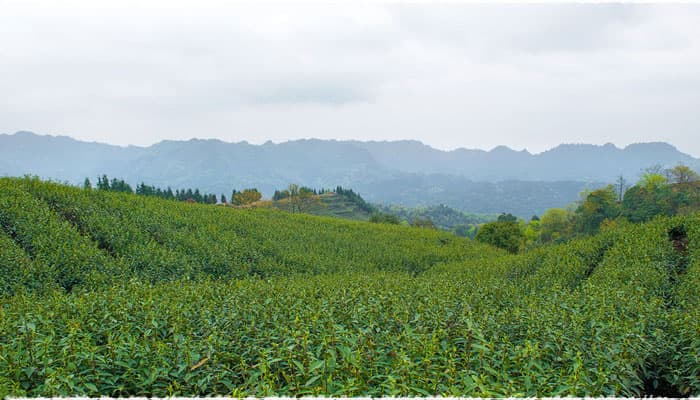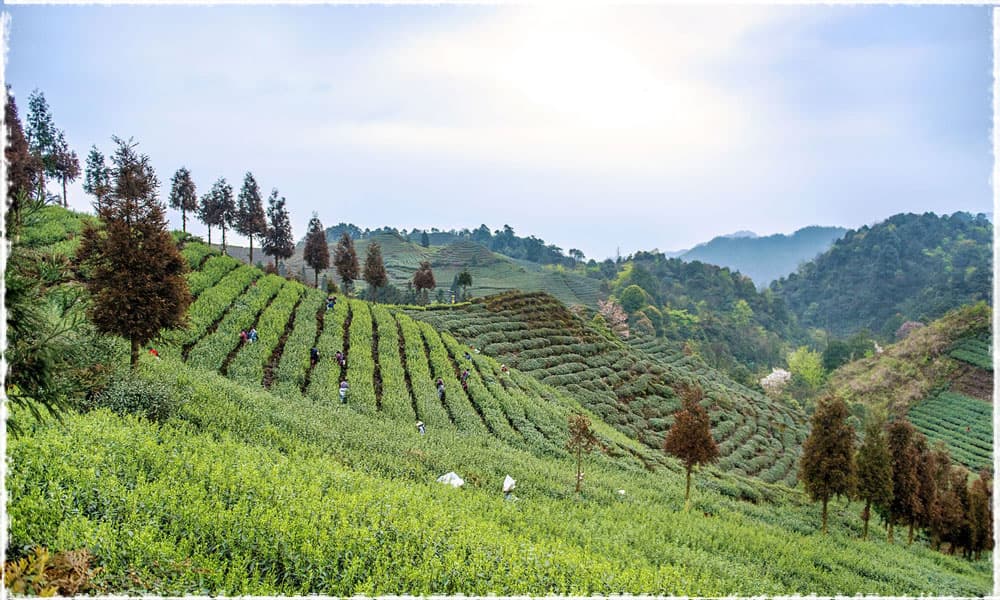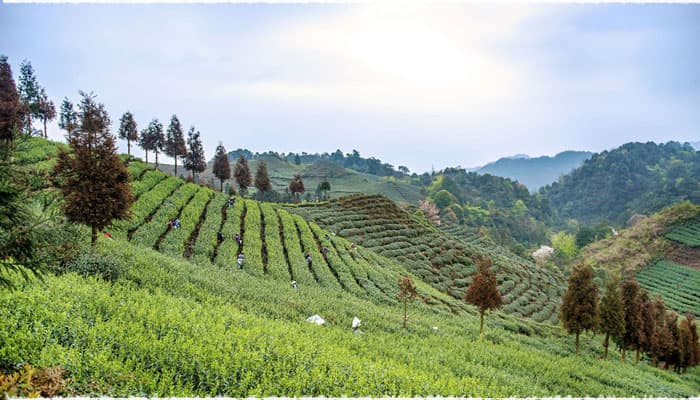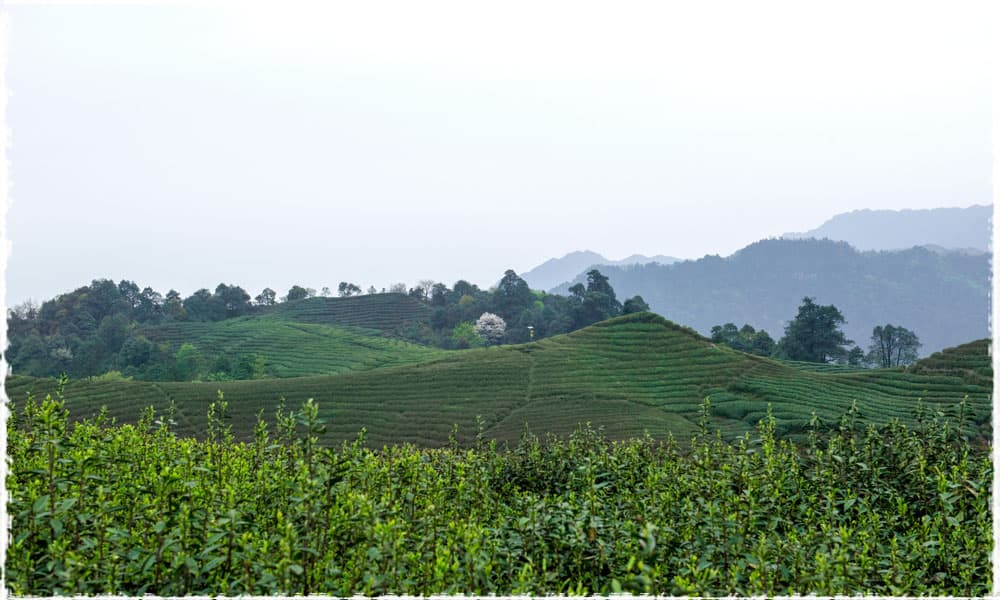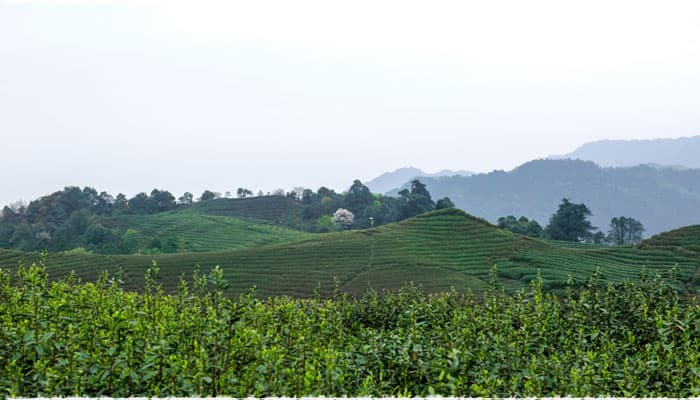 Mr. Bao also introduced that there is a millennial wild tea tree in the Tiangong Mountain organic tea garden. With about 35 meters high and 1.35 meters wide, it is the largest wild big leaf tea tree in Sichuan province.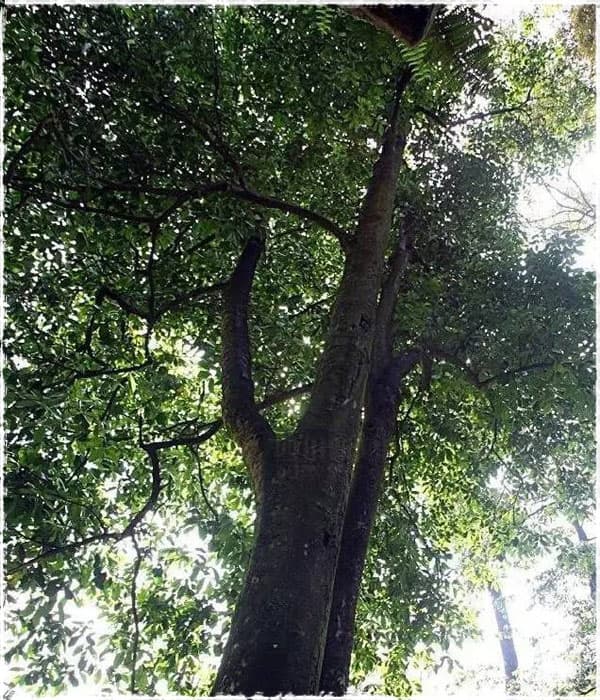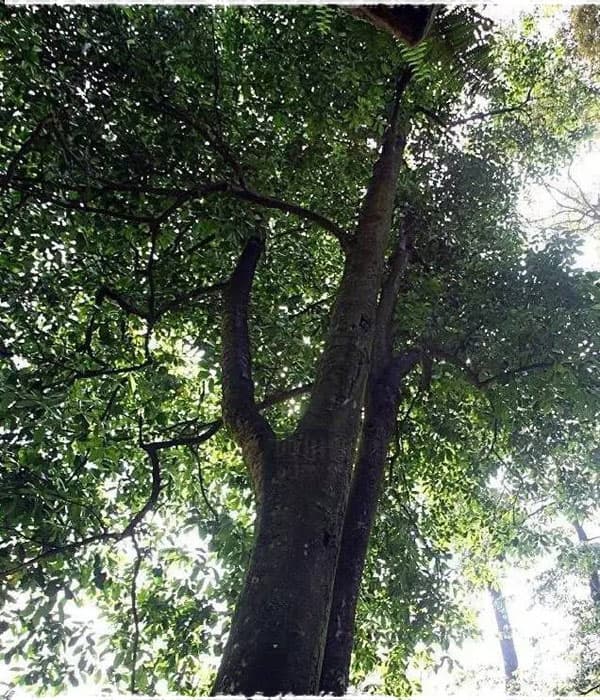 In 2004, researched by the Provincial Forestry Academy, the ancient tea tree is about 1800 years old. Being one of the birthplaces of the world's tea trees, this ancient tea tree works as a female parent for the surrounding tea plantations. The primitive ecology of this area where the wild tea tree grows, inaccessible and without manual intervention that provides unique natural conditions for the inner quality of tea.
In addition, solar insecticidal lamps are placed in the tea garden to induce and eliminate pests, protecting the natural quality of tea under eco-friendly condition.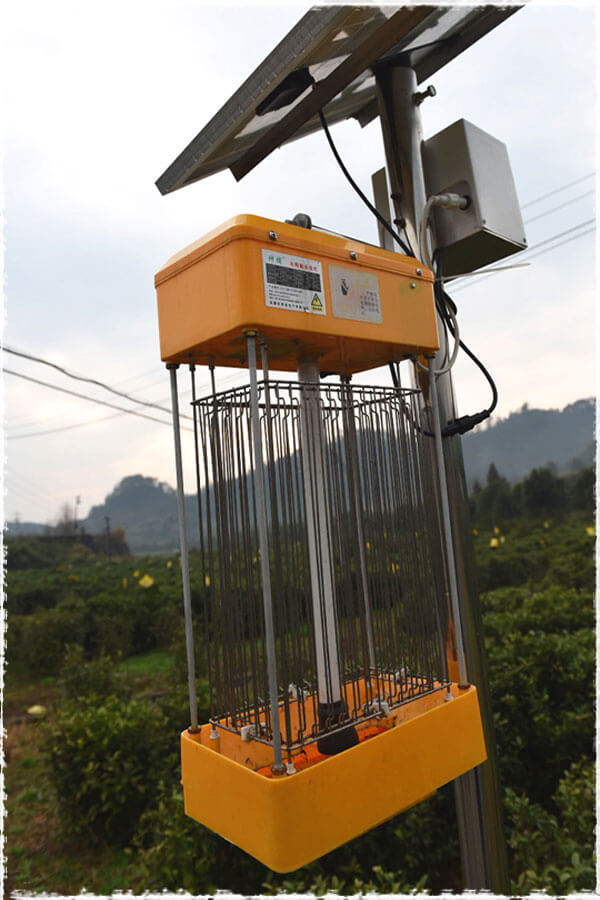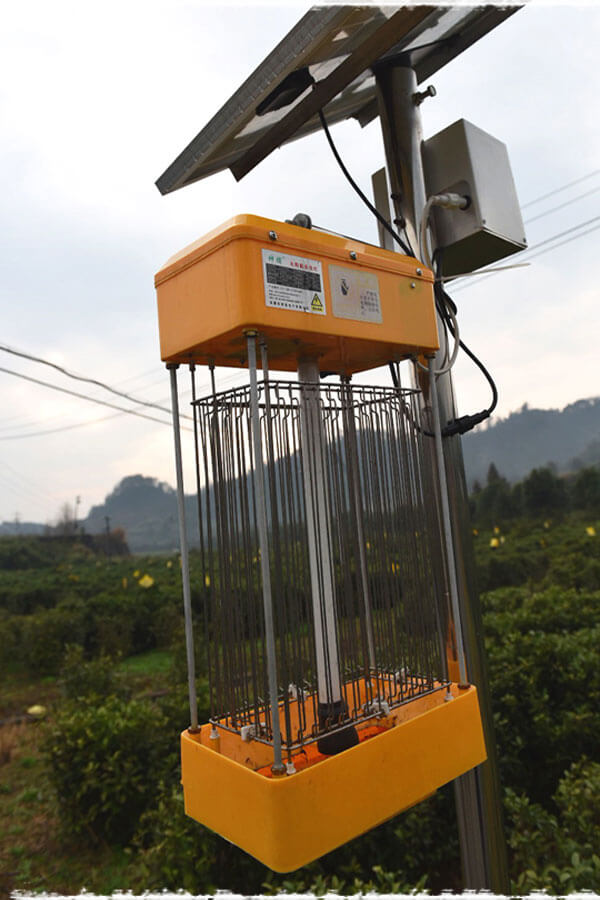 solar Insecticidal lamp
At picking season, tea farmers began picking fresh tea leaves at 7 am and did not end the day's work until 7 pm.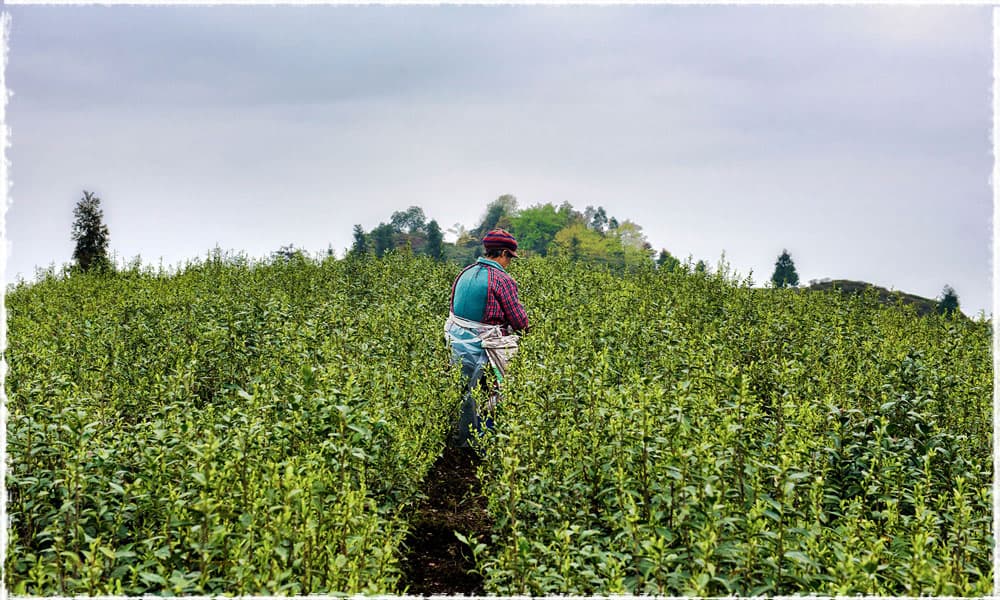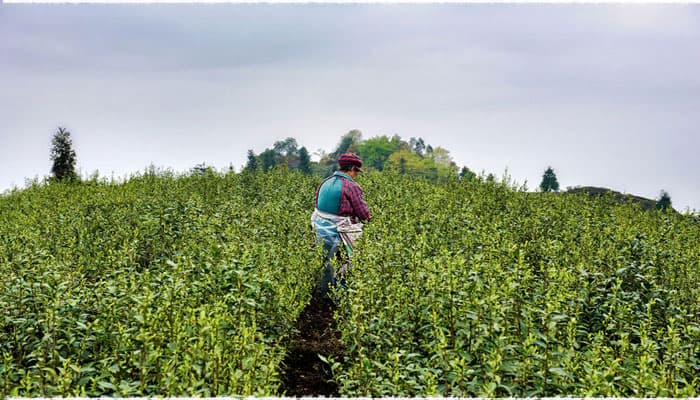 Looking around, a slush of green stretches under our eyes to everywhere; the newly grown tender tea leaves with fresh buds fluttering against the breeze at branches.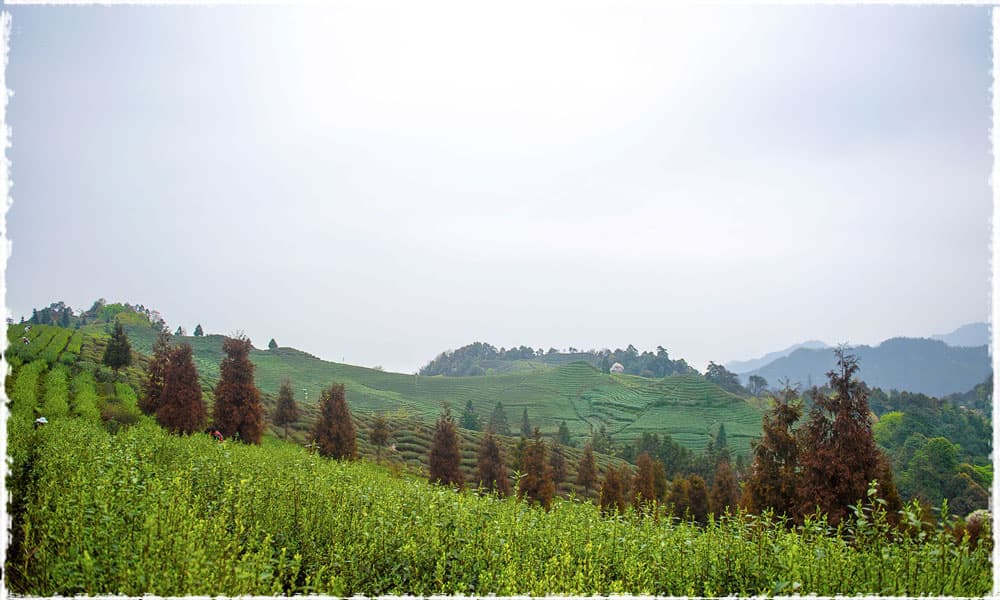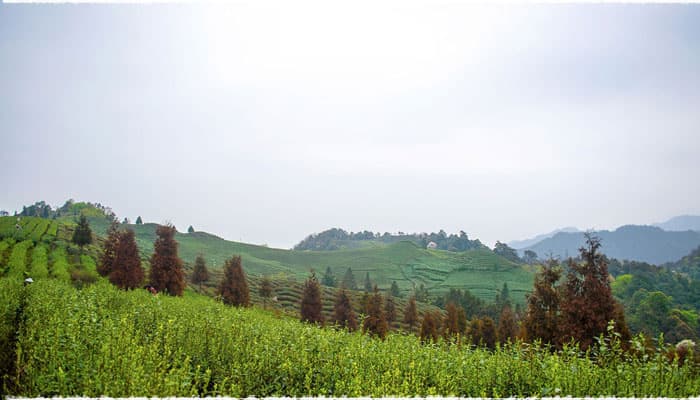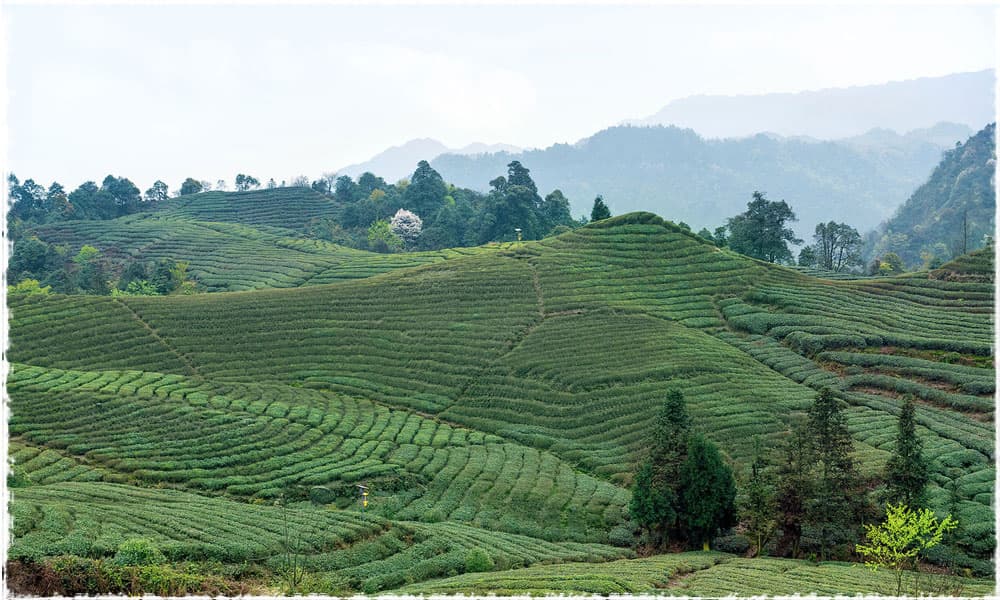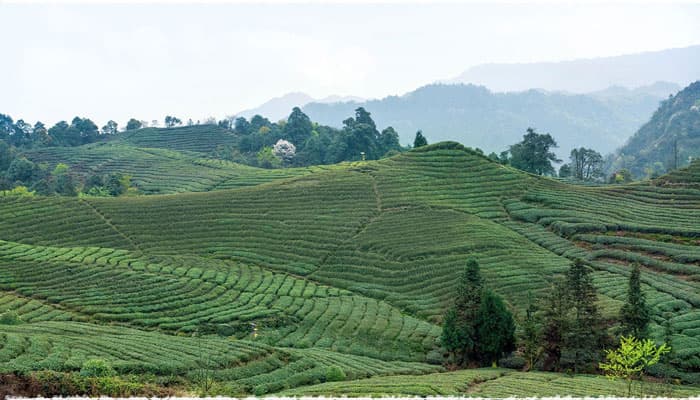 Taking a deep breath, we felt the air is full of fragrance in tea garden.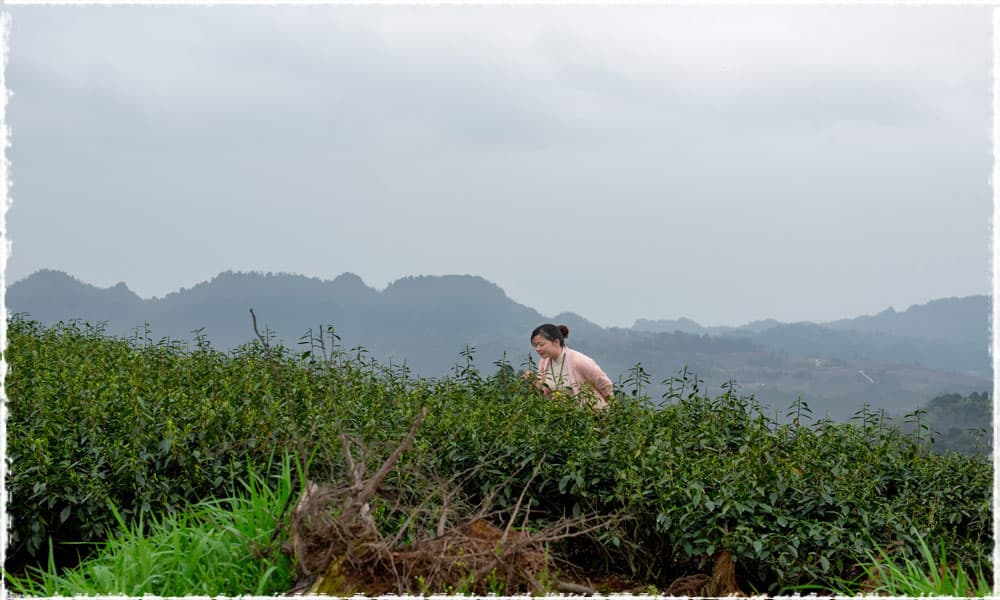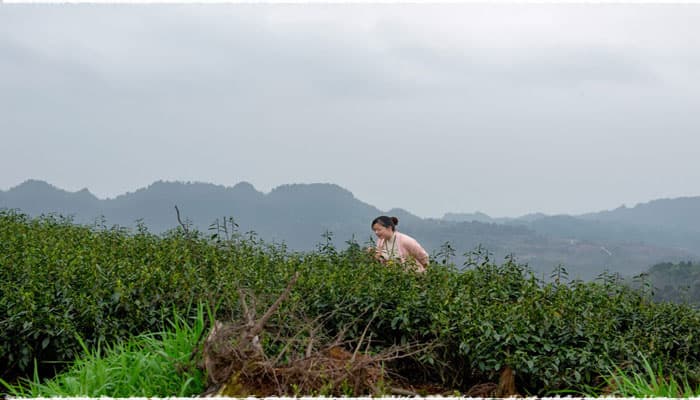 All we could view is intoxicating green.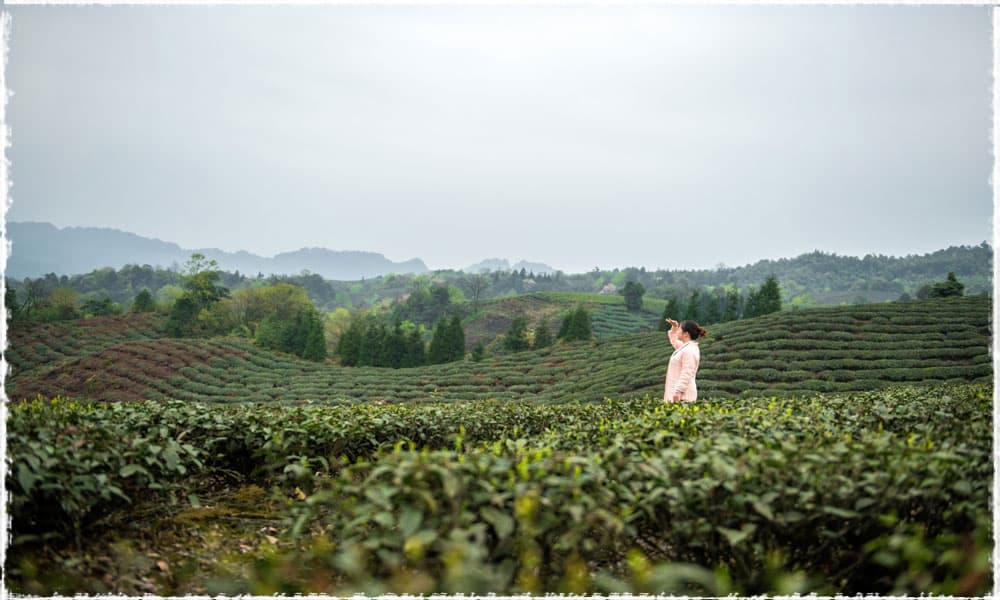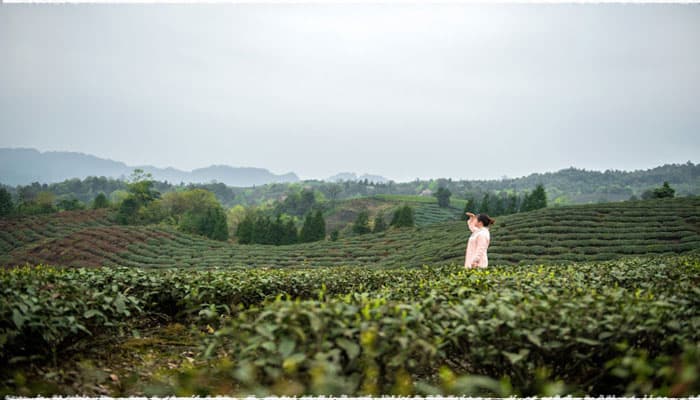 A workplace for initial processing center was built near the tea garden, used to deal with all the fresh leaves picked that day.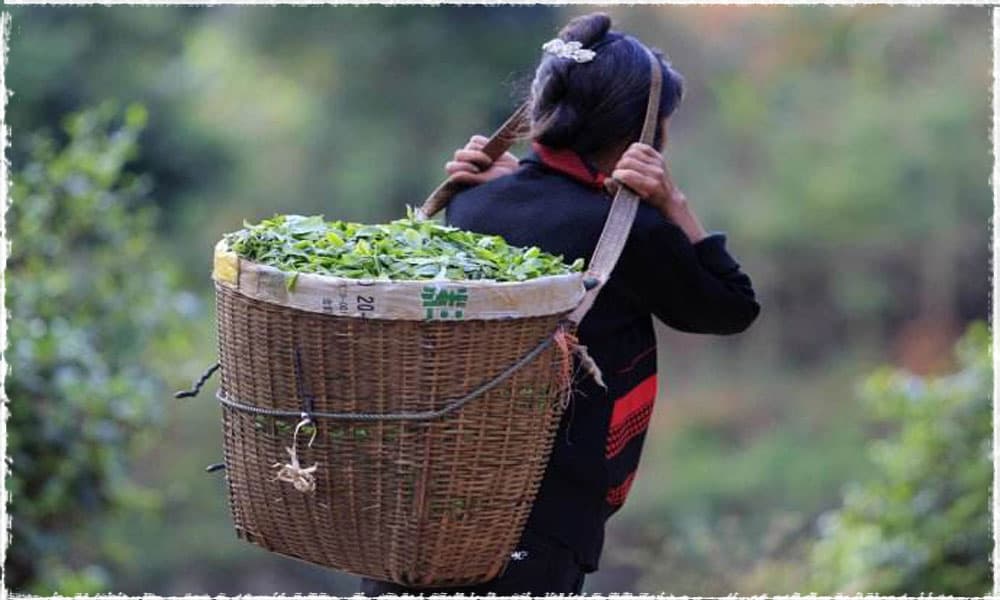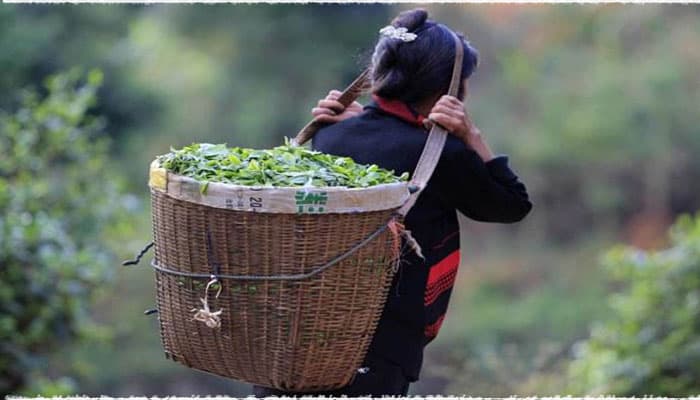 We just met a very experienced tea master who was manually processing "Sha Qing" .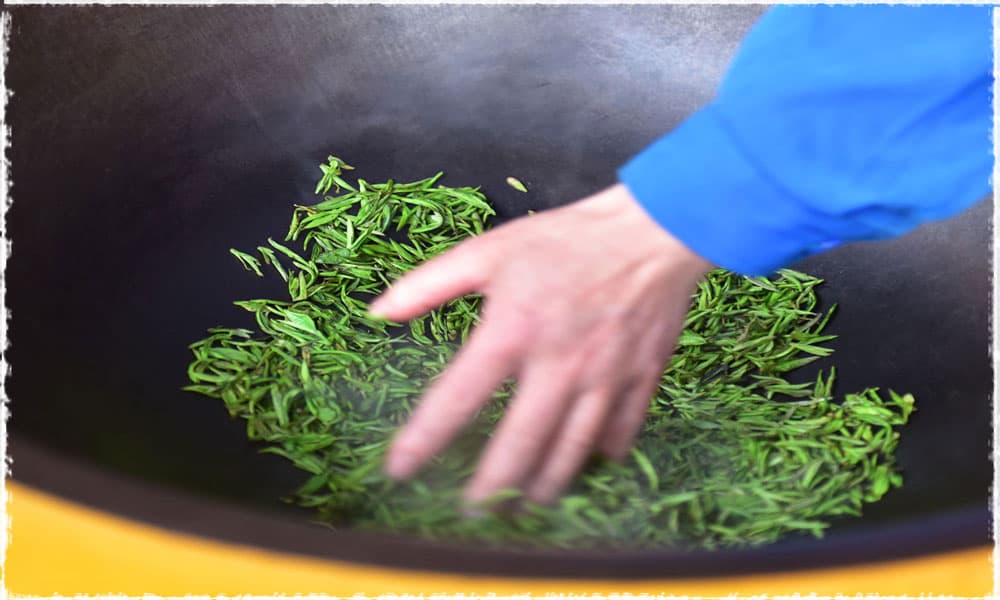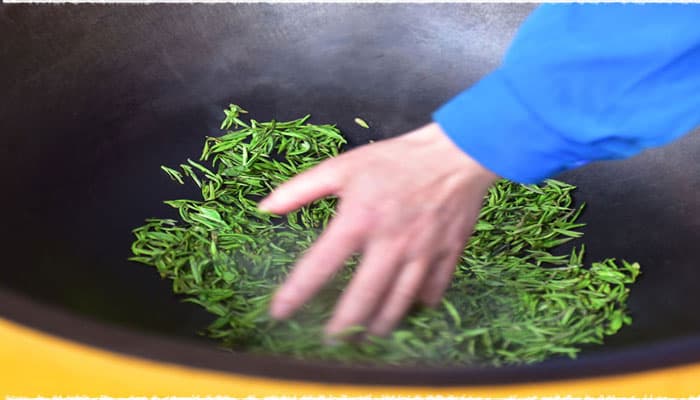 Except breaking time, a master can only fry a few pounds of tea in a day, which makes handmade tea contain more warmth.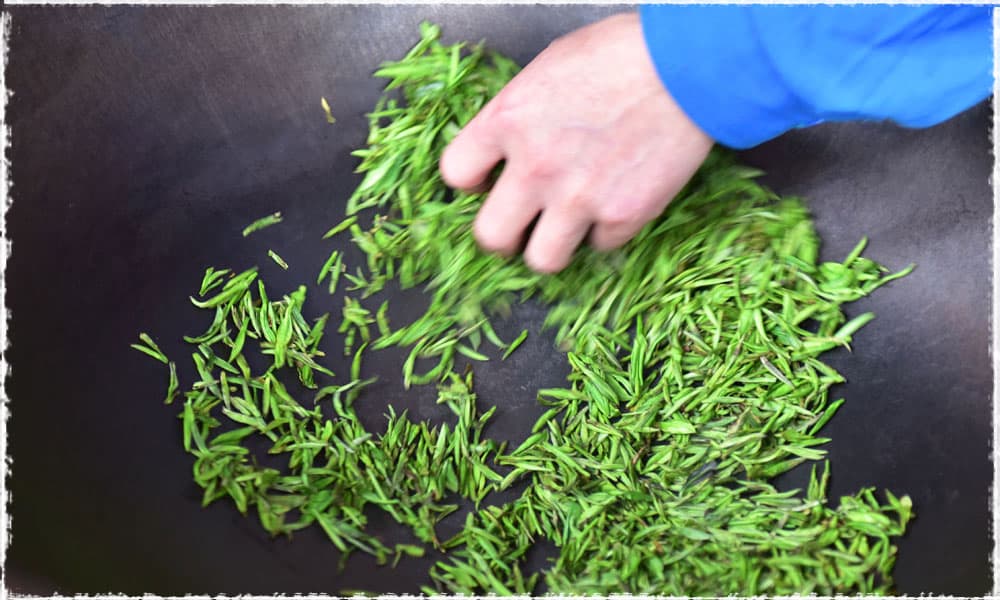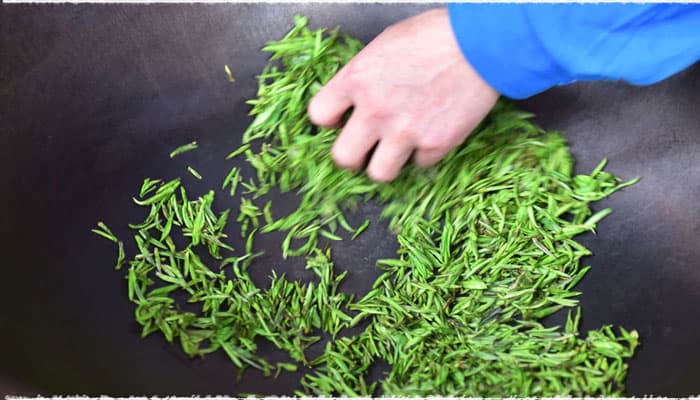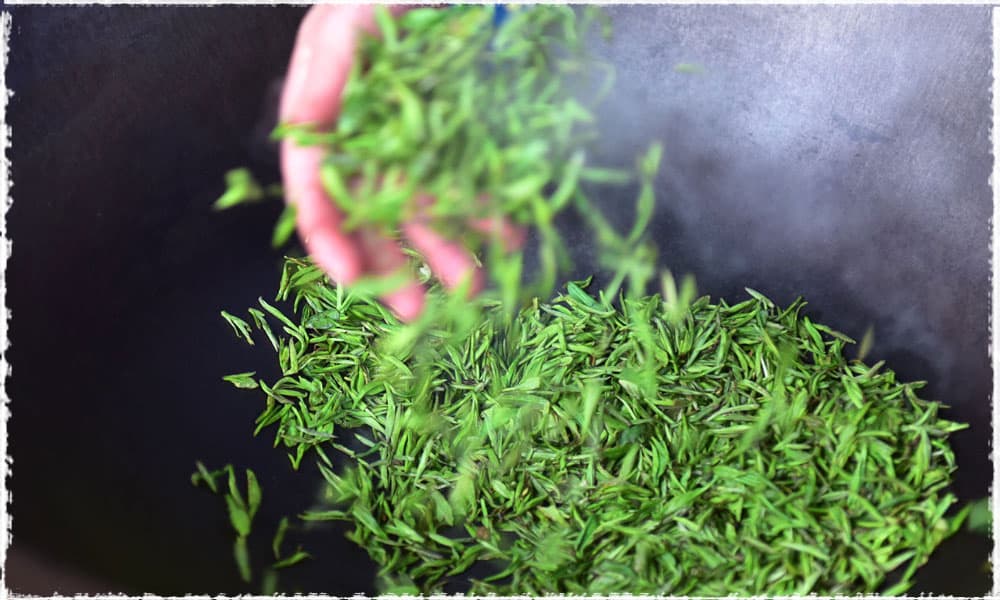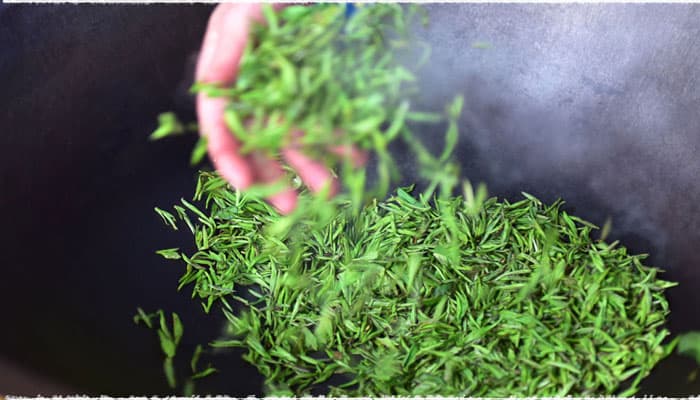 It's almost evening after visiting the workplace for initial processing. Because returning on the same route based on winding and narrow mountain roads, we need to drive down the mountain before it gets dark. At this time, our Yibin trip officially ended.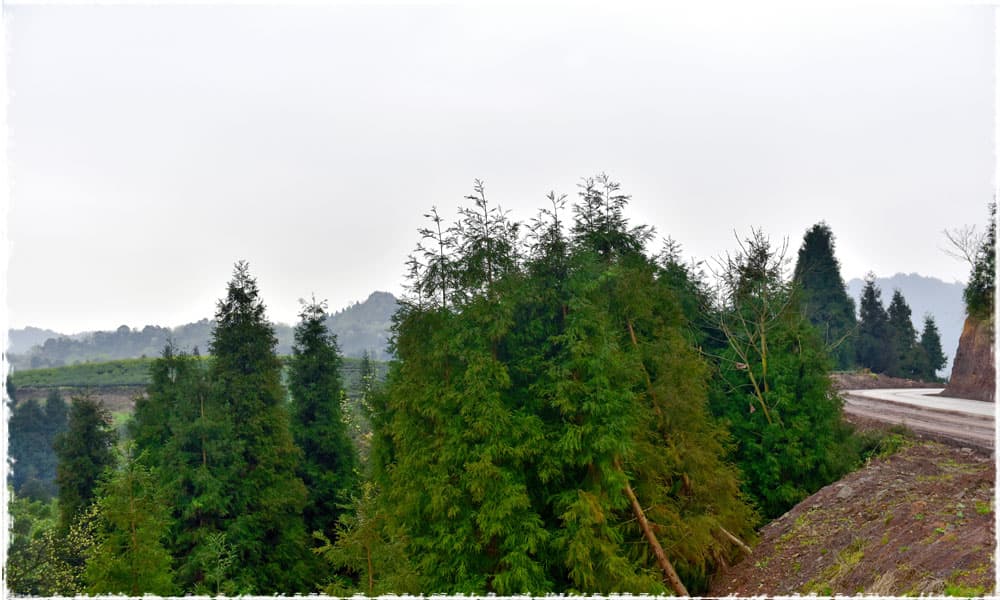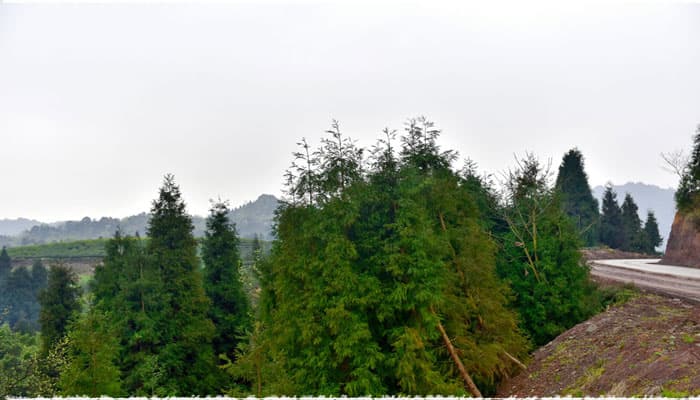 Bye, Yibin! We're looking forward to seeing you again.
Related Articles of Tea Graden Trip:
◆Dreamland – Yunnan, Fengqing (Part 1)◆Dreamland – Yunnan, Fengqing (Part 2)◆Fragrance of Tea in the Wine Country — Yibin Trip (I)