Dragon Well tea, which is also known as "Longjing" tea, is a premium grade traditional green tea from China which has a history dating more than a thousand years.
Dragon Well is a delicate tea, which has to be picked at just the right time for the perfect tea.  Generally, the earlier the Dragon Well leaves are picked the better.  The very highest quality Dragon Well teas are plucked before Tomb Sweeping Day (which occurs in early April), and is hence called "Ming Qian Tea".  When Dragon Well is plucked, the tea workers focus on being tender and gentle with the leaves so that the quality is retained.  Sometimes only one tender top bud is picked, which is called the "Heart of Lotus".  When the tender top bud and top leaf is picked, the resulting leaf with a bud resembles the form of a gun, and is thus called "Flag Gun".  When a bud and the top two leaves are picked, they look like the tongue of the Stellaria uliginosa and so it is called that in China.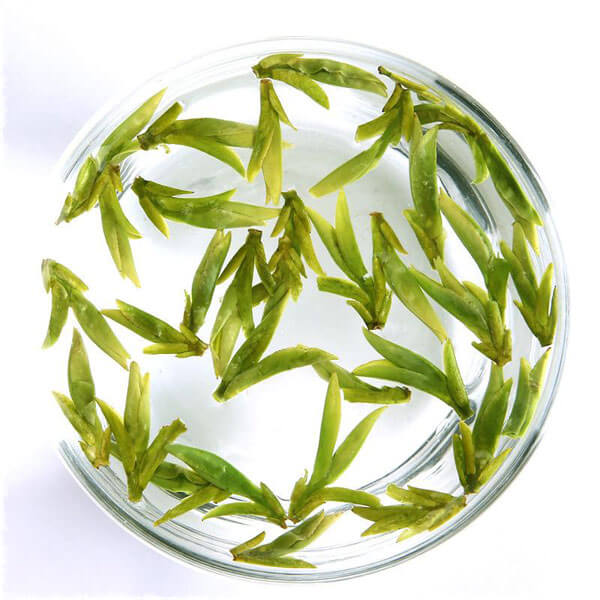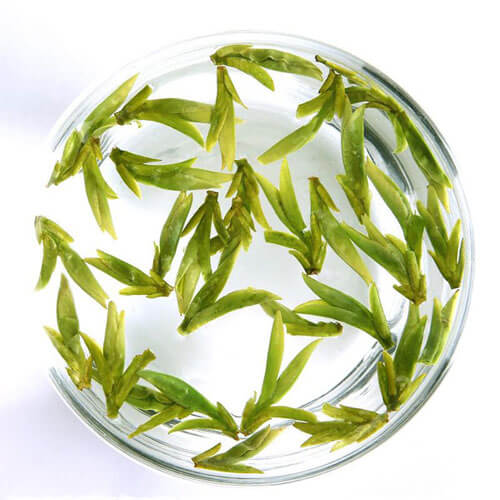 Production Area of Dragon Well Tea
Dragon Well Longjing tea is a delicious variety of roasted green tea which is produced in West Lake in the Hangzhou, Zhejiang Province of China.  This is the optimal place for the tea farmers and manufacturers to produce Dragon Well, which has become known as "China Famous Tea".  There are three famous appellations for Longjing green tea, including Xihu (also known as West Lake), Qiantang and Yuezhou.   Amongst those top producers of Dragon Well in China, the West Lake Xihu plant produces the most premium quality Dragon Well, the top level of Longjing called Shifeng Longjing.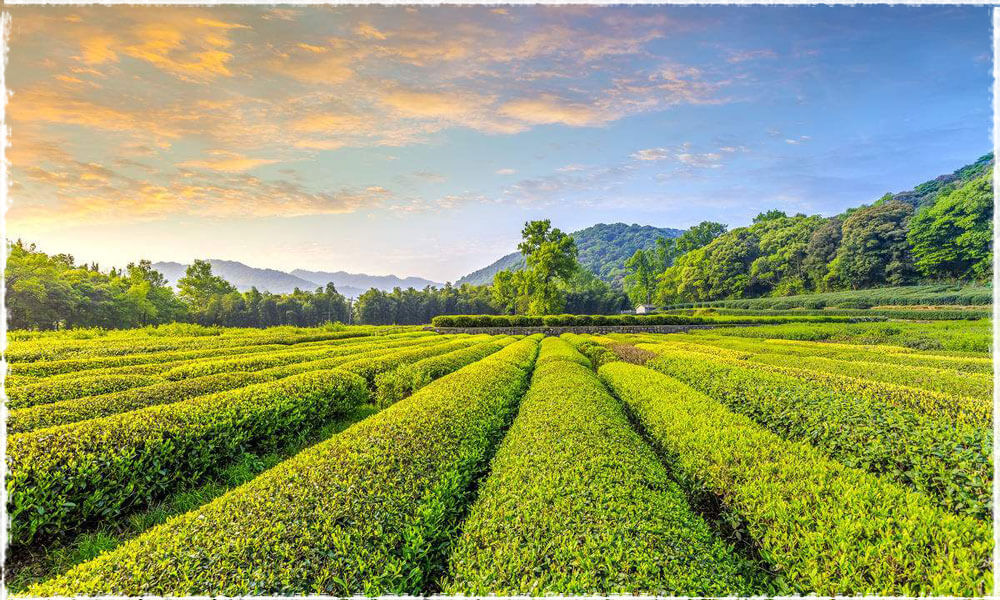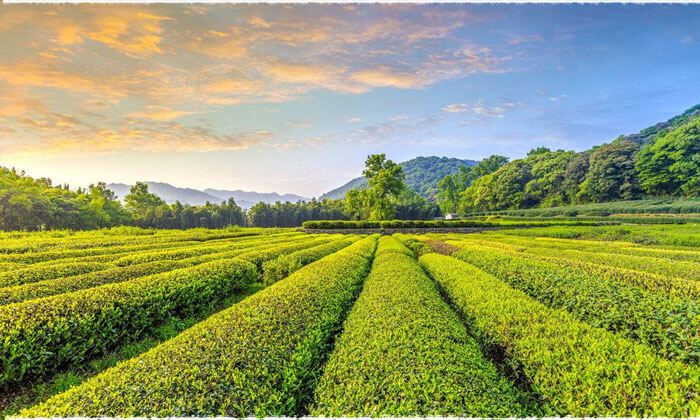 Flavor and Appearance of Dragon Well Longjing Green Tea
Dragon Well is a beautiful tea, and the dry leaves are smooth, flattened and spear-like in shape, with the lighter colors representing better grades of Dragon Well. The dry leaves present a delicately light aromatic fragrance which is mellow and sweet. 
In one review of Longjing Tea at Teaviews, it is said, "The Longjing tea was remarkably sweet, with the sweetness perhaps most evident in the finish and aftertaste. The main body of the tea is equal parts savory and sweet with the savory side hinting at grainy, nutty, and yes, even green bean, flavors", which gives us a more visual description. So we can realize the most of the dragon tea are in a good quanlity. For more details on selection of the best Dragon Well tea, please read our article Choosing the Best Dragon Well Tea
.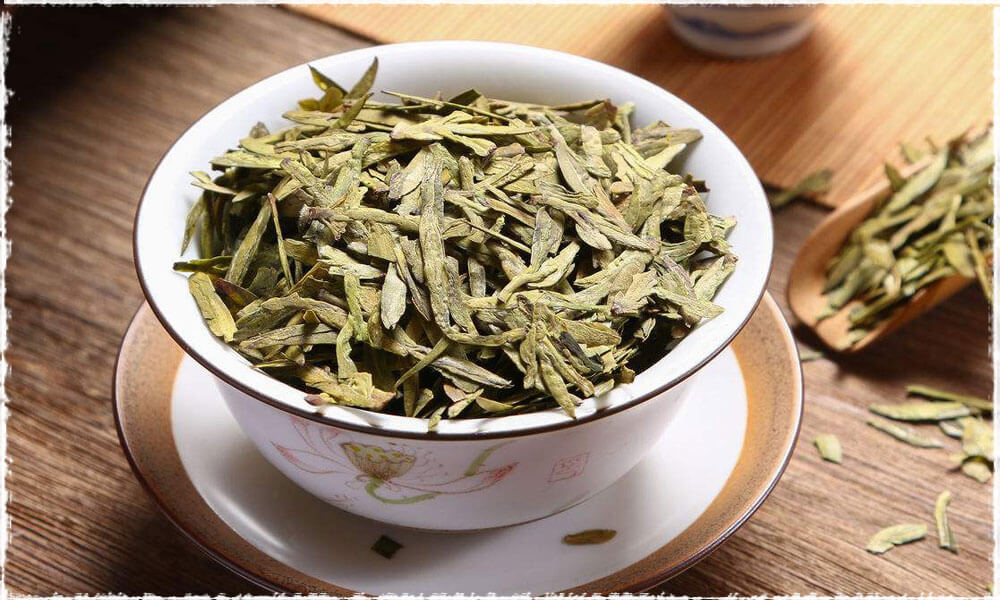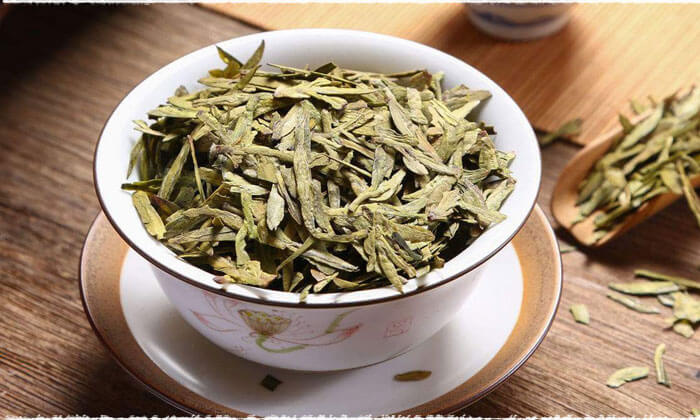 Brewing Methods of Dragon Well Green Tea
Since the most premium quality Dragon Well teas are composed mostly of the buds of the tea tree rather than leaves, the ideal temperature for you to brew your Dragon Well Longjing tea at is below boiling at around 185 degrees Fahrenheit or 85 degree Celsius.  If you brew the leaves in too hot of water, it will produce a bitter and undrinkable brew without any of the proper health benefits you would receive from brewing this tea in less hot water.  If you have a gaiwan, or traditional covered bowl for brewing, the steeping time for Dragon Well is only one minute, however if you use a larger vessel to brew your tea, such as the glass shown in our article in  Brewing Chinese Top Grade Dragon Well Green Tea, that will take more time for it to brew, so you should brew it for 2-3 minutes or until you reach the perfect flavor for your preferences.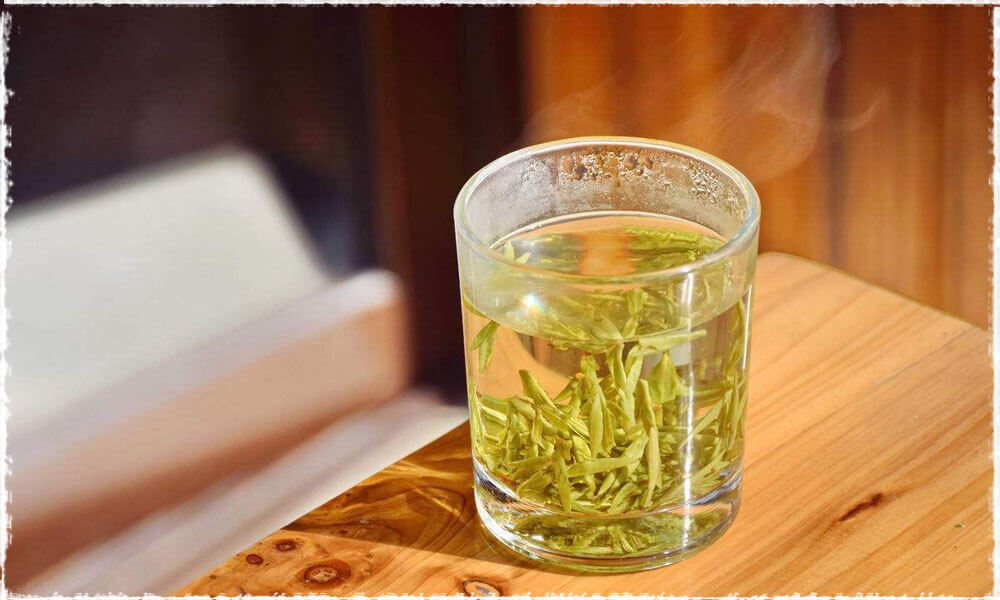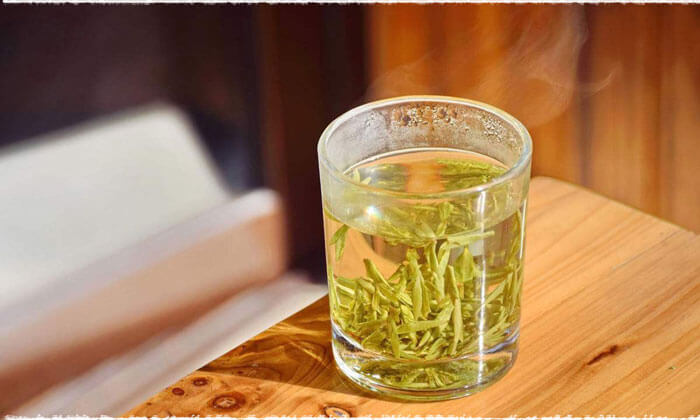 Proper Storage of Dragon Well Green Tea
Proper storage of your Dragon Well green tea is of the utmost importance in keeping it at its freshest and most flavorful.  When you first purchase a high grade Dragon Well Longjing green tea, the first taste of it is delicate and exquisite.  With proper storage techniques, you can make your tea taste like the first time, every time.  Without properly storing your Dragon Well green tea, the tea will degrade quickly and lose it's quality even over a period of days. 
Using a suitable canister is a major factor in proper tea storage.  Ideally the canister should be opaque, not be able to absorb odors, and have an air-tight lid.  When you add new tea to your canister for the first time, shake some of the new tea around inside of it then to store the package or loose tea inside the canister.  Be sure that your canister or container has a very tight lid so that air cannot permeate the canister.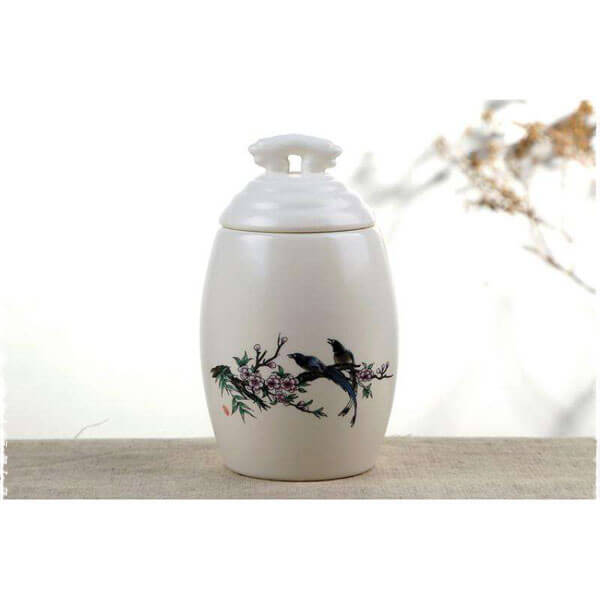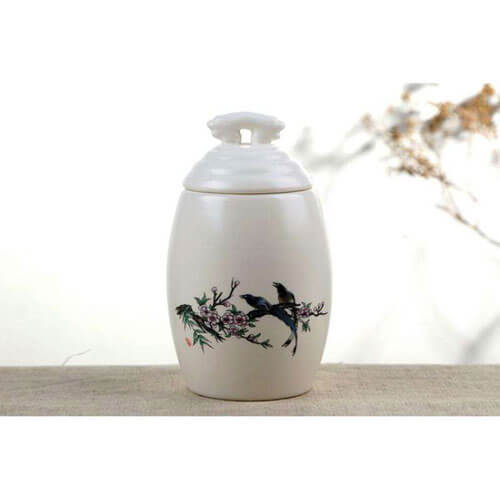 It is also of extreme importance that your tea be stored far away from your kitchen or other moist or humid places, such as near dryer vents, dishwasher vents or other areas your tea could absorb any moisture.  As mentioned above, your canister for storing your tea should be dark so that sunlight can not degrade the tea, but your canister should also be moisture-proof and placed in an area away from any dampness which can cause oxidization, mold or mildew in your tea.  If your tea does take on any moisture, discard it immediately.  Maybe the fridge is also a better choice.
Craftsmanship of Dragon Well Tea
As Dragon Well green tea is non-fermented tea, each tea company has their own ways of picking and producing the leaves. Picking-withering-roasting is a normal step in making Dragon Well Longjing green tea.  As Dragon Well has tender buds, the tea pickers never use their fingernails to pluck the bud, instead extreme care is used to pluck the buds using only their fingertips.  It is said that the best tea pickers will use their lips to pluck the most highly valued top grade tea, so the actual plucking of the tea is a major component of Dragon Well production.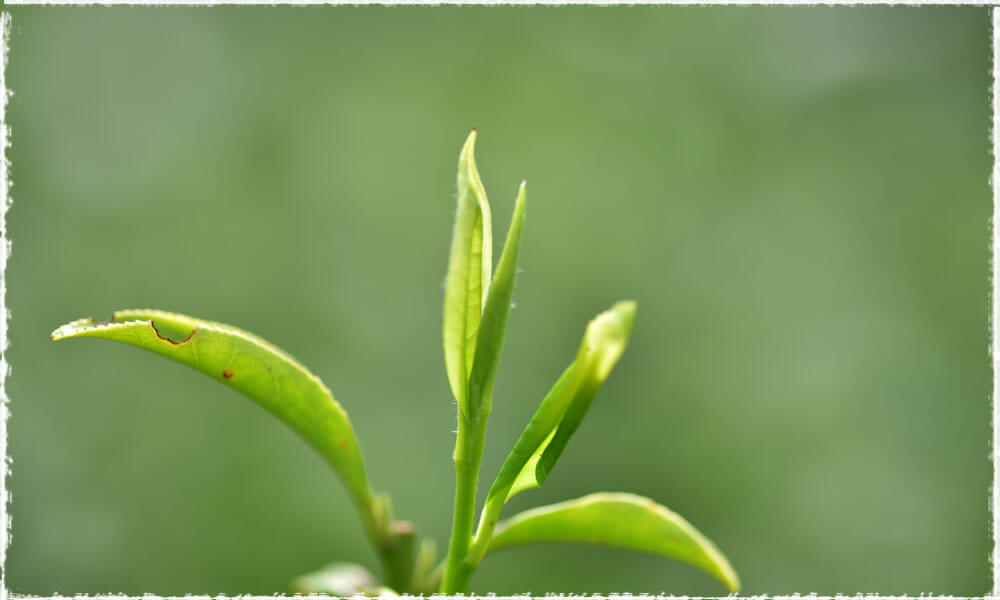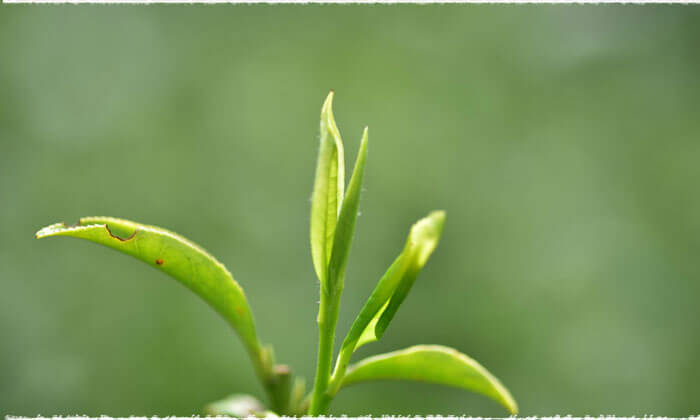 The Health Benefits of Dragon Well Tea 
Dragon Well green tea includes 3.7% of amino acids, 12.1% of catechins, 4.0% of Caffeine, 18.5% of Camellia sinensis (Tea Polyphenols), Vitamin C, and many other trace minerals, vitamins and anti-oxidants. The nutritional value of Dragon Well green tea is more than that of many other green teas, which is what makes Dragon Well tea such a powerhouse of nutritional benefits, and helps to keep your body healthy and free of toxins.
(Note:  The word in the picture shown in Chinese is "Shi", which translates to "Lion" in English)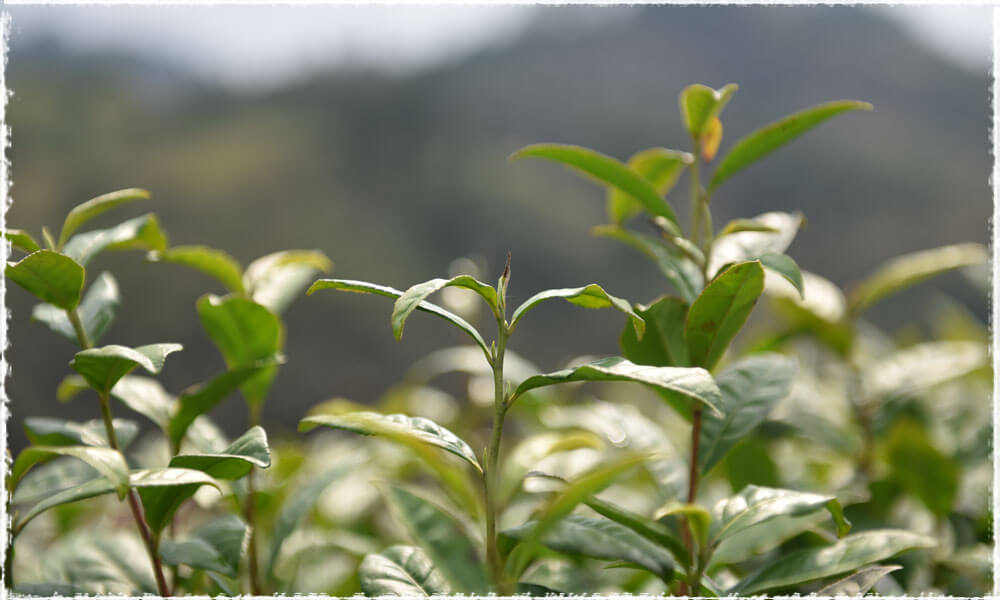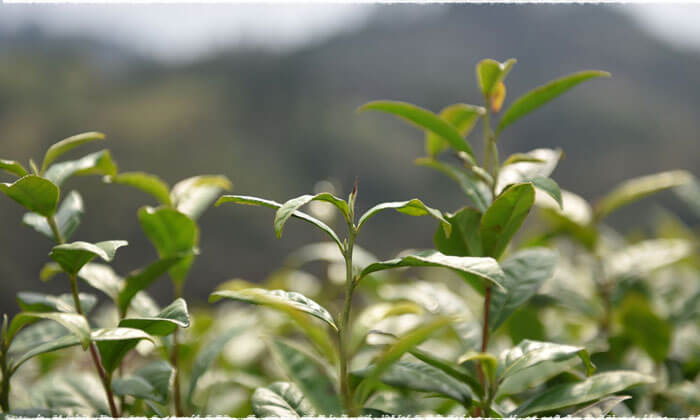 The History and Legend of Dragon Well Green Tea
As legend has it, Emperor Qianlong had been to the south of the Yangtze River six different times, while he went to the Dragon Well area four times to observe the tea picking process.  Having tasted the tea, and composed poetry of its beauty in person, Emperor Qianlong had awarded the eighteen tea bushes of Hangzhou Shifeng, Mountain Royal Tea. Because of this renown, for a time Hangzhou Shifeng became a mecca for all, with delicately beautiful mountains and crystal clear water, making it a popular destination in China.