Why does the tea deteriorate?
If it is not stored properly, even the best tea will be easily deteriorated, turning into dark color, stale taste, even mildew, which is essentially caused by the change of substances in tea. If the tea is exposed to high temperature, humidity and sunlight, the ingredients in the tea will accelerate transformation, so as to deteriorate the tea in a short time, especially for the newly picked green tea every spring.
The main factors causing the deterioration of tea:
1. light
2. temperature
3. humidity
4. oxygen
5. microorganisms
6. odor pollution
7. Tea moisture content
The deterioration caused by microorganisms is affected by temperature, moisture and oxygen, while the odor pollution is related to the storage environment. Therefore, the key to the storage of tea is the proper conditions of temperature, humidity, light and odor, making proper storage method and good container essential, which include metal cans, colored glass bottles, and purple clay pots.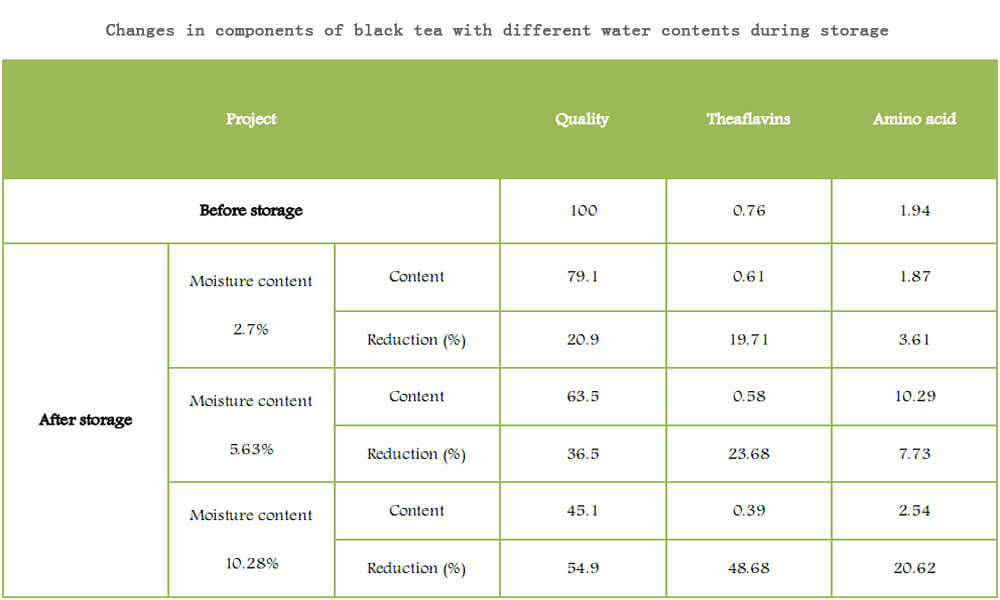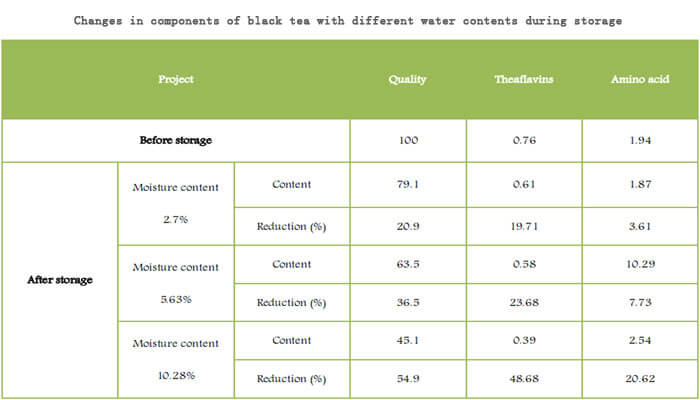 source: Tea Research Institute of Sichuan Academy of Agricultural Sciences, China Testing Technology Research Institute
How are different teas stored and how long are their shelf life?
Green tea and yellow tea: Compared with other types of tea, green tea is easily oxidized and deteriorates dry tea leaves, prone to lose original color and unique aroma, especially for high aroma tea like Longjing. Since low temperature can effectively reduce the oxidation reaction rate and maintain the freshness of tea, thus the low temperature storage is best for green tea. The first step is putting the tea into a dry and clean iron can, filling it as much as possible, and then seal with a lid (or sealed zipper bag).Finally, it would be much better to cover the can with a few layers of fresh-keeping bags before entering the refrigerator with temperature controlled at 0-5 °C. In the storage process, a note should be taken: do not store food carrying too much odor with green tea. Within the similar crafts to green tea, yellow tea is also suitable for the preservation method of green tea.
The best containers: aluminum foil bag, metal can, store in refrigerator
Shelf life: 18 months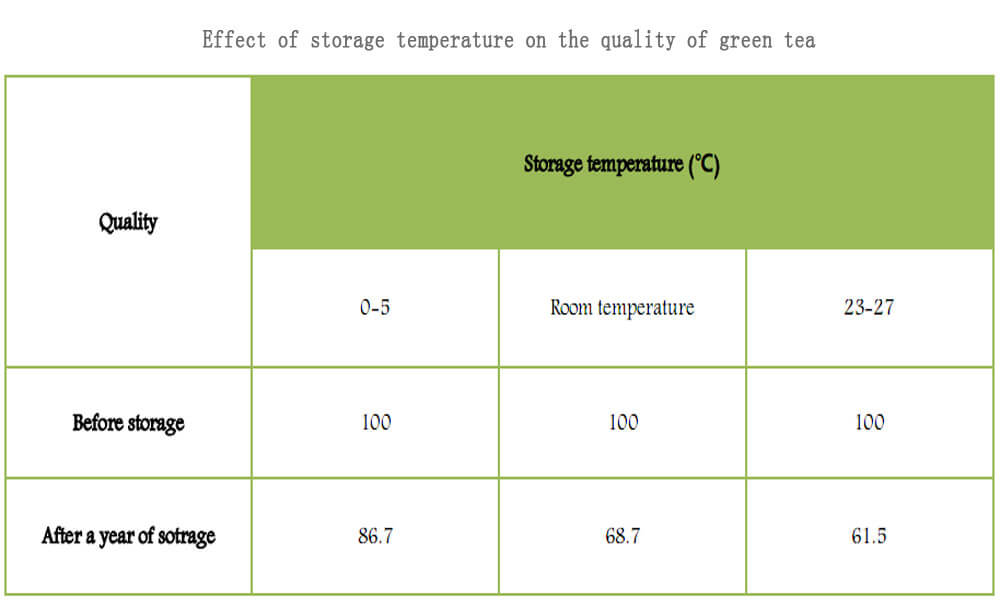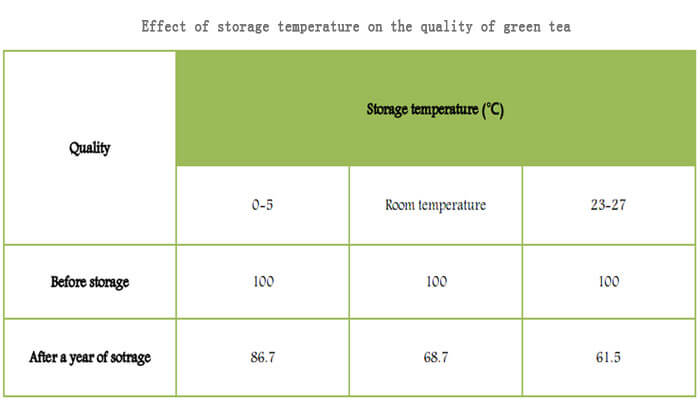 source: Tea Research Institute of Sichuan Academy of Agricultural Sciences, China Testing Technology Research Institute
Oolong tea: Oolong tea belongs to semi-fermented tea, between black tea and green tea. Based on the baking degree of oolong tea, the non-roasted Tieguanyin should be stored in the refrigerator at low temperature in order to maintain its freshness and original taste. While for rock tea, strong-flavored Tieguanyin, and some heavy-backed Dan Cong tea, they can be stored at room temperature. Tin can, iron can, porcelain jar, and double-layered tinplate tea can are all perfect for storing Oolong tea. It should be mentioned that the tea canister must be filled, so as to reduce oxidation, and then seal it. If there's no suitable can, aluminum foil bag may also be a good choice.
The best containers: tin can, iron can, porcelain can, etc.
Shelf life: 24 months
Black tea: Black tea has lower water content, easily damping or losing scent. In the process of storage, different types of tea should not be stored together. Generally speaking, black tea can be placed in a closed and dry container, away from high temperature and sunlight, among which tin foil and tin can are fine, while purple clay caddy or tin can is the best to avoid sunlight. In short, black tea can be stored for a long time as long as far from light, high temperature and odor.
The best container: tin can, iron can, ceramic pot, purple clay jar.
Shelf life: 36 months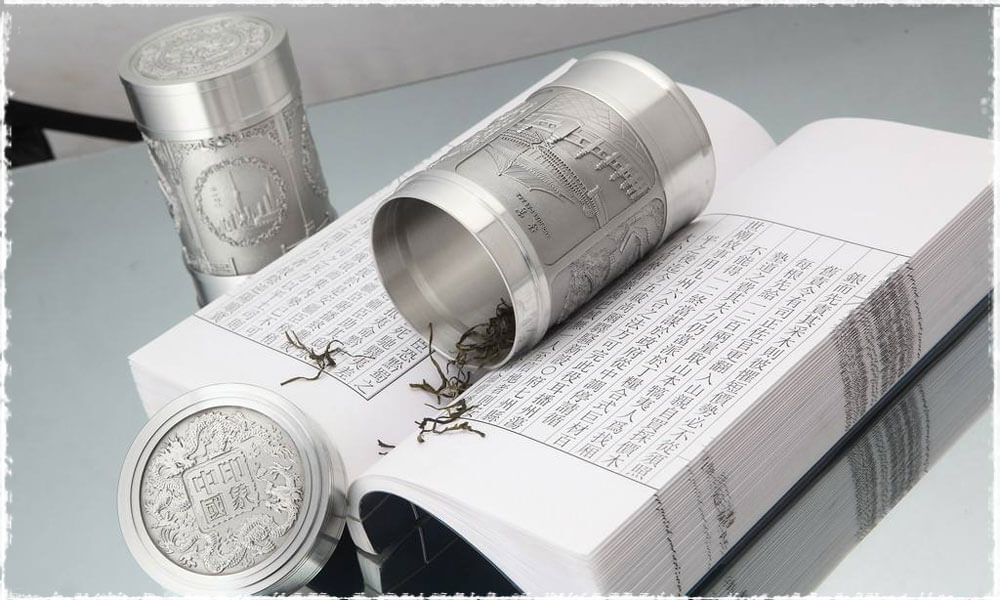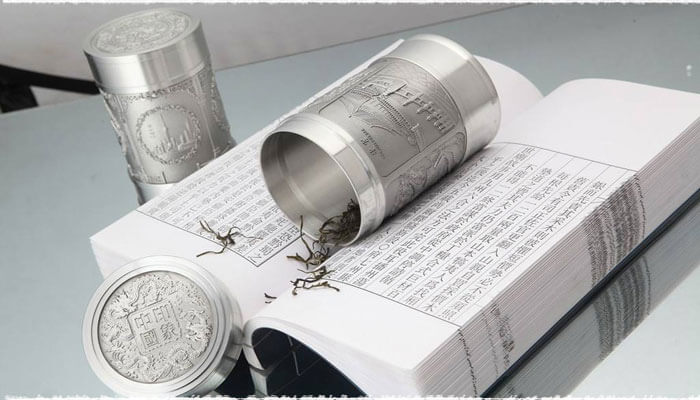 White tea: White tea is light fermented tea, such as white silver needle, Gong Mei, white peony, etc. Due to its large part of moisture retention, dryness and seal should be paid much more attention. In general, the longer the white tea is stored the deeper color of dry tea and the mellower taste of tea soup. It can be wrapped in an aluminum foil bag, with an outer carton sealed by tape. Without any special circumstances, package should not be opened too often, in order to avoid air accelerating tea's oxidation. In addition, it is also fine to directly store the bulk white tea in the aluminum foil bag.
The best containers: tin bottle, porcelain jar, colored glass bottle, and carton.
Shelf life: the aged the better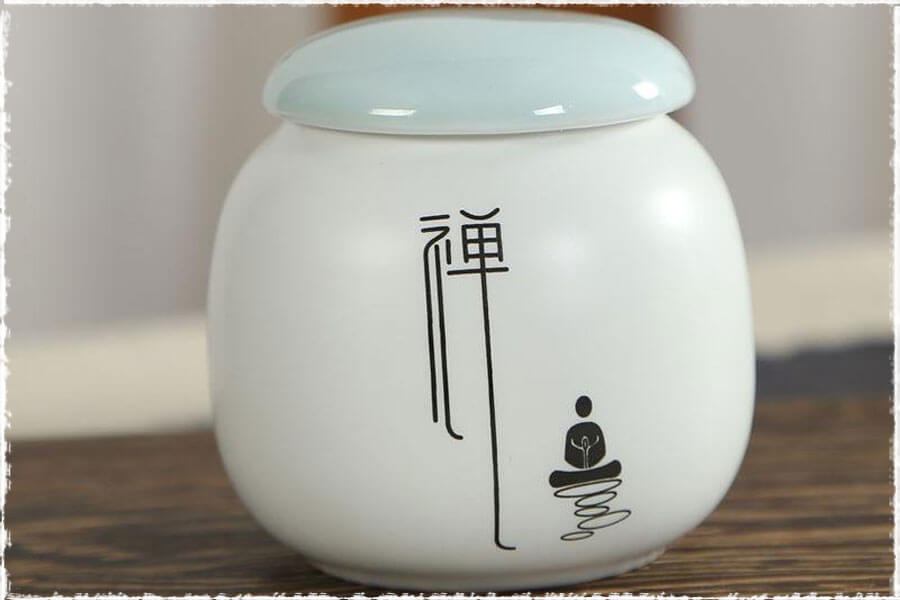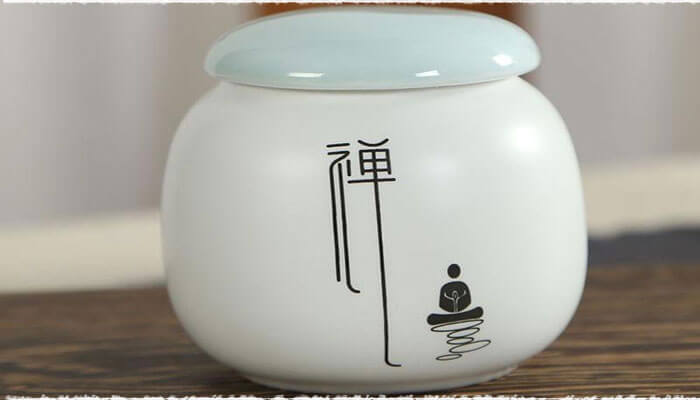 Pu-erh tea and dark tea: As a kind of dark tea, Pu'er tea should be kept in ventilated, dry and odor-free environment, which is the key to store this tea. Kraft paper or cotton paper with good air permeability can be used, but plastic bag must be avoided. For individual household storage, Pu'er can be stored in purple clay pots or ceramic jars after removing outer wrapper, and then covered with the lid. Pressed tea such as cake tea and brick tea can also be displayed on a tea rack, making it ventilated and breathable. Because tea has the characteristics of easy to odor absorption, once it inhales odor during storing process, the original scent of tea leaves will be destroyed.
The best containers: kraft paper bag, purple clay pot or ceramic jar.
Shelf life: the aged the better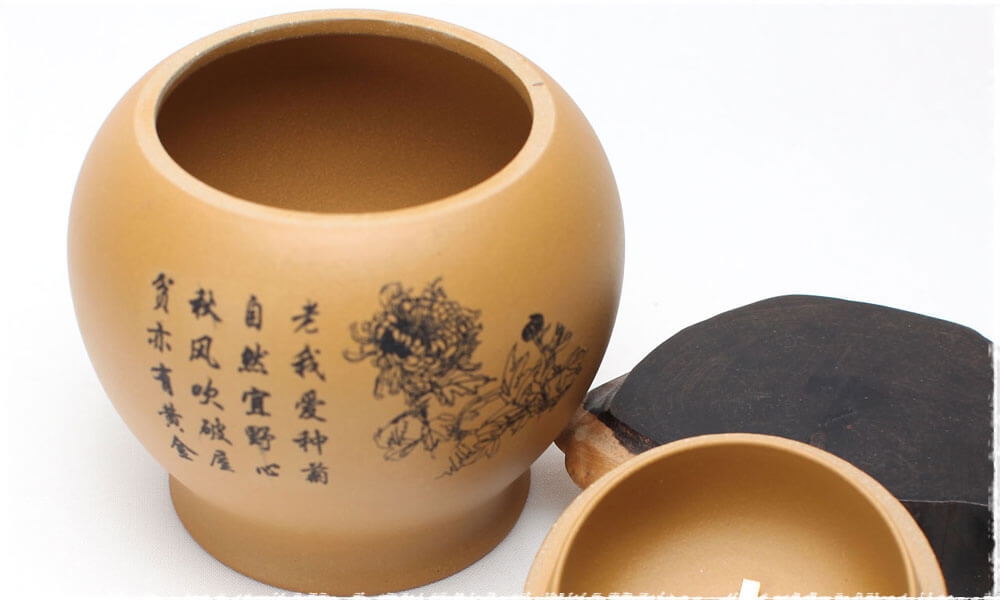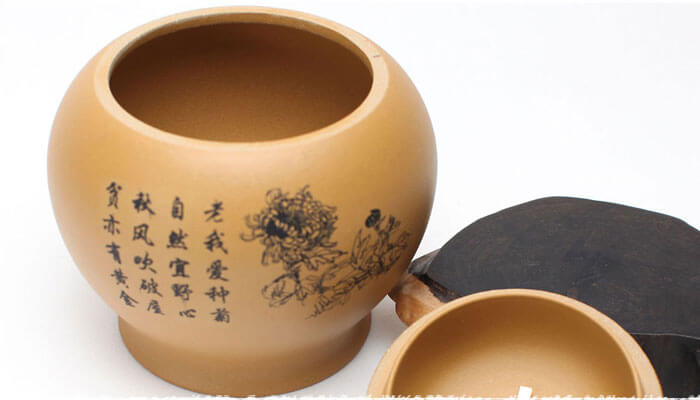 Herb tea: Herb tea should be placed in a cool, dry place out of direct sunlight, because light, moisture and temperature are the main enemies to store original herb tea. The sealed can is the best preservation vessel for this tea, which can prevent the tea from being deteriorated by moisture. If you use the original bag, remember to squeeze the air out, and then seal it with a clip. The shelf life can be extended to about 2 years in the refrigerator. However, the usual preservation does not need to be refrigerated; a sealed glass jar is enough.
The best containers: sealed can, original package.
Shelf life: 18 months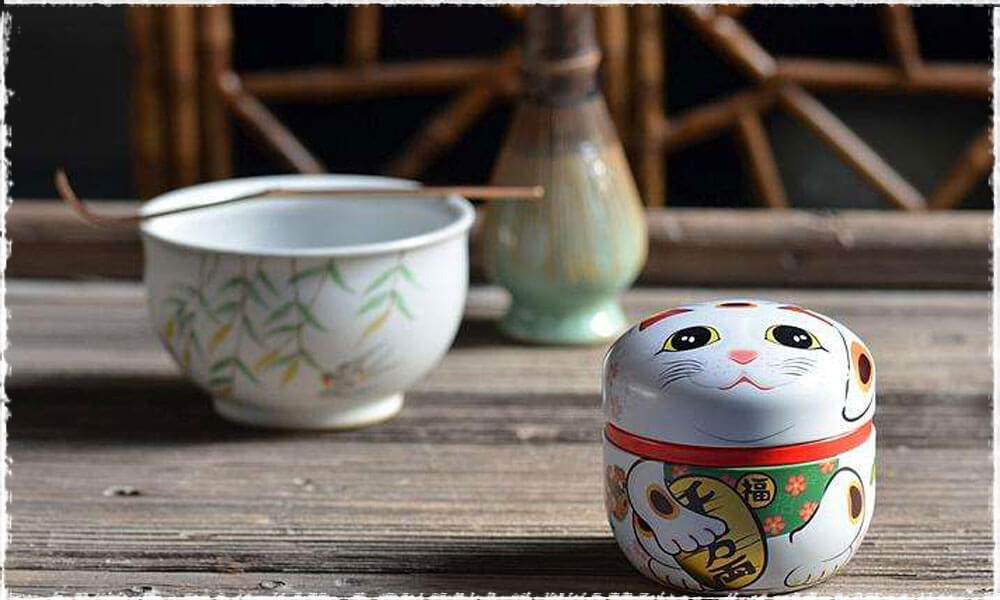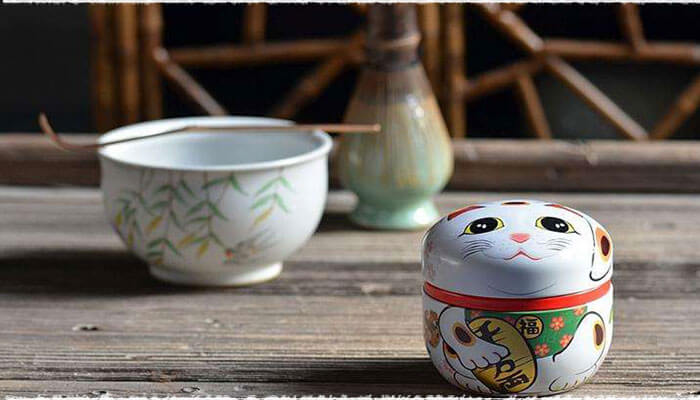 Not recommended tea storage container
Plastic bag: It is easy to produce odor in sealed and high temperature condition. Closing to strong light, it is liable to oxidize or cause sun-like odor so as to weaken tea fragrance.
Transparent glass: Because the light oxidizes the substance of the tea, it will not only weaken the tea aroma, but also affect the quality of tea.
Thick paper bag or fresh-keeping bag: It is likely to absorb various odors of food in refrigerator.
Newspaper: There's no doubt that tea will absorb the ink smell of newspapers.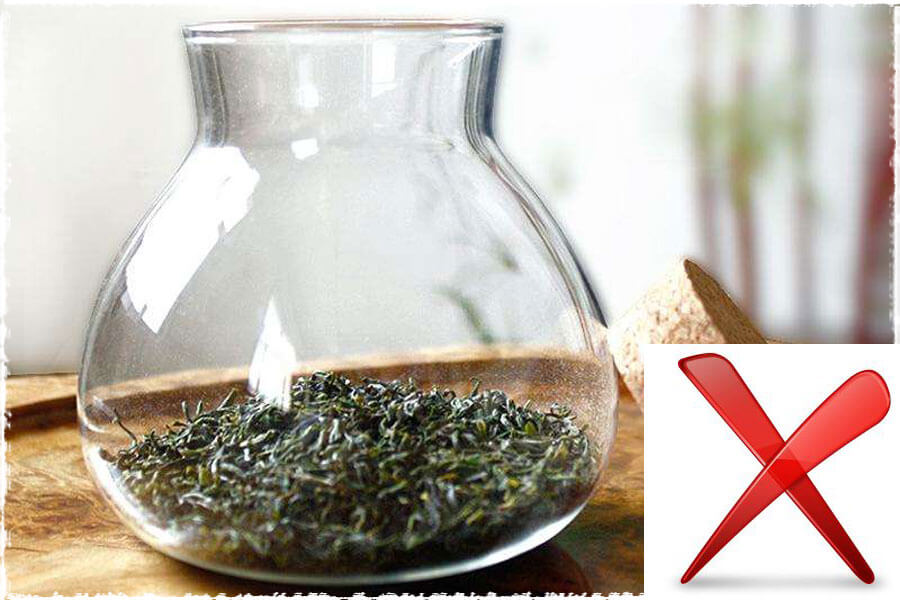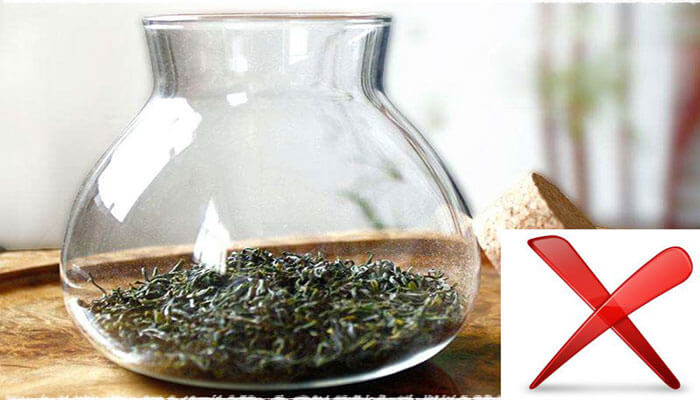 What should I do if the tea leaves get damp during storage?
When encounter great air humidity, the tea leaves are prone to soak up moisture. Without mildew, tea can still be restored by some remedy, but if mold has already occurred, this tea should be discarded.
In general, the easiest way to treat damp tea is sun-drying. However, this method has a disadvantage that under the exposure of ultraviolet rays, the various components in the tea will be destroyed, affecting its color, aroma and taste. Therefore, we recommend frying the tea with low-temperature micro-frying by iron pan, oven, microwave oven, etc. During this operation, it is necessary to turn the tea leaves from time to time until dry to emit tea aroma, and then seal it in a dry container.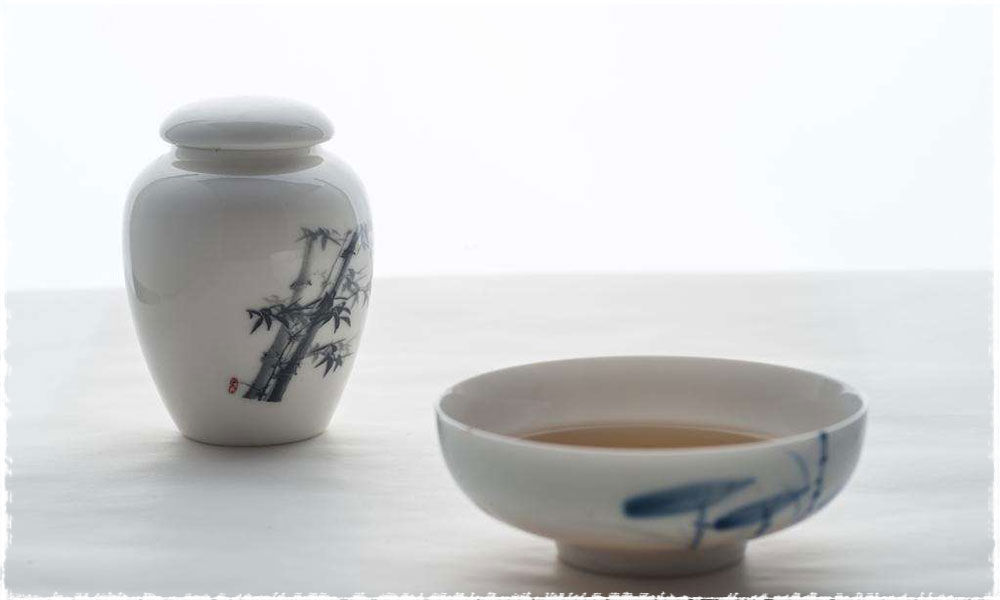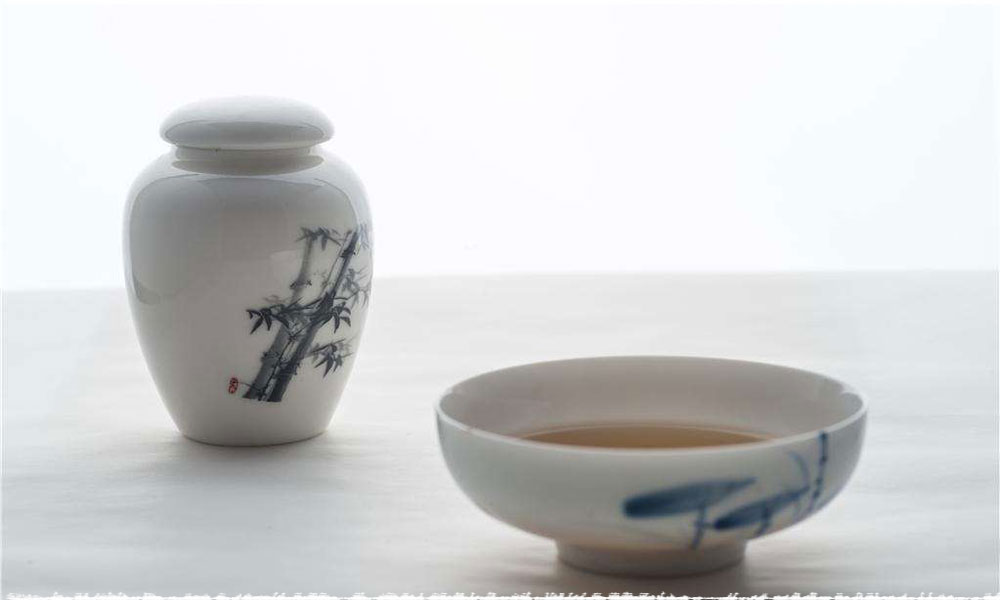 The above method for saving damp tea can be applied to green tea, oolong tea and black tea, etc. But for post-fermented tea like Pu'er, it can be placed in a cool and ventilated place, drying naturally if only slightly affected by moisture. While if there are some white spots on damp Pu'er tea, it should be patted by clean cloth first, and then put the tea in a ventilated and breathable place for a few days, slowly dispelling the musty smell. In addition, if you are pursuing the quality of tea, the damp tea can be used for other purposes to avert the pity of abandon, such as flower nourishment, face washing, foot bath etc.
If you enjoy this article on tea storage, you might also like to read the following articles:
◆How to store black tea properly
◆Good Ideas for the Proper Storage of Tea
◆Storage Tips on Xinhui Mandarin Pu-erh Tea