It is getting cold. To have a cup of warm milk tea in the cold weather must be the most comfortable thing, for it can warm our body and heart. Therefore, milk tea stands out among many hot drinks, and become our favorite. It feels like we can hold warm on our hands in cold winter.
The most common milk tea we drink is made by black tea, milk and sugar, such as Hong Kong Silk Stocking Milk Tea, Taiwan Bubble Tea, British Afternoon Tea and Indian Milk Tea. However, how does it taste when the rich ripened Pu-erh tea encounters with the mellow milk?
Material:
1. White sugar 2g
2. Fresh milk 30ml
3. Ripened Pu-erh Loose Tea 5g
4. Teaware for brewing tea leaves (Teavivre use Gaiwan)
Note: The amount of Pu-erh tea and sugar can be adjusted according to your own taste.
Instructions:
Step 1: Prepare the following materials for making Pu-erh milk tea.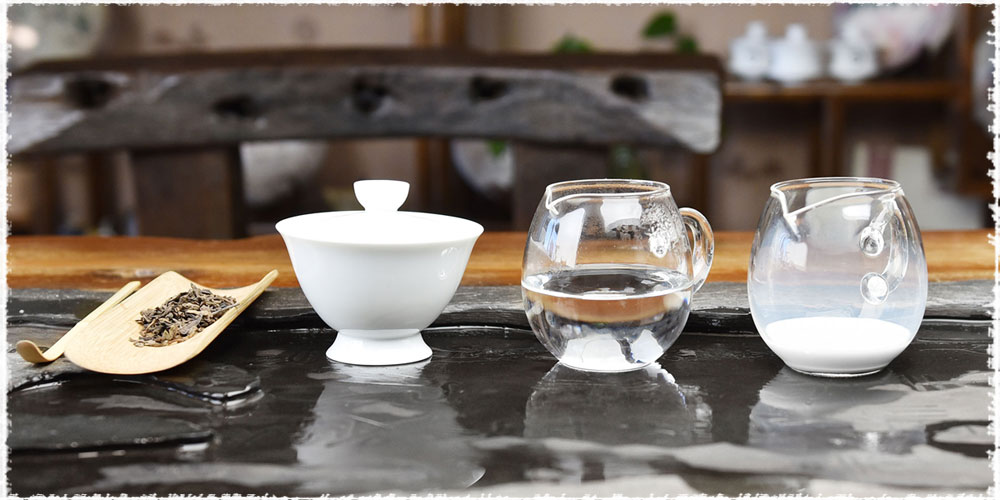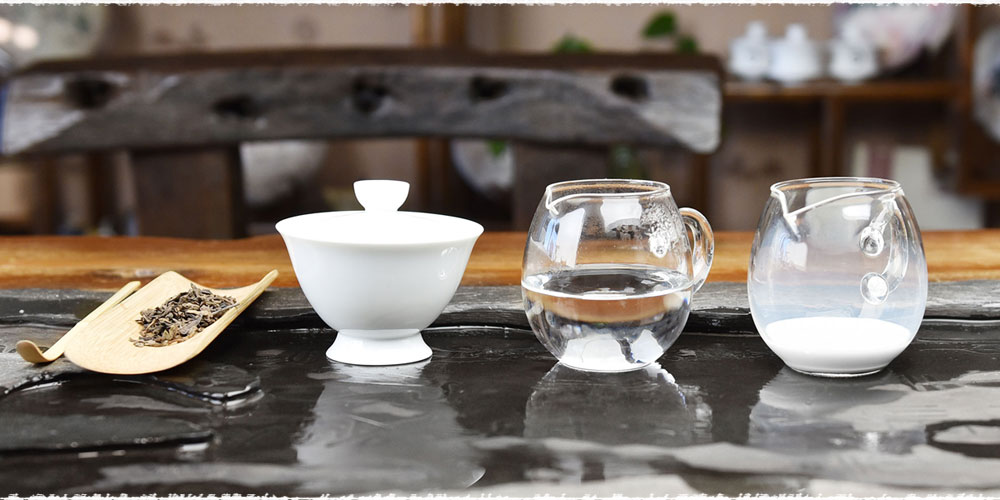 Gaiwan, Zisha teapot or western teapot are all suitable for brewing Pu-erh tea
Step 2: Warm the teapot, rinse tea leaves, in order to wake up the characteristics of tea.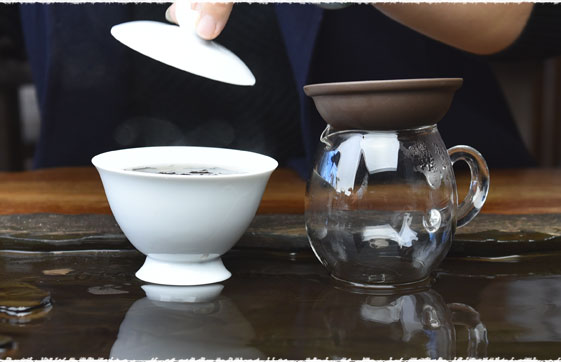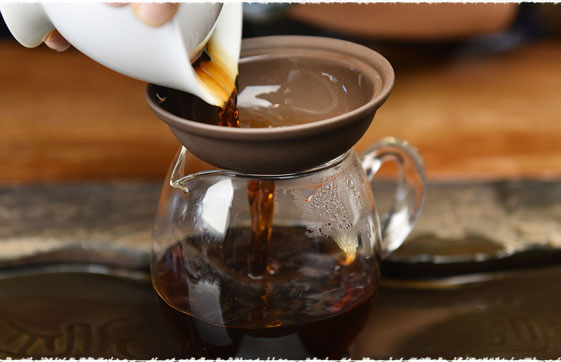 Step 3: Use 100℃/212℉ water to brew the tea, brewing time can be adjusted according to your own taste.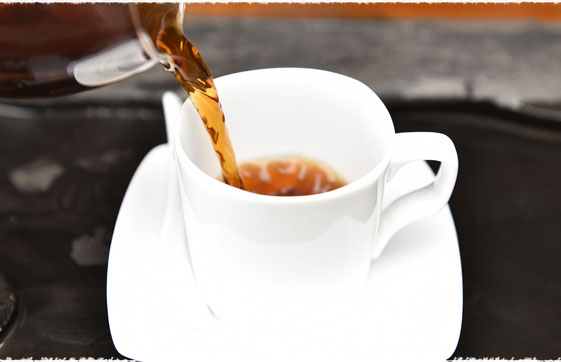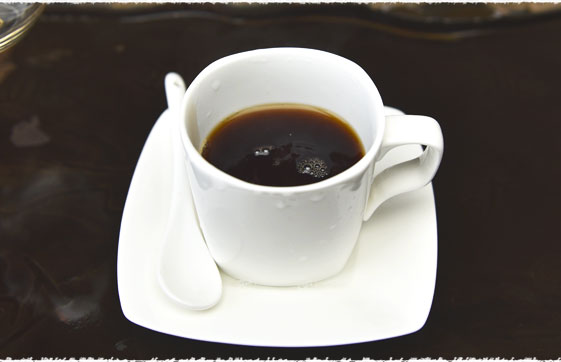 Step 4: Prepare 100ml Pu-erh tea liquid, blend it with fresh milk according to 4:1 proportion, which means, 120ml tea liquid needs 30ml milk. Of course, if you prefer rich milk flavor, you can add more milk.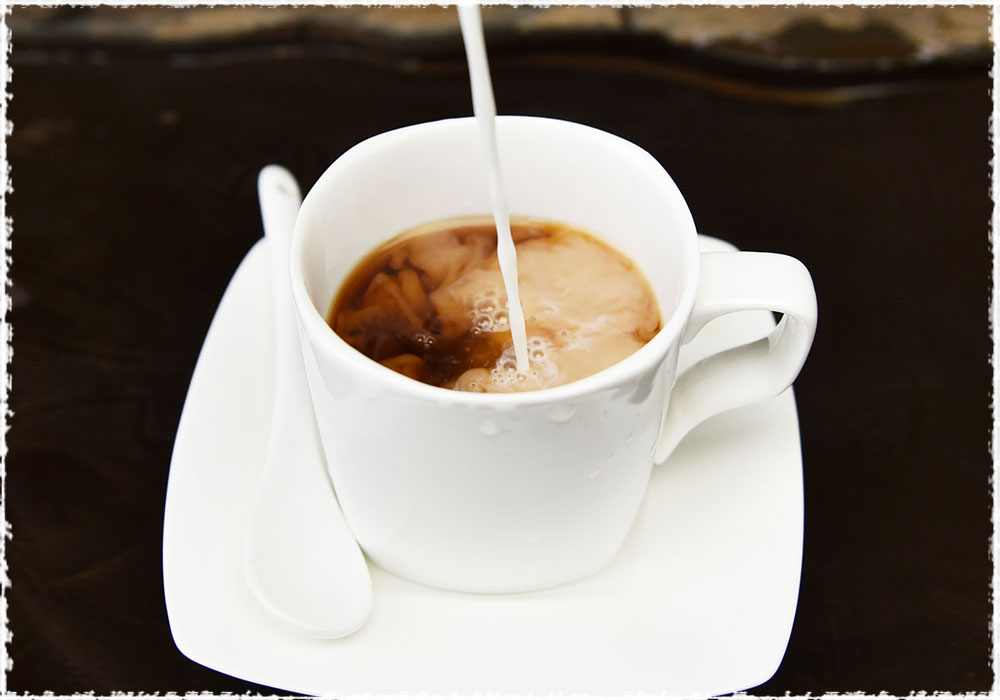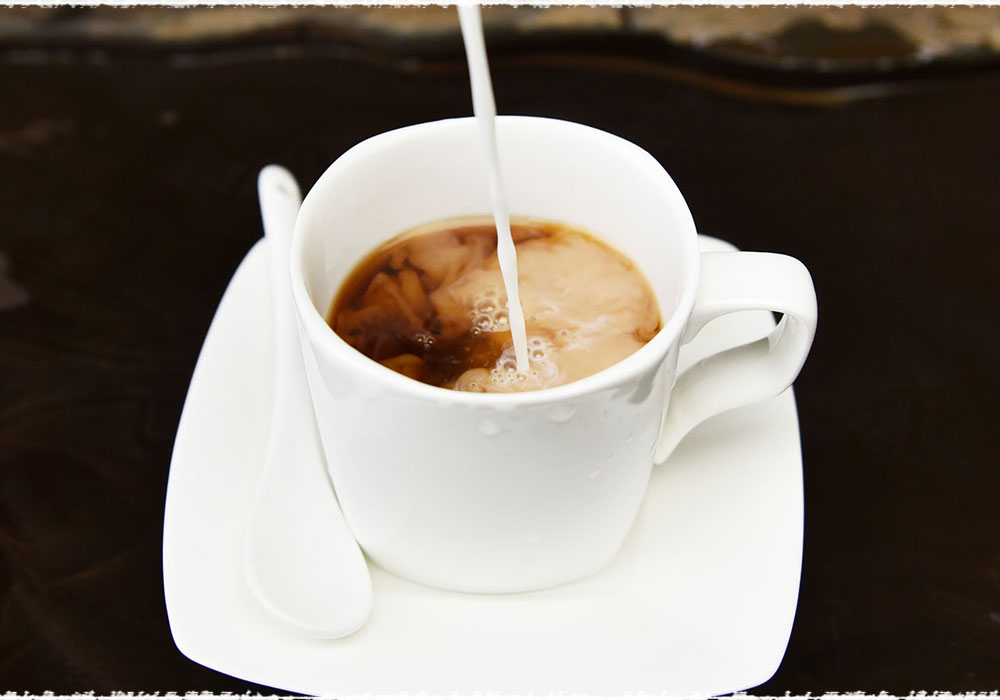 Step 5: Add some white sugar or sugar cube (honey is also acceptable, if you prefer)
Step 6: Stir the sugar and liquid until they fully mixed, then we can enjoy it!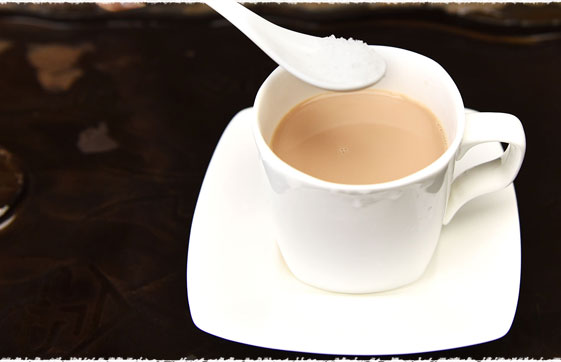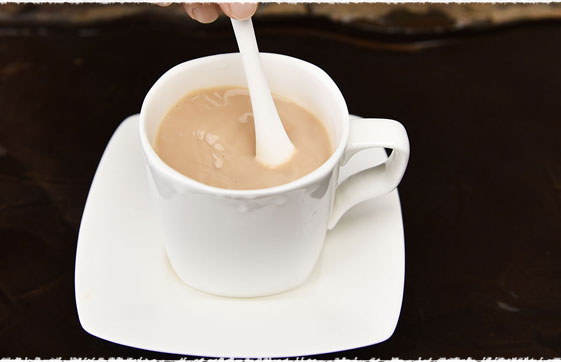 A cup of warm Pu-erh tea can not only break the coldness of winter, bring us warm, but also add energy and joy for our whole day.